[CY_cosmetics] EnerB45. Body Wet Wipes, Wet towel 10 sheets (Large)_ Biodegradable, No water, quick and gentle full body bath_ Made in Korea
Negotiable (specific conditions to required)
House Brand available (OEM, ODM, OBM)
Dropshipping available
---
Seller information

(주)청율코스메틱
South Korea
Premium Partner
Product Description
Ennabee45 wet towel, shower without water anytime, anywhere

-Showers that can be done without water, showers that can be done anytime, anywhere, showers that end with just one shot. Use this new sour wet towel before and after your workout. 100% of the production is made in Korea in a patented manufacturing facility.
-The fabric is self-developed using the advantages of rayon and bamboo fabrics, and it is made of 0% microplastics and 100% biodegradable fabric, so it does not damage the natural environment.
- It does not dry out with sufficient moisture. It contains 7 ingredients that protect your skin. It is pleasant to the touch, soft and has excellent antibacterial properties.
-It is recommended for campers who enjoy outdoor camping, those who are in the hospital and find it difficult to wash by themselves, those who are worried about tingling due to excessive sweating, and those who sweat a lot after exercising such as yoga, fitness, mountaineering, golf, etc.
-It is characterized by a refreshing feeling as if you had taken a real shower. If you wipe your whole body with a wet towel, you can feel the same coolness + cleanliness after showering.
Wet towel large new product launched!
"It's the same size as the original, and the scent is a little milder and milder."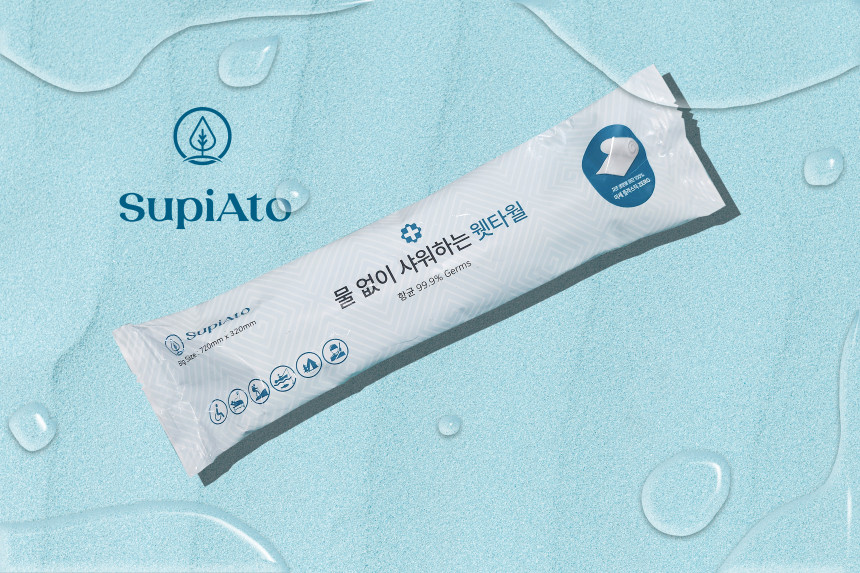 Annaby 45
Even without water
Anytime, Anywhere
Ends with just 1 sheet
New concept shower
It is a wet towel.

What it is? Wipes?
No towels! Shower towel

Wow! Is this cool?
It also has a slightly cool floral scent!
I'm worried about the shower
I recommend it to everyone!
Campers enjoying outdoor camping
A soldier who has no time to wash up with ensuing training
Those who are hospitalized and have difficulty washing by themselves
Those who often go outdoors without showers
Those who usually sweat a lot and are worried about bitterness
Those who sweat a lot while exercising such as yoga, fitness, mountaineering, golf, etc.
Those who are worried about washing at the end of a tiring day
Shhh~
Wipe down and finish showering!
Anytime, Anywhere
Like in the shower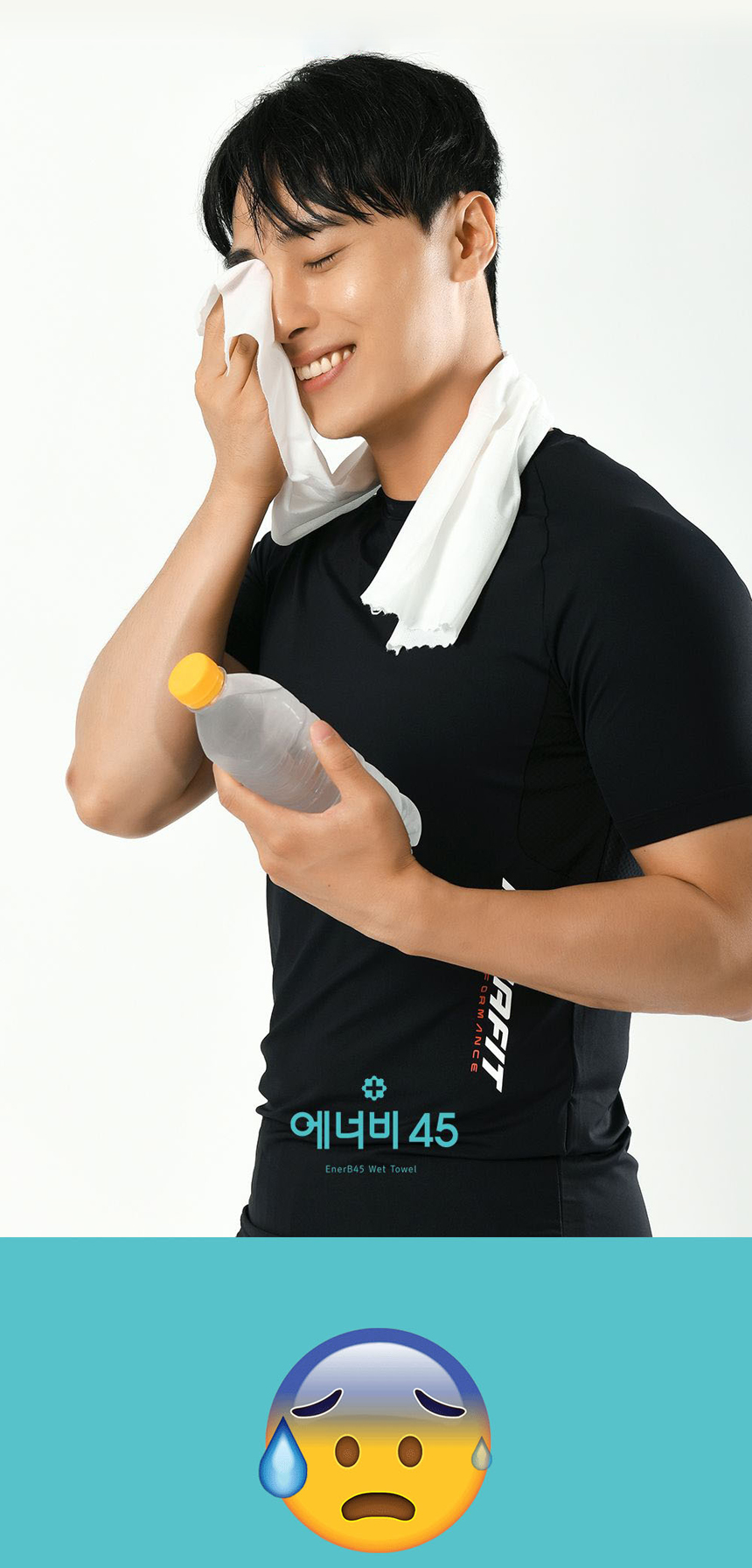 Sweating Now
The moment you need a wet towel!

Sweat in everyday life! Sweat! Sweat!
Every moment of sweating
When you need wet towels!

Like a real shower
Fresh usability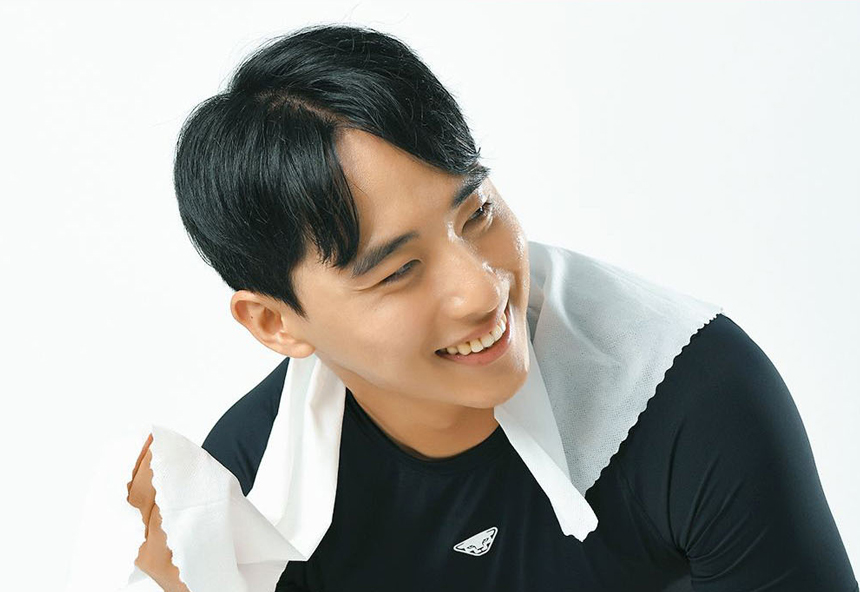 The moment you need a shower
If you wipe your whole body with a wet towel, you can feel the same coolness + cleanliness after showering.

Wiping sweat with a towel
Wiping sweat with a wet towel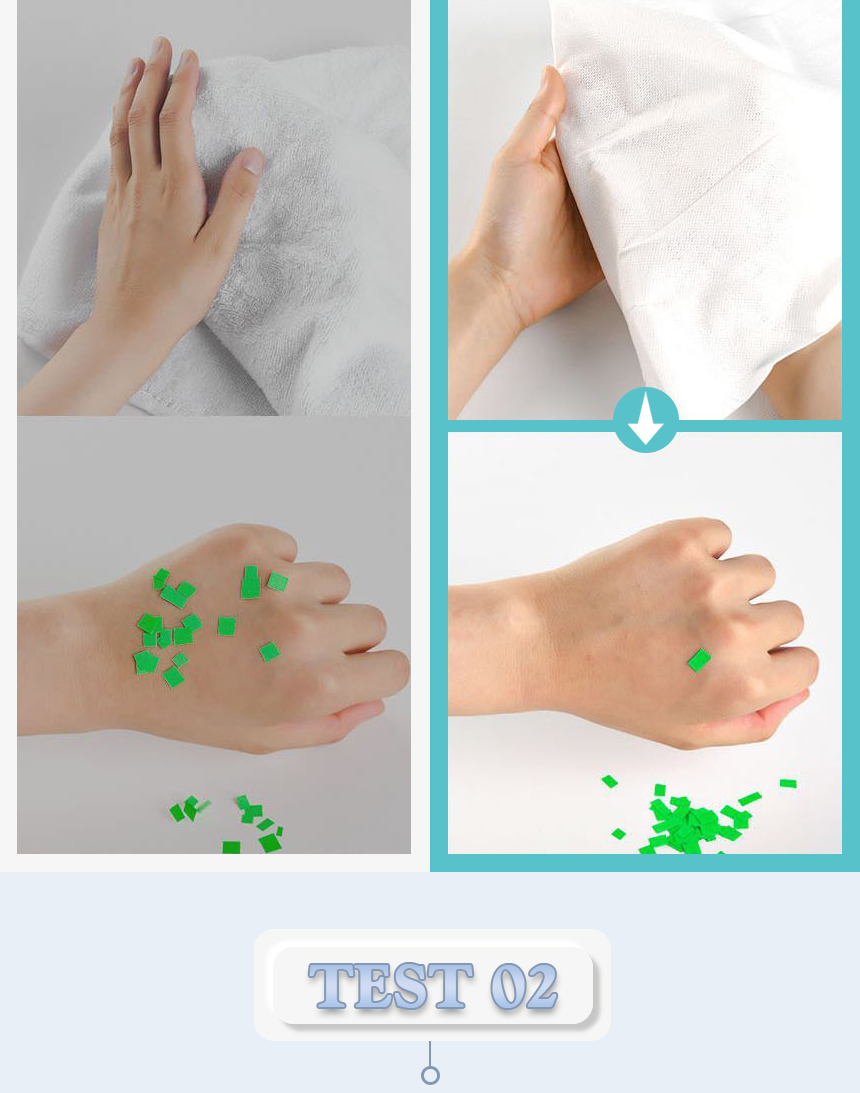 Thoroughly wipe away dirt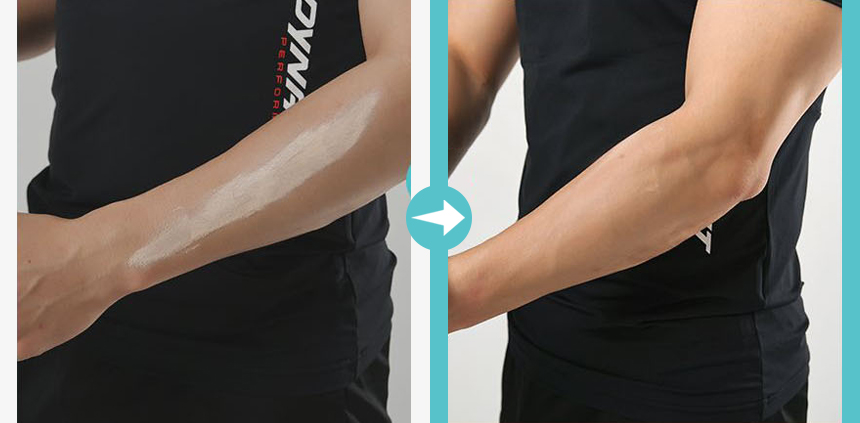 Before cleaning the stomach cream
Wiping with a wet towel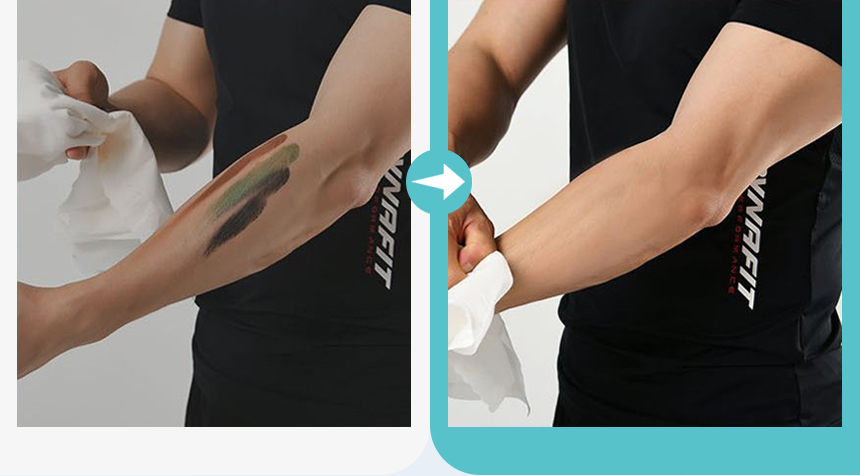 Use eco-friendly disinfectant water instead of purified water
You don't have to worry about whether it's cleaned properly. Wet towels are antibacterial products that protect against 99.999% of foreign substances and viruses.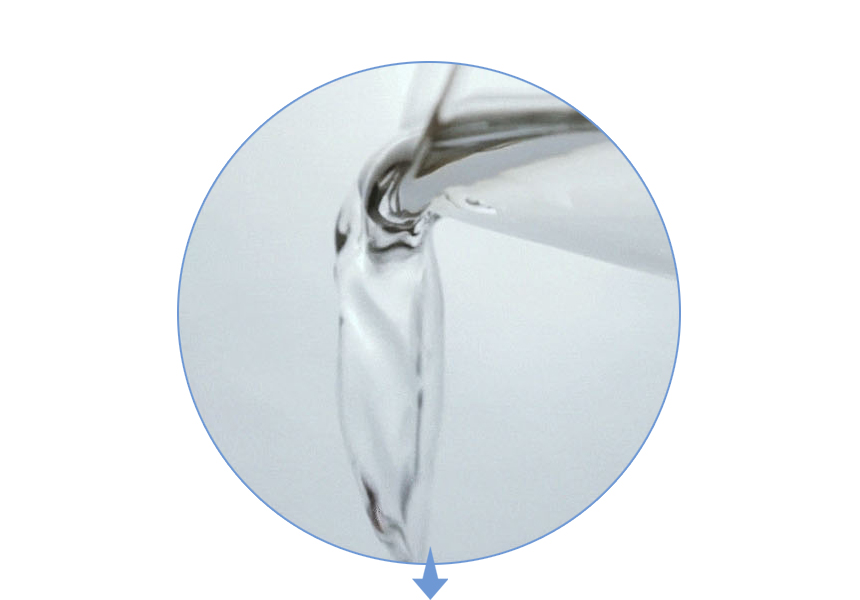 What is HOCL microacid hypochlorous acid water?
The microacidic hypochlorous acid water born from water is eco-friendly disinfectant water harmless to the human body. A high-efficiency electrode generates chlorine gas and dissolves it in water to create a powerful but safe HOCL. HOCL is a safe ingredient that has been certified as a food additive by the US FDA as well as the Food and Drug Administration, and HOCL can be used instead of purified water for wet towels to produce a safe and powerful antibacterial effect.
When wiped off with a wet towel, it has been certified for its sterilizing and disinfecting ability to reduce Staphylococcus aureus, Pneumoniae, E. coli, and Candida bacteria by more than 99%.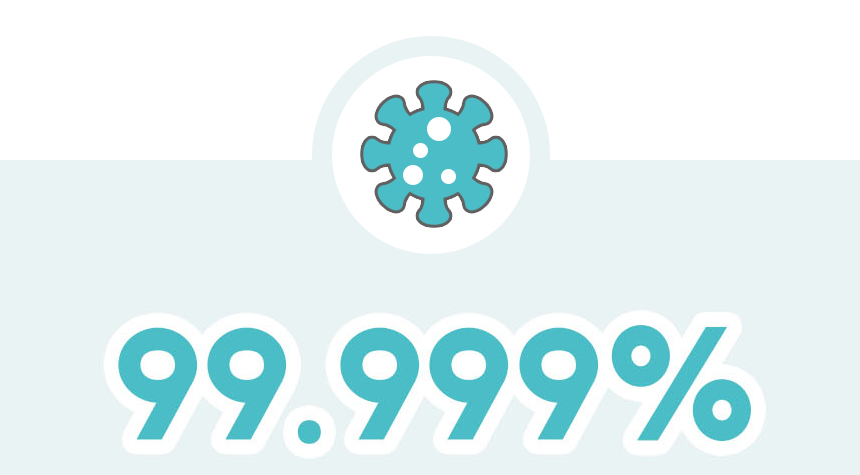 99.99% reduction in Staphylococcus aureus
(STAPHYLOCOCCUS AUREUS ATCC 6538)
99.99% reduction in pestilence bacteria
(KLEBSIELLA PNEUMOIAE ATCC 4352)
99.99% reduction in E. coli
99.84% reduction in Candida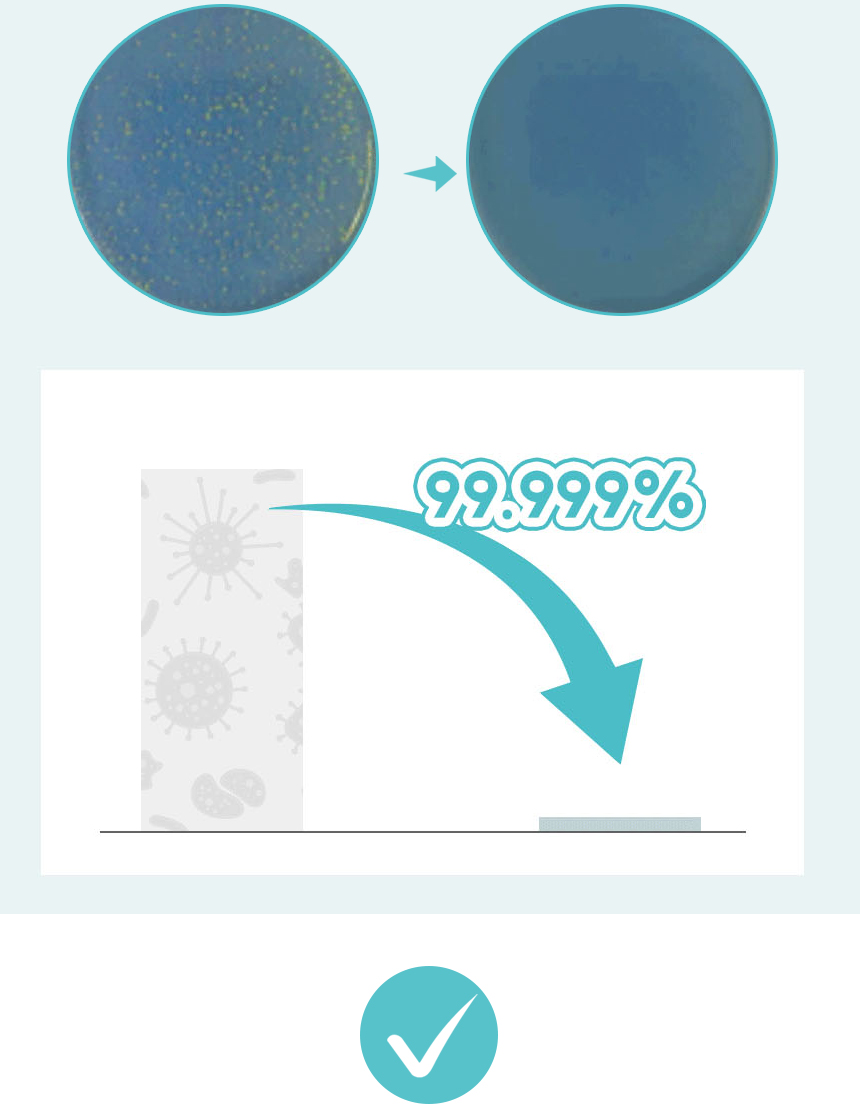 Microacidic hypochlorous acid water (HOCL) has a chlorine concentration of 30ppm~80ppm pH5.0~6.0, which is close to neutral and can be used safely.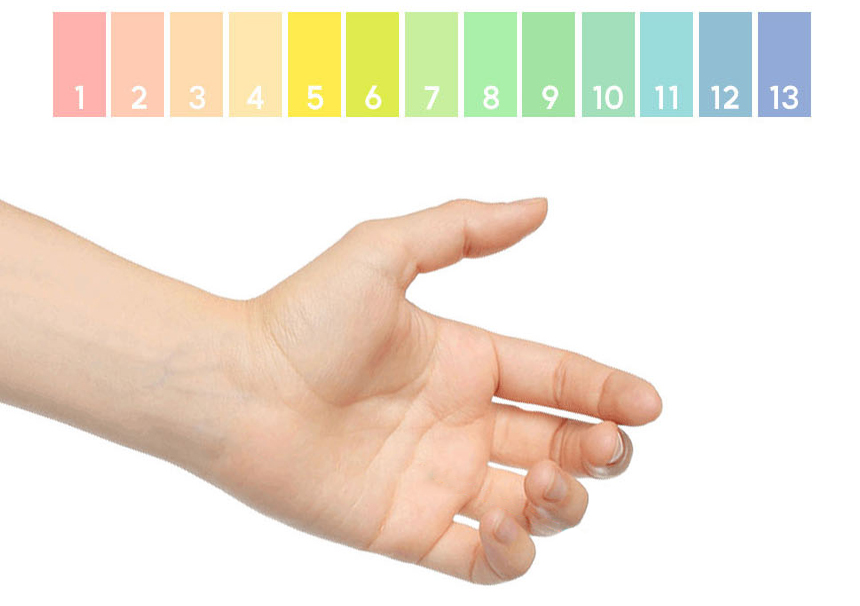 Can also be used by infants
Gentle and good ingredients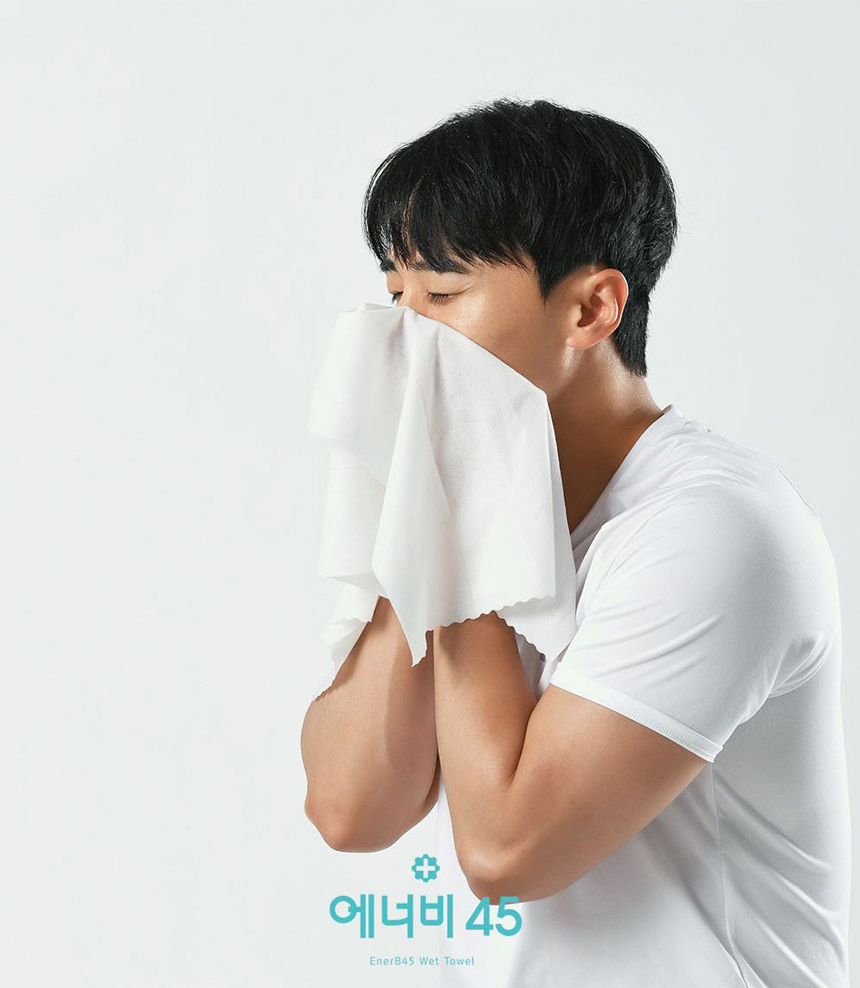 Safe use anywhere on my body
We have checked the ingredients as meticulously as cosmetics and made it so that you can use it with confidence anywhere on your body, from your hands.
Skin irritation 0.00
Can be used anywhere!
Skin irritation test has been completed so that it can be used on sensitive areas such as the groin.
Human skin primary irritation test
No harmful substances / microorganisms detected
No lead detection, no arsenic, no mercury, no cadmium, no methanol, no dioxane, no formaldehyde, no Staphylococcus aureus, no E. coli, no E. coli detection, no Candida albicans
So that you don't have to worry about a single thing.
45 All Ingredients Green Grade
Cosmetic ingredient safety index without missing a single one
EWG Green Rating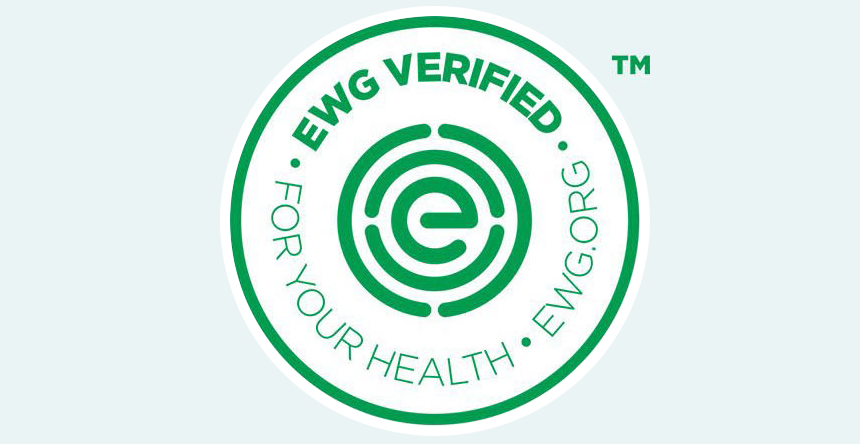 What is EWG Green Rating?
EWG refers to a rating classified by EWG, an environmental advocacy organization in the United States, that analyzes data on 'cosmetic ingredients' and classifies them into 10 levels. Mark the low hazard level 1~2 with green grade.

Hypochlors Acid, Organic Aloe Maculata Leaf Extract, Hyaluronic Acid, Carvacrol Butylene Glycol, 1.2Nucleic acid diol, hydrolyzed collagen, palmitoyl tripeptide-5, palmitoyl pentapeptide-4, witch hagel, monogina hawthorn extract, mugwort extract, rosemary leaf extract, spiny lamprey extract, carob seed extract, caprylyl glycol, sodium hyaluronate, salt polygamma glutamate, caprylyl capryl glucoside, glyceryl caprylate, sodium cocoyl glutamate, citric Exide, polyglyceryl-6 oleate, olive oil, sunflower seed oil, cypress oil, orange essential oil, lime essential oil, eucalyptus essential oil, fine essential oil, geranium essential oil, tea tree essential oil, lavender essential oil, bergamot essential oil, mandarin essential oil, peppermint essential oil, cetearyl olivate, sodium phytate, disodium edta, methylpropandiol, Phenylpropanol, sodium serpectin, xanthan gum, fermented alcohol ethanol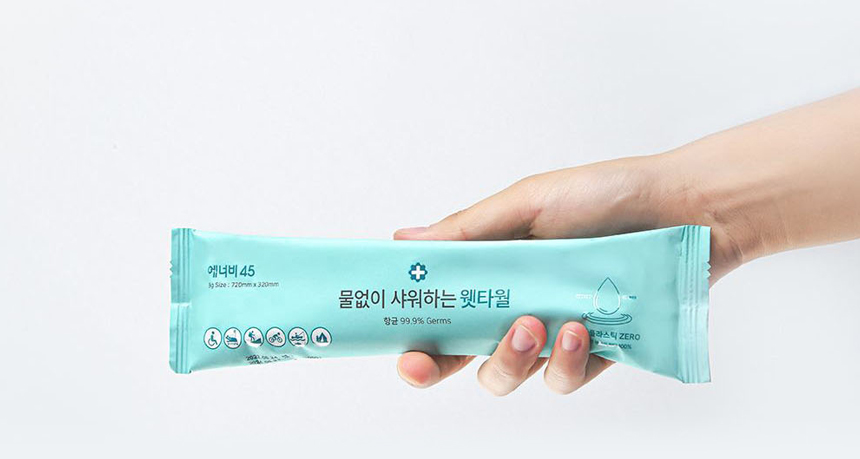 Wet towels are phytoncides with a refreshing scent of nature and a cool floral scent , so anyone can use them without dislike.
Use of expensive cosmetic raw materials
7 kinds of skin protection ingredients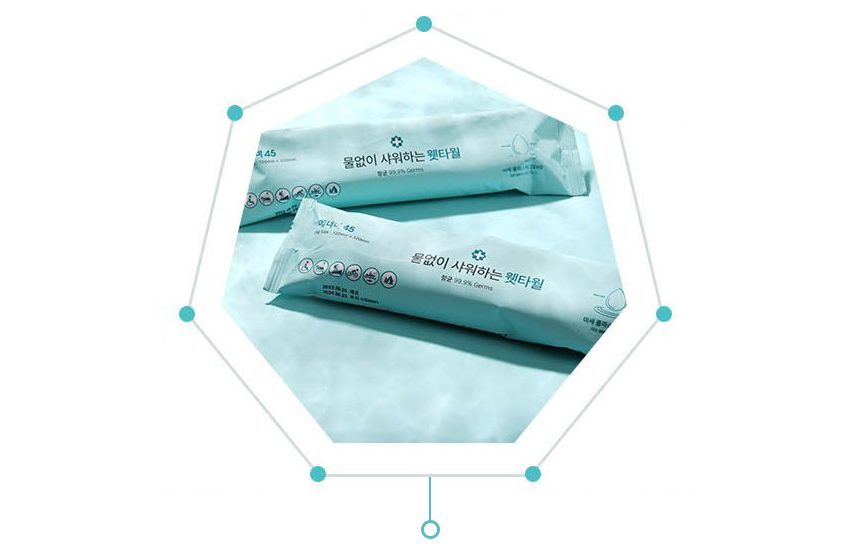 Aloe sapolania, witch hagel, carvacrol, palmitoyl peptide, essential oil, marine collagen hyaluronic acid, 5 kinds of European extracts

It's fluffy on the outside! The inner moisturizer is tight!
Moist finish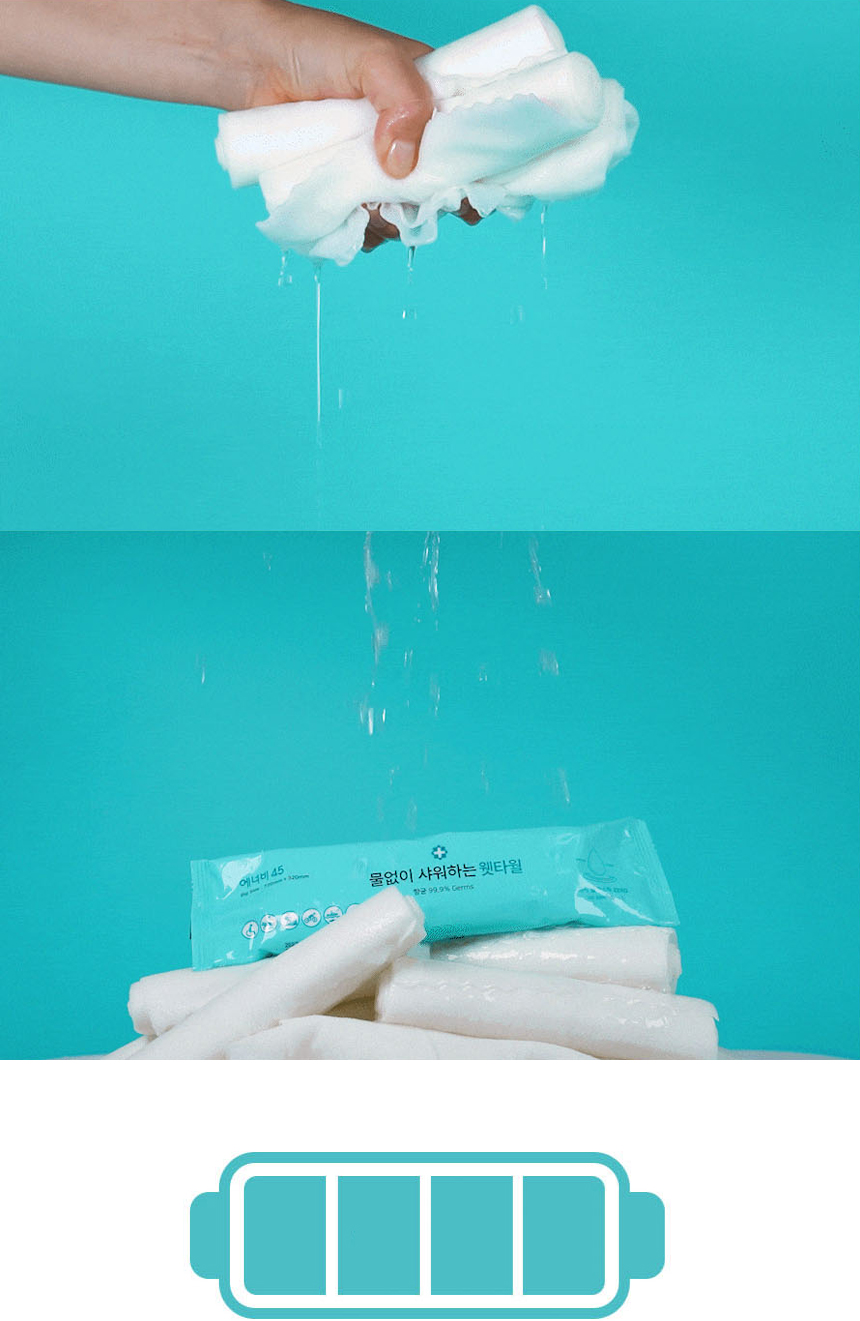 Hydration
What is dry?
After wiping and without foreshadowing
Keep me hydrated!!
It's moist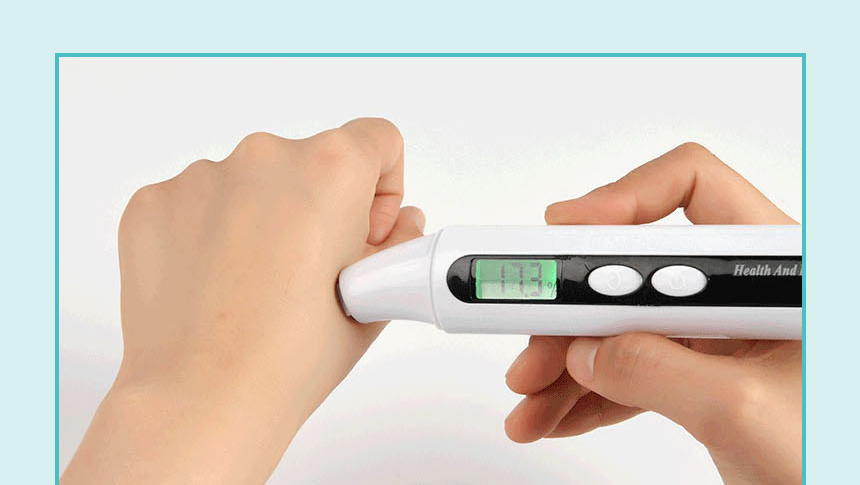 Before wiping with a wet towel, measure skin moisture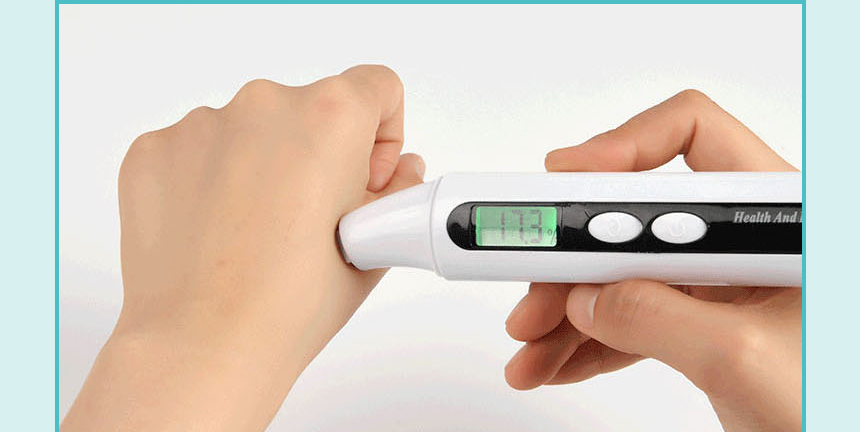 After wiping with a wet towel, measure skin moisture
2 secrets of moisturization
7 kinds of skin protection raw materials Eco-friendly disinfectant water

Eco-friendly fabric with eco-friendly thoughts
100% biodegradable
Wet towels are made using biodegradable fabrics that degrade 100% in nature.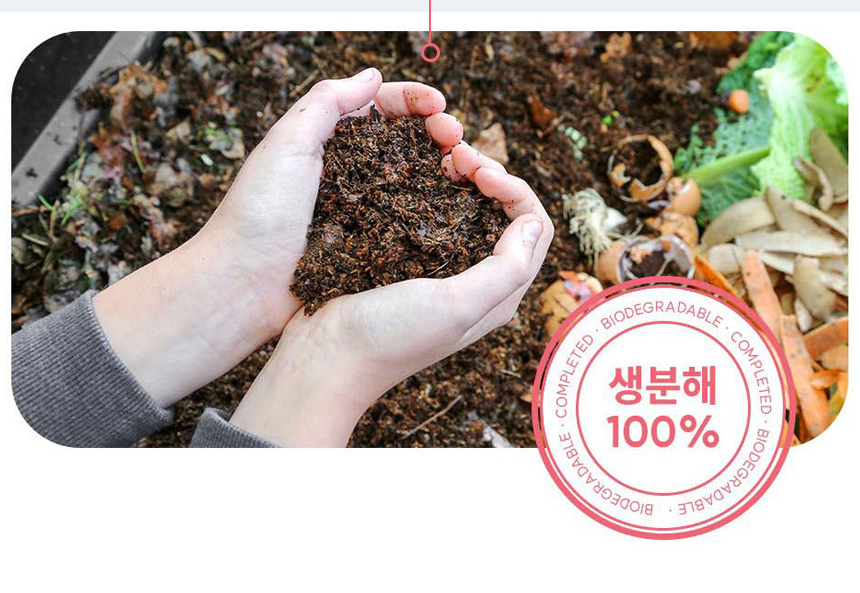 Microplastics 0%
It has completed the microplastic non-detection test, so it is a fabric that is good for both the environment and the skin.
No microplastics detection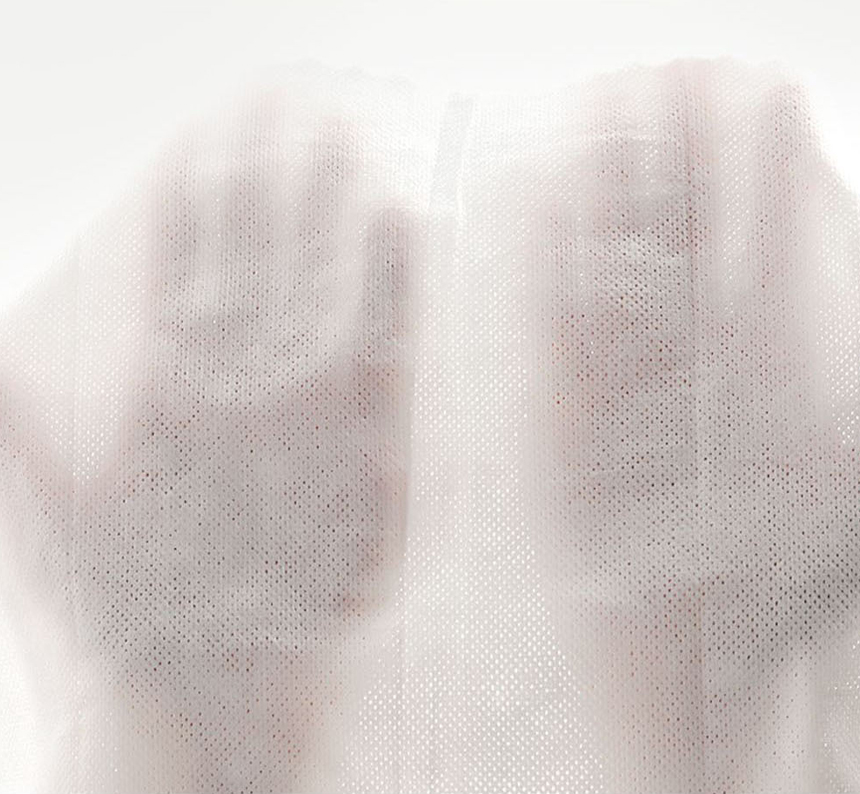 The only fabric of wet towels
The importance of fabric that directly touches our delicate skin Experience the difference at your fingertips of a wet towel crafted meticulously for a soft and thoughtful touch.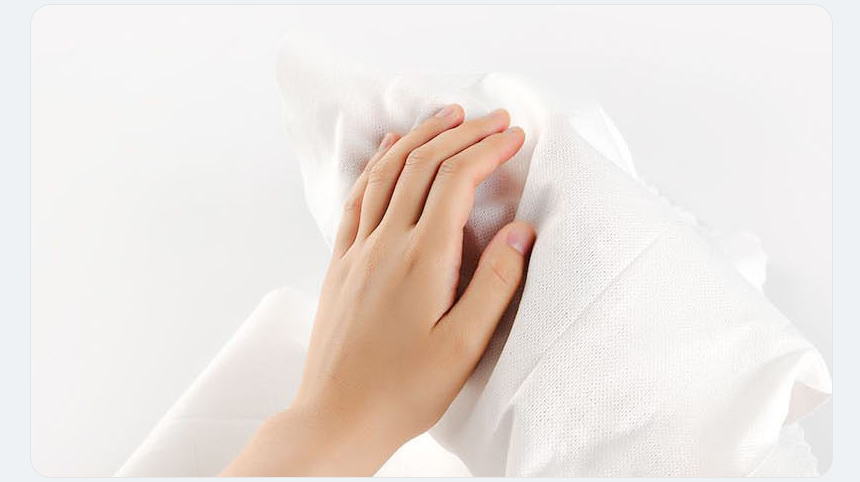 A fabric with only advantages
Soft but weak rayon, durable but stiff bamboo fabric We have developed our own wet towel fabric that compensates for the shortcomings of each and takes advantage of the advantages.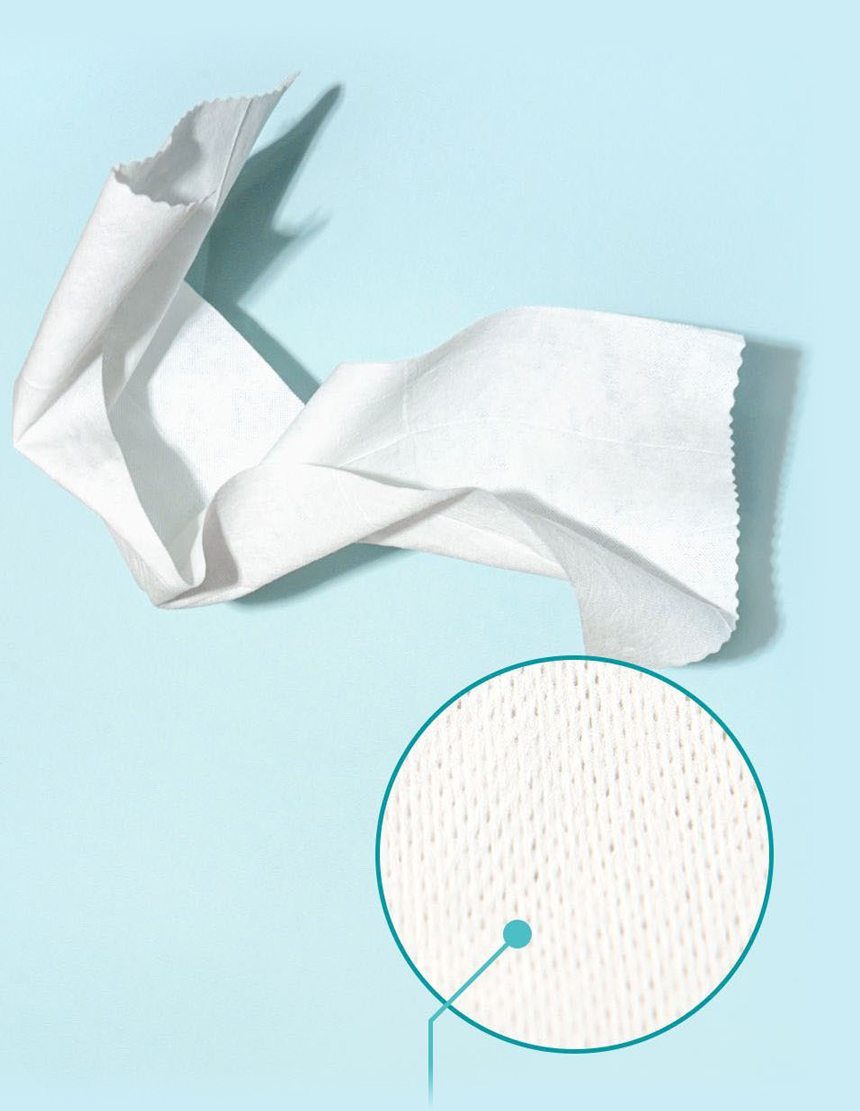 % bamboo
| 50 | of rayon 50% |
| --- | --- |
| Good feel | Durable |
| Softness | Good breathability |
| Low friction | Antibacterial |
FLUFF NO DURABLE DURABILITY
The wet towel is a firm fabric that does not break or sag, even if you wash it many times, and you can reuse it as a dry towel after washing.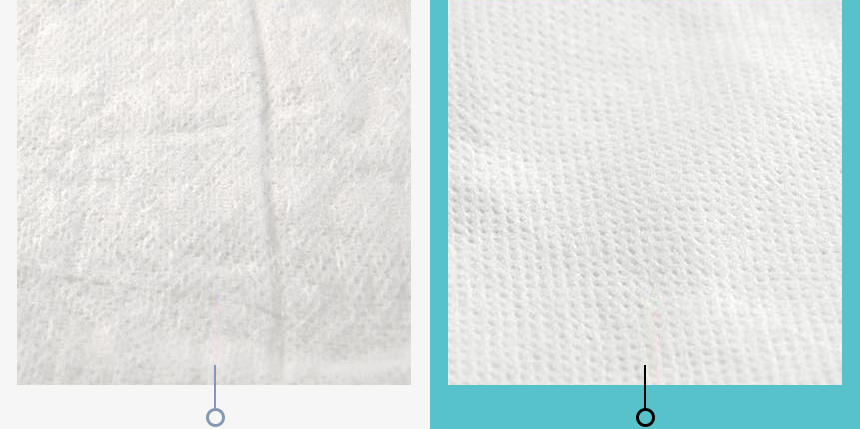 No deformation even after washing

No need to use multiple sheets
Shower end with one sheet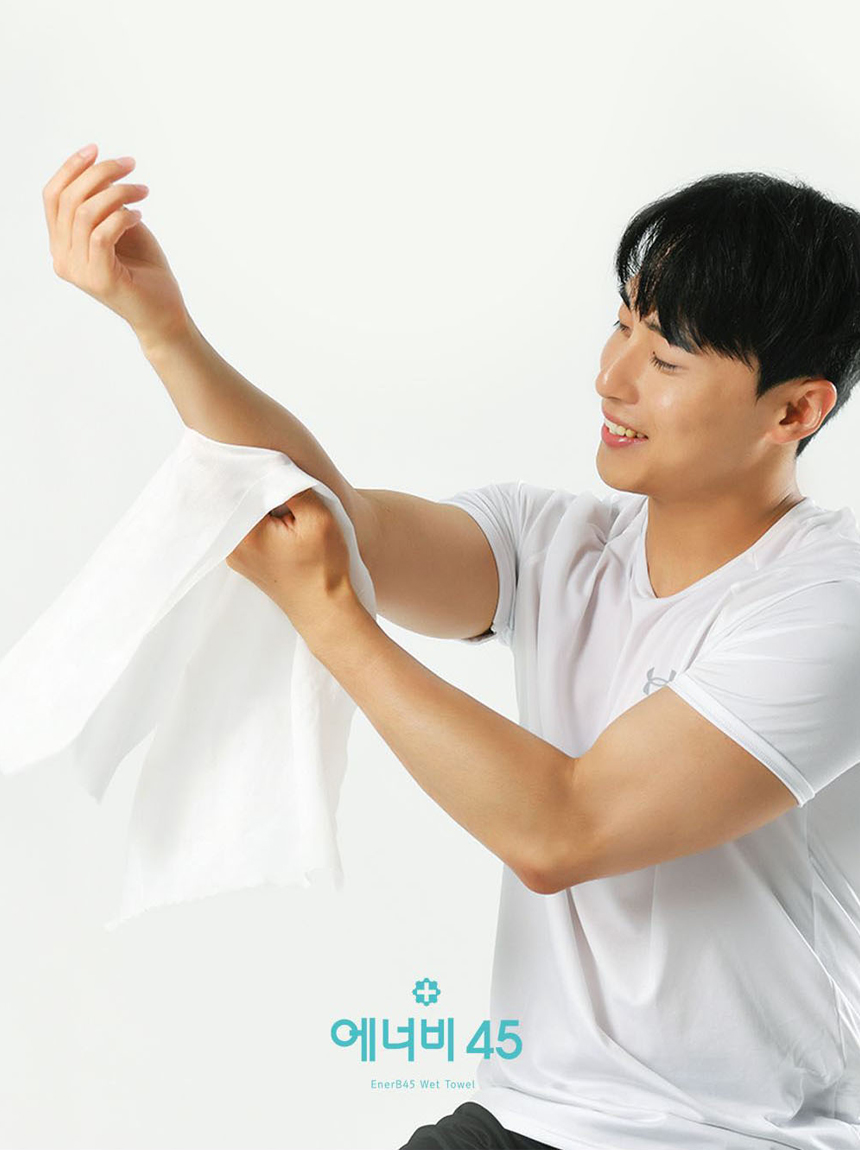 Generous size
It doesn't dry out in the middle and stays moist until the last use.

of 3
Choose the size you want!
Wet towel lineup

Wet towel / Large /1 pack 10 sheets
1EA-720x320mm
Wet towel / Medium / 1 pack of 10 sheets
1 sheet-620x320mm
Wet towel / Small / 1 pack 20 sheets
1 sheet-320x350mm

Patented manufacturing equipment
Reliable manufacturing
Made in South Korea!
Wet towels are manufactured in a reliable manufacturing facility with patented manufacturing devices, so please use them with confidence!
Certified Organic Bamboo
Fabric biodegradation certification
Microplastics Testing
KORAS Antibacterial Undiluted Solution Test
In vivo antibacterial clinical trials
Human skin primary irritation test
Hazardous Substances and Microbial Tests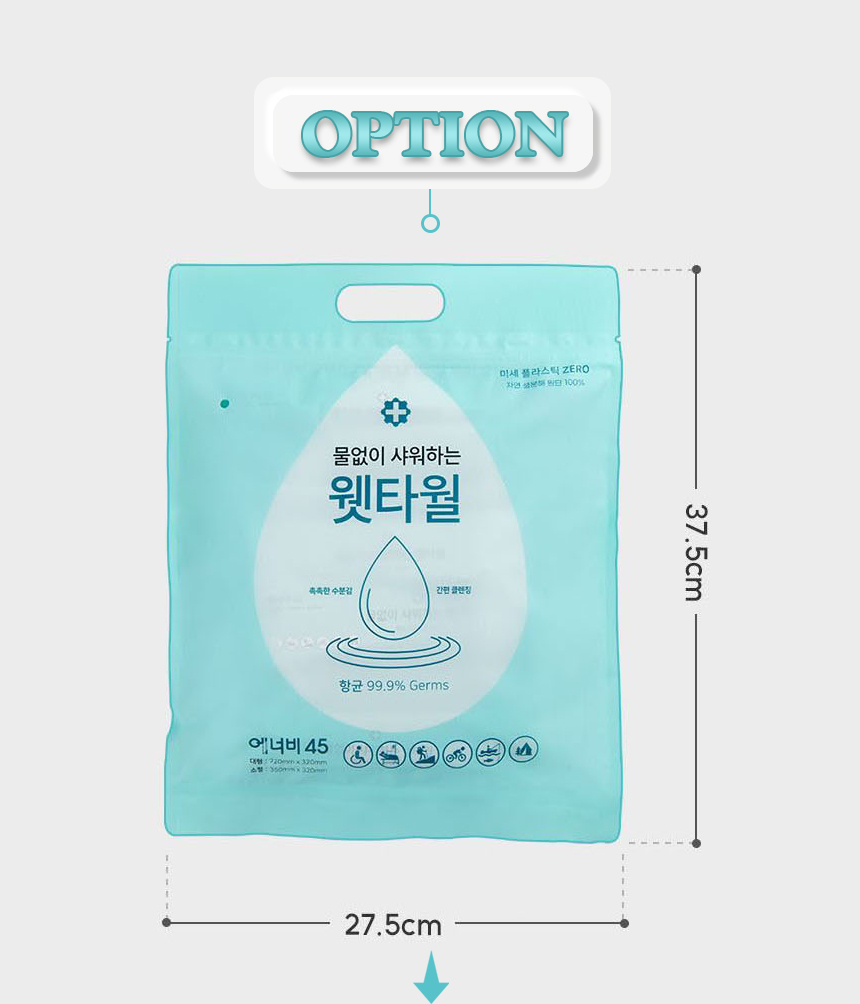 One set of wet towels is a handle-type package that is easy to carry and gift. Large / medium size 1 set contains 10 wet towels, and small size 1 set contains 20 wet towels.