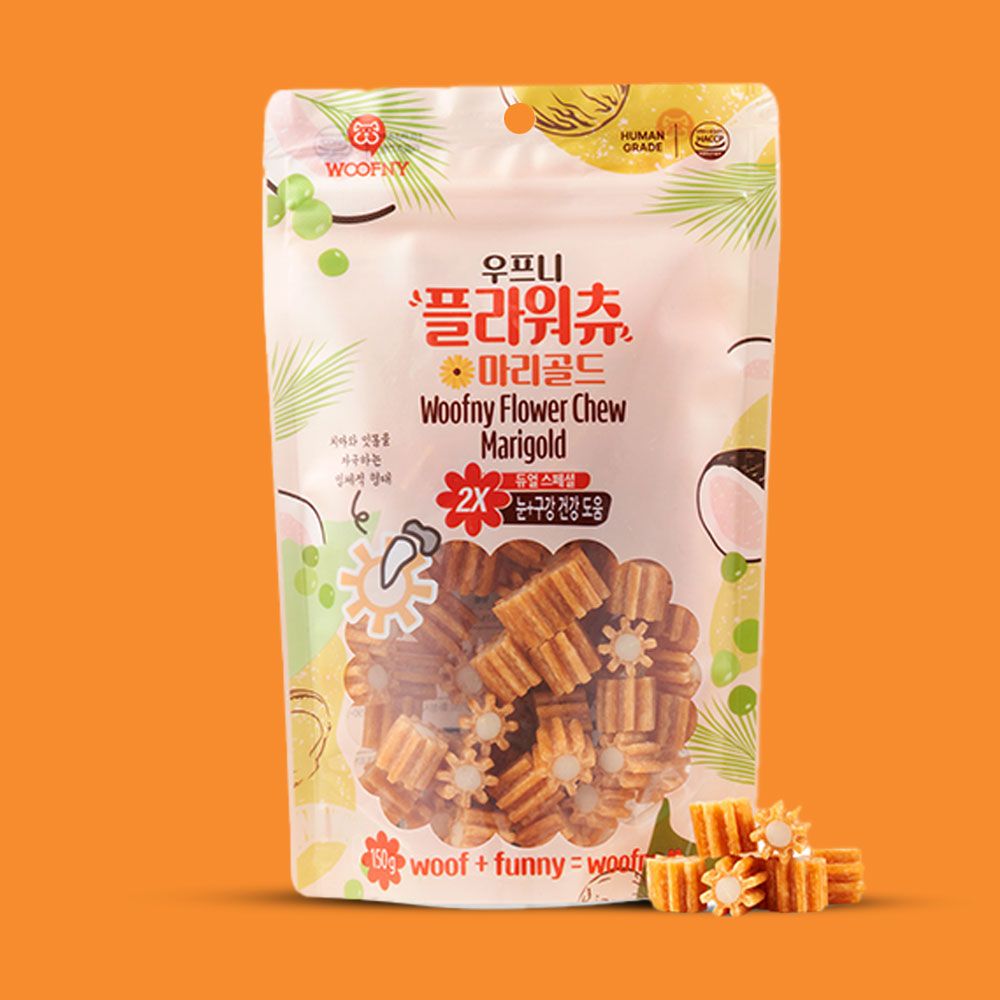 [ARK] Woofny Flower Chew Marigold_Oral Health, Plaque Relief, Dog Treats, Eye Health, Pets_Made in Korea
Negotiable (specific conditions to required)
House Brand available (OEM, ODM, OBM)
Dropshipping available
---
Seller information

주식회사 아크
South Korea
Premium Partner
Product Description
Gap-free oral care for oral health
-Asgophyllum nodosum is a functional seaweed known to help dogs with oral health and relieve plaque and bad breath.
-Adds dextranase, which inhibits the growth of bacteria that cause tartar and tooth decay, to support oral health.
-Stimulates teeth and gums with a flower-shaped, three-dimensional form for chewing pleasure.
-From the raw materials, we carefully make hygienic and safe products for our dogs in a HACCP-certified manufacturing facility.
-Perfect for compliment snacks, nosework, and training.