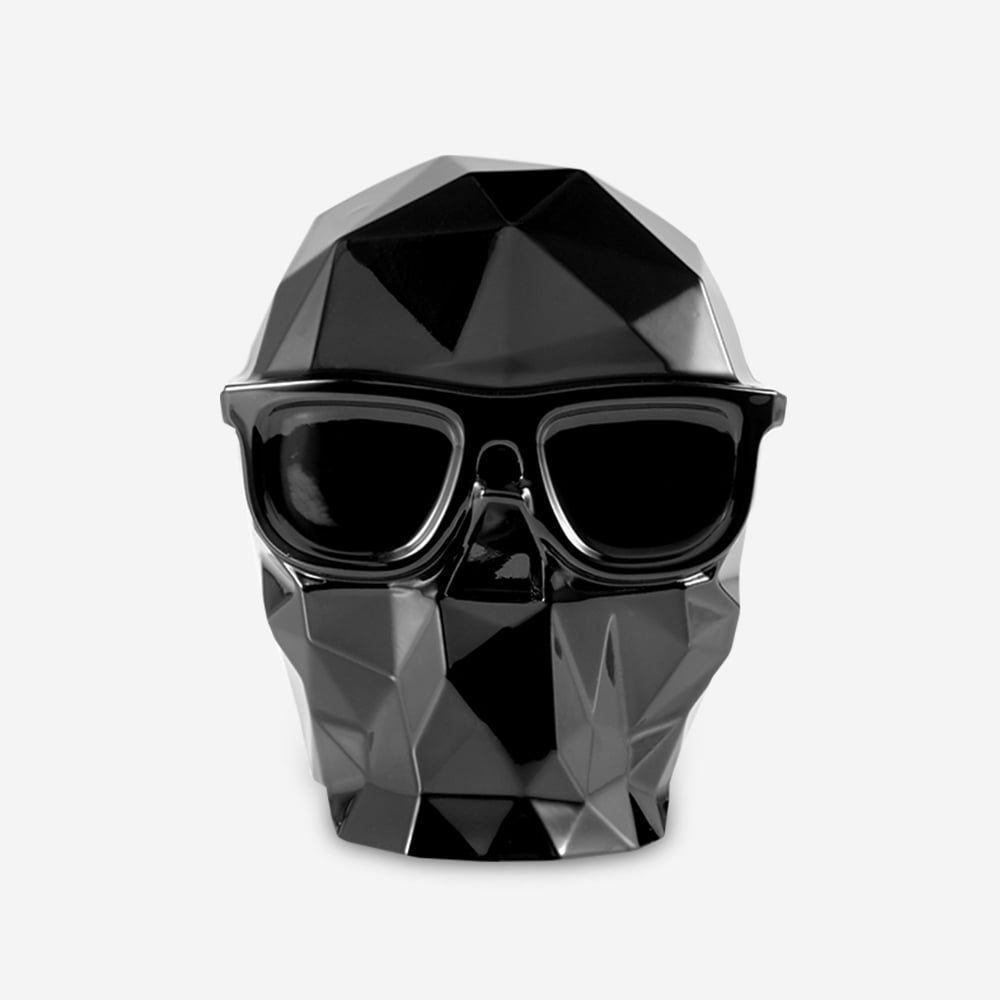 [SCENTMONSTER] Tired Skull – Black Diamond_Premium Car air freshener, Real Metal Body, 100% Harmless Natural Fragrance _ Made in KOREA
USD $39.13
USD $47.83
-18%
Negotiable (specific conditions to required)
House Brand available (OEM, ODM, OBM)
Dropshipping available
---
Seller information

(주)만다린/Madarin Inc.
South Korea
Premium Partner
Product Description
[Cent Monster] Tired Skull - Black Diamond
Premium Car Air Fresheners
It can be used by attaching it to the vent in the form of a clip.
It is made of 100% real metal that does not change, so it is durable and can be used semi-permanently.
Chemicals are removed and the content of fragrance ingredients is added to create a subtle fragrance.
incense
Fabulous Movement / Oud Trail / Clean Start / Bloom n Grow / Delight Memory / Black Cherry / Fresh Lemon
Installation Guide
1. There is a groove on the back of the body for the cartridge to enter.
2. Tear off the cartridge vinyl and insert it in the direction of the inlet on the back of the body.
3. There is a clip groove on the upper rear of the body that fits into the vent grille.
4. Align the securing clips with the grooves and push them up.
Usage tips
It is triggered by the wind of the vent.
1. Mount the back of the product (cartridge) so that it is as exposed to the vent as possible.
2. The internal circulation mode is stronger than the external circulation.
SCENT MONSTER
Cent that fills the space, monster that expresses me CentMonster is a lifestyle brand that expresses your inner self and senses.
High-end car air fresheners
For those of us who enjoy moments in our busy lives, CentMonster studies our memories, not just air fresheners.
Cent Monster aims to create luxurious everyday objects with unique designs and special scents.
A space where fragrance becomes healing,
Our moments remembered by incense
Fill the space with your own healing Cent Monster's various scents and special designs in the car in your busy life.
The scent that stays in the space leaves a good memory, and the scent emitted by someone gives a good impression of that person. Sometimes it's comforting and relaxing.
Give the gift of a happy everyday life to your loved ones. Cent Monster is more than a luxurious object and scent.
Unique design that expresses yourself in space
We shaped our daily lives and designed it three-dimensionally. Sunglasses were added to the soft object appearance, expressing the character as a character with a touch of cuteness to his confident charisma.
CentMonster's design and product technology are different.
Not all polygon designs are the same. Metal processing is more difficult than plastic, and the smaller the face, the more difficult it is to process.
We chose a more demanding and difficult process for the detailed design. Production costs go up, but it's important to convey our design and beliefs, so we don't compromise and research the value of more than just car air fresheners.
100% of unchanged real metal
It's different to the touch.
Don't worry about the deformation of the product, peeling centmonster. Using real aluminum instead of metal, the car interior is hard and durable, unlike plastic products that peel off and crumble over the course of summer and winter, so it can be used semi-permanently by replacing only the scent.
Strong durability
Cent Monster, which is made of real metal, is made by artisans of companies that produce products of large domestic and foreign companies. With the difference in product technology produced through aluminum die casting and multiple post-processing processes, CentMonster's products are more robust and show higher quality.
Shine like a jewel with the people you care about
Cent Monster's package is inspired by diamond and jewelry box cases that convey an unchanging heart. Deliver memorable moments with CentMonster in a luxurious package using only the finest materials.
Gifts, don't worry anymore.
Give yourself and your loved ones an air freshener made with high-quality scents and materials. It will give ordinary spaces a more shining specialness and make you more special.
The air freshener I want to have, I recommend it as a gift!
I gave it to my brother who knows, and when I gave it to him with a soap scent, he said it was very good. They brag that they look expensive. I'm going to buy it too.
I bought it as a gift, but the packaging is luxurious, so I feel good giving it as a gift, and the recipient loves it so much, so I was proud! I really recommend it as a gift...!
I tried to do it one by one with the groom, but since I put it like two, it is beautiful, so I put two in one car ~ It's pretty
It was so beautiful and my boyfriend liked it so much haha The scent spreads well, so I'm satisfied.
I saw the advantage of no discoloration and bought it. The design is also quite pretty and brings out the interior!
Dad loves it! Recommended Recommendations
Delivery was fast and I gave it as a gift, and I loved it. It was black and silver, but I want to have it in the same color, so I'm going to order another one. The design is completely luxurious and good. It's a great gift!
No problem with sudden braking.
If the product is fixed with magnets or ordinary plastic, it is easy to fall off over time or in the event of a momentary shock.
The Cent Monster is designed with attention to the smallest detail, and uses specially made reinforced plastic (PPS) to secure the clip, so it does not shake even on impact.
Reinforced plastic (PPS)
1 second, easy and easy replacement Don't get it on your hands.
Don't worry about oil dripping or getting on your hands in your car. The specially made solid form of fragrance is contained in the case, making it convenient and convenient without having to touch the fragrance directly,
It's easy to assemble. Instead of turning and attaching it, the finished cartridge is inserted and attached for the user's convenience.
There is no refill solution on the interior materials.
I don't refill the diffuser scent myself.
It's so simple and convenient.
The basics and perfection of car air fresheners are the driving force. Zero harmful ingredients
Through multiple sample tests, we have researched and improved how the fragrance lasts more subtly. The farther and richer, the longer it fills your car with fragrance. Use it with confidence. Produced with CentMonster's own special process, the CENT tablets are made of BPA-free PE for baby bottles, which adds stability.
The smaller the space, the tighter and safer
No harmful substances detected, safety certification for daily chemical products Of course! The car is an enclosed space where the people you care about ride together. We need to carefully check the scent, harmful ingredients and additive levels that we smell directly. "Not all safety test fragrances are the same." Cent Monster removes chemicals and adds the content of fragrance ingredients to create a subtle fragrance.
Smell the fragrance of everyday life with confidence.
Cent Monster's special scent paints your space like a watercolor. Based on the blending know-how of fragrances and perfumers made with high-quality ingredients from around the world, the luxurious unique fragrance of premium ingredients will deliver a happy experience to you. All fragrance safety inspection Of course, OK. Take it with confidence.
Premium Fragrance
A serious and sexy man's scent, the perfect combination of dandy wood and leather. Maturity and heaviness, gentle reverberation.
Middle
Bitter Almond, Vanilla,I Leather, Orres Root
Base
Tonka, White Woods, Cashmeran, Leather, Amber
A neutral sweetness in the midst of a masculine wood scent. A mysterious, smoky smoky scent with dawn mist, coolness
The neutral scent of forest scent and blackberry harmony.
Top
Saffron, Rum, Blackberry
Middle
Agarwood,Leather, Clary Sage
The softness of freshly laundered laundry, the warmth of the attractive fiber scent and the cozy scent of soap with a refreshing citrus.
Top
Citrus, Lemon Verbena
Middle
Orange Blossom, Fruits, Sea Notes
The perfect combination of freshness and floral scent. The coolness you feel in the middle of a garden full of roses.
Top
African Orange Flower, Iris, Bulgarian roses
Middle
Blackcurrant, Leaves&Burd
A clean and chic scent with a cozy charm, with a refreshing floral scent and a powdery scent of iris with the subtlety of tuberose.
Top
African Orange Flower, Iris
Middle
Tuberose, Pink Papper
The freshness of bay leaves and wood, and the thick, tangy blackberry juice flavor.
Middle
Bay leaves
Essential oils blended with only 100% lemon and lime, just from nature. Freshly squeezed fresh lemon is added with lime to add freshness to the freshness, giving the impression of a refreshing lemon with fresh energy.
ingredient
Lemon95%, Lime5%
Only as it comes from nature, only in Cent Monster.
A fragrance that can only be found at Cent Monster, which is made with only natural ingredients (100% undiluted liquid) and contains the sweet and sour taste of lime in a clean and fresh lemon. Clean and safer with raw materials from nature.
"It's specially made for people who are sensitive to scents."
"I have a child and I'm hesitant to use scented products."
"I want to find a car for the whole family, a scent that everyone can love."
"I want the car to always have a pleasant, refreshing scent.
*Due to the nature of citrus-based essential oils, we recommend a cartridge replacement cycle of 2~3 weeks. (It may vary depending on your environment.)
Incense selection tips
If you're worried that the floral scent will feel a little lighter, you want to create a soft, heavy feeling.
Woody
Clean and clear scent, clean, clean and cozy scent of soap.
Laundry
If you prefer a relaxing scent with a fresh floral smell and deep softness.
Floral (Laundry)
A refreshing fruity scent, a lively scent full of sweetness and freshness, and an introductory scent that everyone loves.
Fruity
A freshness that makes your day fresh. A fragrance loved by both men and women.
Citrus
Woody
Roundery
Floral
Fruity
Citrus
High-grade fragrance reduces chemical components
No headache with a subtle scent.
Q.
Is the fragrance weak?
A.
" The intensity of the scent you feel may vary depending on your personal preference. "
All of Cent Monster's scents contain minimal artificial flavors and chemicals that make the scent stronger. The subtle and natural scent is the advantage of Cent Monster. We research luxurious fragrances only with the formulation of raw materials.
Adjust the intensity of the scent Do this.
1
subtly
2 pieces~
Stronger foot scent
PACKAGE
Body Package
Cartridge Package
Diffuser body
Diffuser Manual
cartridge
Retaining clips
INSTALL GUIDE
There is a groove on the back of the body that allows the cartridge to enter.
Tear off the cartridge vinyl and insert it in the direction of the rear inlet on the main unit.
There is a clip groove on the top of the rear of the body that fits into the vent grille.
Slide the securing clip up to fit the groove
TIPS FOR USE
It is triggered by the wind of the vent.
1. Mount the back of the product (cartridge) so that it is as exposed to the vent as possible.
2. The internal circulation mode is stronger than the external circulation.
[Notice of compatible models]
It can be equipped with 2020 Genesis GV70, G80, GV80, and Carnival vehicles.
If you want to install it on the model, please contact us on the site after ordering, and we will send you a special clip.
Cent Monster is a trademark registered, and the car air freshener is a product that has completed design registration and utility model registration. Unauthorized reproduction of images or theft of designs can enforce strong legal rights.
Trademark registration application
40-2018-0110376
Design Application
30-2018-0024170 30-2018-0024173
Utility model application
20-2018-0003001
INFO
1. Do not use the product for anything other than its intended purpose, and push the clip all the way into the vent to fix it to prevent the product from falling.
2. There is a risk of damage, so do not disassemble the main unit and cartridge arbitrarily. Also, please be careful not to touch infants and pets.
3. Please note that the surface of the body may become hot when exposed to the heater for a long time.
4. Due to the metal processing process, the inner plating surface of the back of the body may not be uniform, but it is not a defect of the product, and there is no problem in use.
5. Each cartridge lasts about 4 weeks, and if it weakens, replace it with a new cartridge.
6. If oil in the cartridge comes into contact with eyes or skin, rinse under running water, and if there is any abnormality, visit the nearest hospital and consult a doctor. Also, if oil gets on the inside of the vehicle, there is a possibility of discoloration and damage, so please wipe it off immediately.
Product Information
1. Item: General daily chemicals / air fresheners
2. Type: Car air freshener
3. Weight: Tired Skull: 96g/ Lonely Lion: 83g
Killer Cat :85g
4. Material: Aluminum alloy
PPS (Rear Clip Rail, BPA Free)
5. Manufacturer: Mandarin Co., Ltd.
Cartridge Information
1. Model Name: Air Freshener Cartridge Ctrg-A(PE)
2. Weight:9g(Net.4.5g)
3. Material and ingredients
- Container: PP (BPA Free)
- Scent tablet : PE 57%, fragrance oil 43%
4. Date of manufacture: Within 1 month
5.Manufacturer: Mandarin Co., Ltd. / Korea
Added to cart successfully. What is next?