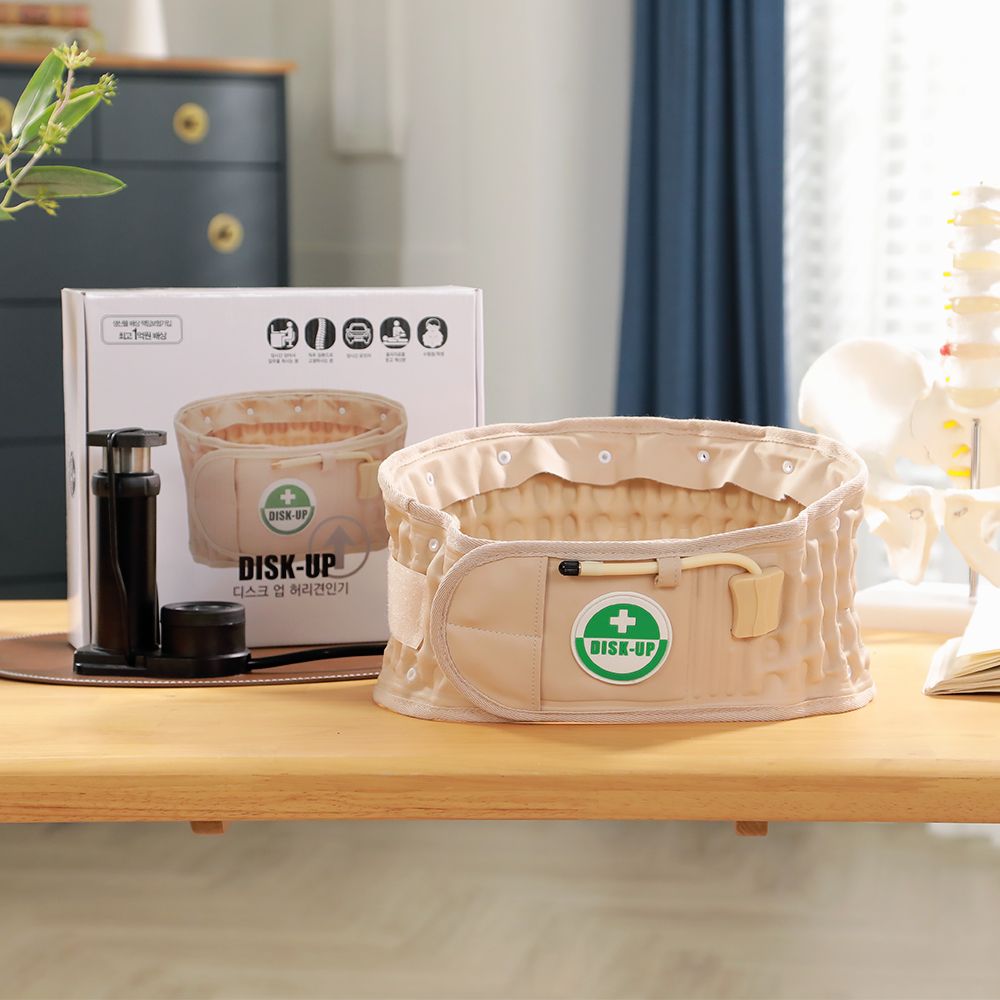 The King of Purex Disk Inflatable Waist Retractor DISK-DR2101_PureRex, DISK-DR2101, Improves Waist Bending, Stabilizes the Column, Strengthens the Waist, Improves Posture, Stretches the Spine_made in Korea
USD $86.09
USD $103.30
-17%
House Brand available (OEM, ODM, OBM)
Dropshipping available
---
Seller information

주식회사 퓨어렉스
South Korea
Premium Partner
Product Description
The king of purex discs inflatable waist retractor DISK-DR2101
- Inflatable Waist Traction: The DISK-DR2101 provides waist traction using air. Air can be injected to adjust the desired pressure, and a gentle and constant pressure can be applied to the waist for effective traction.
- Adjustable Pressure: This product is equipped with an adjustable pressure function for comfortable use by the user. By adjusting the pressure, you can get the waist traction effect that suits you, and you can adjust it to suit your preference.
- Portability and convenience: The DISK-DR2101 is highly portable and easy to use. The handle design is comfortable, and the lightweight makes it easy to use indoors and outdoors. In addition, it is inflatable, so it does not require a separate power supply, and can be used anytime, anywhere.
- Stability and durability: Purex pays attention to quality and durability. The DISK-DR2101 is made of sturdy materials that can last for a long time, and it also has safety devices to ensure safe use.
- Versatile: This product can be used not only on the waist but also on other areas. It is designed to be inflated and can be applied to a variety of areas, and can be used effectively not only on the waist but also on other areas such as the neck, legs, and shoulders.