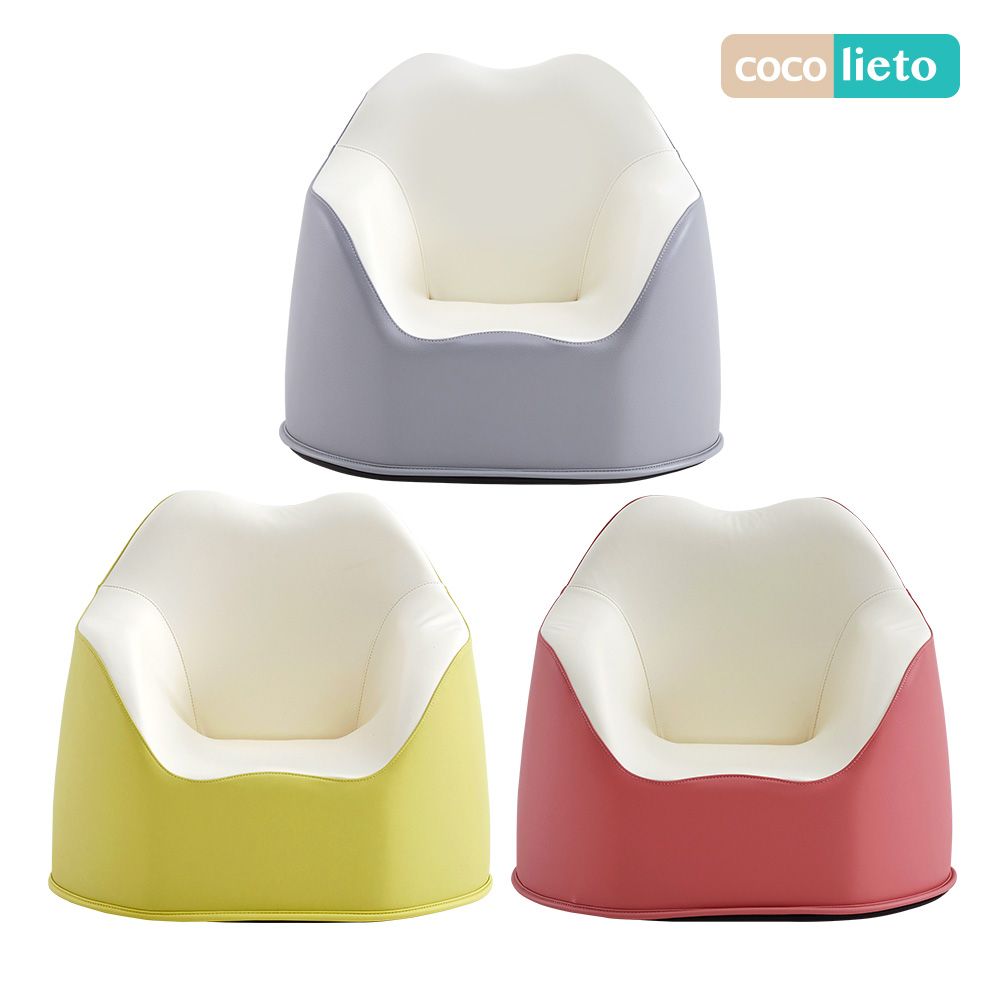 [Lieto Baby] COCO LIETO Premium Baby Sofa for 1 Person _High chair, non-toxic material, ergonomic low-center design_Made in Korea
USD $72.08
USD $86.50
-17%
Negotiable (specific conditions to required)
Product Code:
Lieto Baby_03
House Brand available (OEM, ODM, OBM)
Dropshipping available
---
Seller information

(주)씨앤티드림 / CNT_DREAM Inc
South Korea
Premium Partner
Product Description
The start of our baby's correct posture, Lieto Premium Toddler Couch!!

It is cozy and stable by using Harmless material and high-density foam Kids Sofa. It is safe with a low center of gravity design that does not fall backwards considering the growth and activity of the child.
* Available age - 12 months to 52 months
* Material - Outer material: PU polyurethane / Interior material, Filling material: PU foam
- Soft and streamlined design: The soft, streamlined design with no corners wraps your child in a cozy way when sitting on the sofa.
- Provides correct posture: Designed to induce correct posture when a child sits in consideration of the infant's body shape, where growth occurs actively.
- Safe low center of gravity design: Children in early childhood are safer with a wide bottom structure to prevent them from falling backwards because the center of gravity is toward the head.
- Use of non-toxic materials: It can be used with confidence as it has passed the detection test for harmful substances such as formaldehyde.
- Non-slip: Non-toxic silicone non-slip floor finish