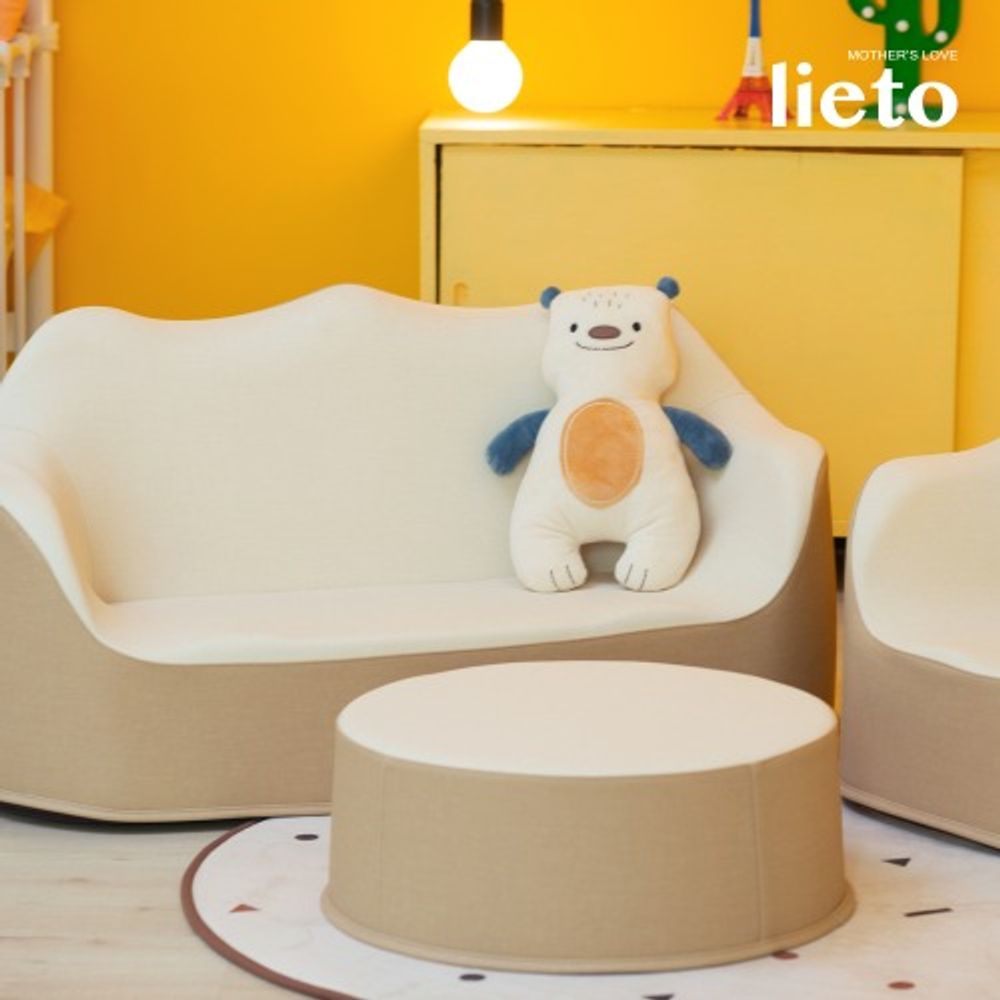 [Lieto Baby] COCO LIETO Baby Sofa for 2 people, hazelnut_upright posture, toddler sofa, waterproof, high-density foam_Made in Korea
USD $129.56
USD $155.47
-17%
Negotiable (specific conditions to required)
Product Code:
Lieto Baby_15
House Brand available (OEM, ODM, OBM)
Dropshipping available
---
Seller information

(주)씨앤티드림 / CNT_DREAM Inc
South Korea
Premium Partner
Product Description
The start of our baby's correct posture, CocoLieto sofa!!
It is cozy and stable by using Eco-friendly fabric and high-density foam. It is safe with a low center of gravity design that does not fall backwards considering the growth and activity of the child.

* Available age - 12 months to 52 months
* Material - Outer material: SOFFKIN Eco-friendly artificial leather / Interior material, Filling material: PU foam
- It is OK to just wipe it with a wet tissue or soft cloth in case it is wet due to the water-repellent function
- Using high-density PU foam: excellent cushioning and resilience, and lightweight for easy movement
- Non-slip: Non-toxic silicone non-slip floor finish
- Using SOFFKIN artificial leather, an Eco-friendly material that is resistant to pollution and safe for children
- Finished with 100% handmade high-quality embroidery without printing. and curved armrest design
- Safe low center of gravity design: Children in early childhood are safer with a wide bottom structure to prevent them from falling backwards because the center of gravity is toward the head.