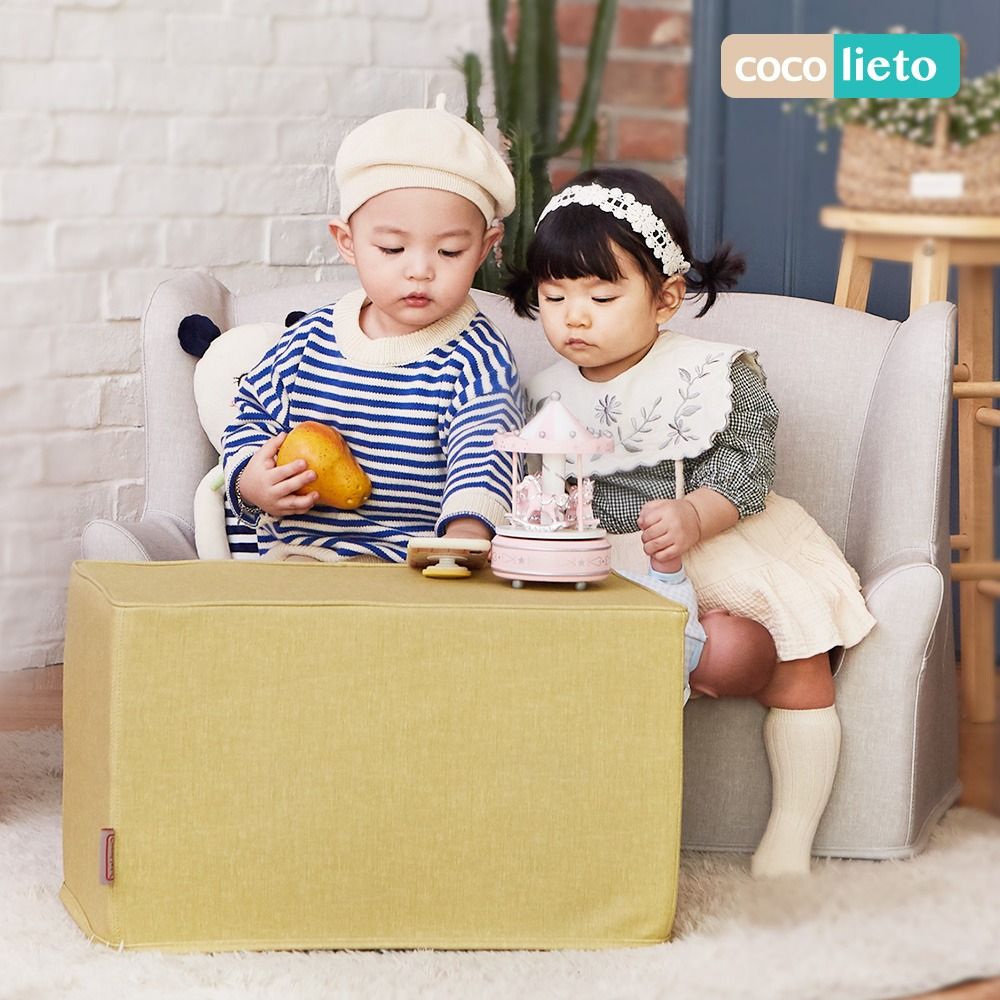 [Lieto Baby] COCO LIETO Prine Square Stool Children's Table Baby Desk_Eco-friendly fabric, high-density PU foam, waterproof, streamlined design_Made in Korea
USD $63.47
USD $68.70
-8%
Negotiable (specific conditions to required)
Product Code:
Lieto Baby_29
House Brand available (OEM, ODM, OBM)
Dropshipping available
---
Seller information

(주)씨앤티드림 / CNT_DREAM Inc
South Korea
Premium Partner
Product Description
My child's safe furniture _ Prin square multi-purpose stool
As a new print furniture, the use of Eco-friendly Softkin fabric and design have been upgraded to existing baby furniture.
* Available age - 12 months to 52 months
* Material - Lining: Eco-friendly artificial leather / Interior material, Filling material: PU foam
- High-density urethane foam: It is a high-density foam made with 100% Korean technology rather than a heavy wooden structure.
- Rounded corner design: Designed with the safety of an active child in mind, the corners are slightly rounded to make it safe for children to use.
- Eco-friendly Softin Fabric Texture Leather that combines the strengths of leather and fabric: Various colors and textures are preserved, while disadvantages such as dirt, fluff, and dust mites are compensated. It is waterproof and easy to clean and manage.
- Non-toxic silicone dots are applied to the bottom of the stool to prevent slipping.
- Use of non-toxic materials: It can be used with confidence as it has passed the detection test for harmful substances such as formaldehyde.