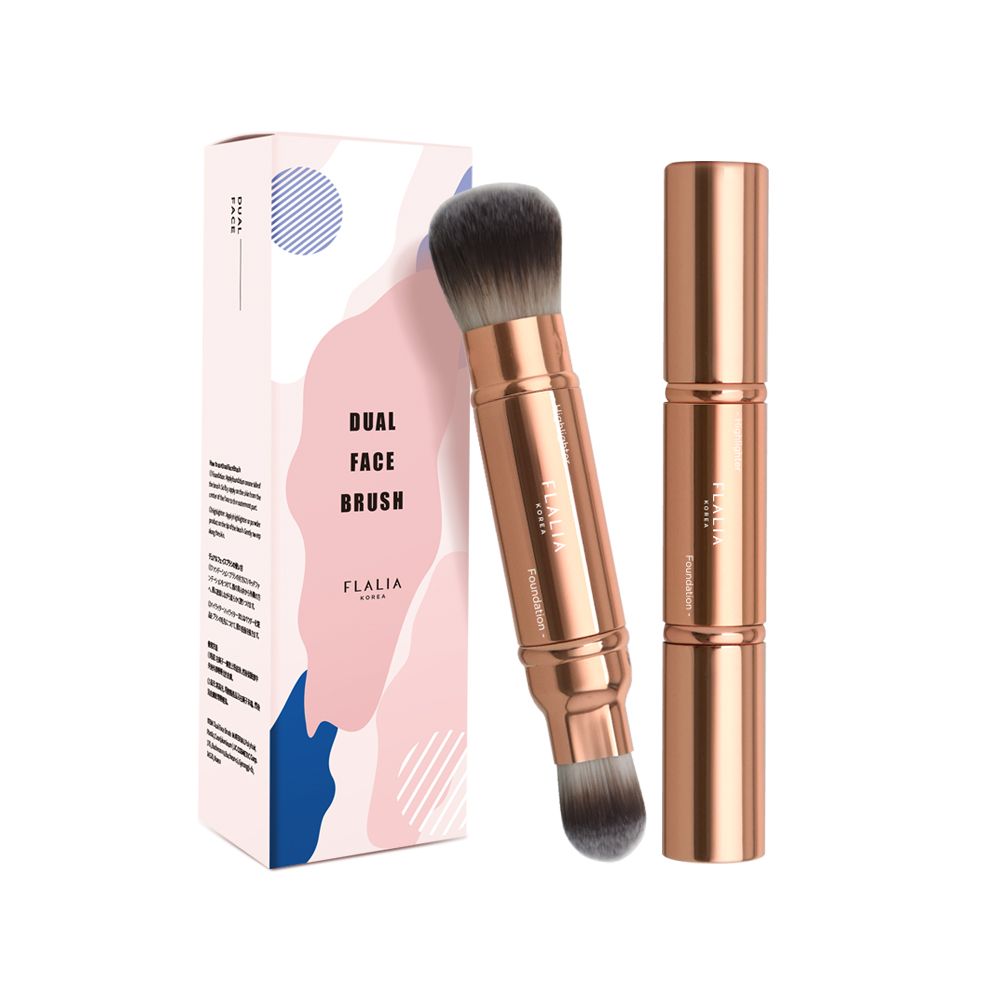 [FLALIA] Dual Face Brush _ Made in KOREA
Negotiable (specific conditions to required)
House Brand available (OEM, ODM, OBM)
Dropshipping available
---
Seller information

FLALIA - JC Cosmetic Co., Ltd.
South Korea
Premium Partner
Product Description
DETAILS
- Dual Brush that has 2 types of Brush in a Compact Size
- Brush Caps for Preventing Contamination

MATERIALS
Bristle: Cruelty-Free Premium Synthetic hair
Ferrule: Aluminium / Handle: Aluminium

CONTENTS
Foundation & Highlighter (2.3x15cm)
- Foundation: Put Foundation Product on one side of the brush and Lightly Sweep on your skin.
Put Concealer delicately on desired area to have a Perfect Look.
- Highlighter: Pull the guard down to the end and Express Watercolor-like Look on your cheek.
Pull the guard half down and Give Cheek and Highlighter Strong Color.

* FLALIA's makeup brushes are hand-crafted, so there could be slight errors in size measurement.