[HC Biotech] Everganic Salicornia Salt 250g_Salicornia, Salt, Sea Creatures, Natural Food, Healthy Food, Seaweed, Natural Production, Food Ingredients_Made in Korea
Negotiable (specific conditions to required)
House Brand available (OEM, ODM, OBM)
Dropshipping available
---
Seller information

에이치씨바이오텍
South Korea
Premium Partner
Product Description
[HC Biotech] Everganic Salicorn Salt 250g
- Natural Salicornia & Salt Combination: Salicornia salt is a combination of natural and refined salt, which harmoniously combines the natural flavor with the rich flavor of salt.
- Combining nutrition and flavor: Salicornia contains a variety of minerals and nutrients, and Salicornia salt combines these nutrients and unique flavors into one to make your meal more flavorful.
- Versatile use of ingredients: Salicornia salt can be used in a variety of dishes, dishes, and recipes. It's an excellent choice to use as is, or to add umami flavor during the cooking process.
- Healthy & Delicious at the Same Time: Salicornia salt combines the healthy properties of salicornia with the flavor of salt, providing nourishment while enjoying a delicious meal.
- Nature meets modernity: Combining traditional natural ingredients with modern recipes, Salicho-salt connects the past with the present and allows you to enjoy the encounter between nature and modernity.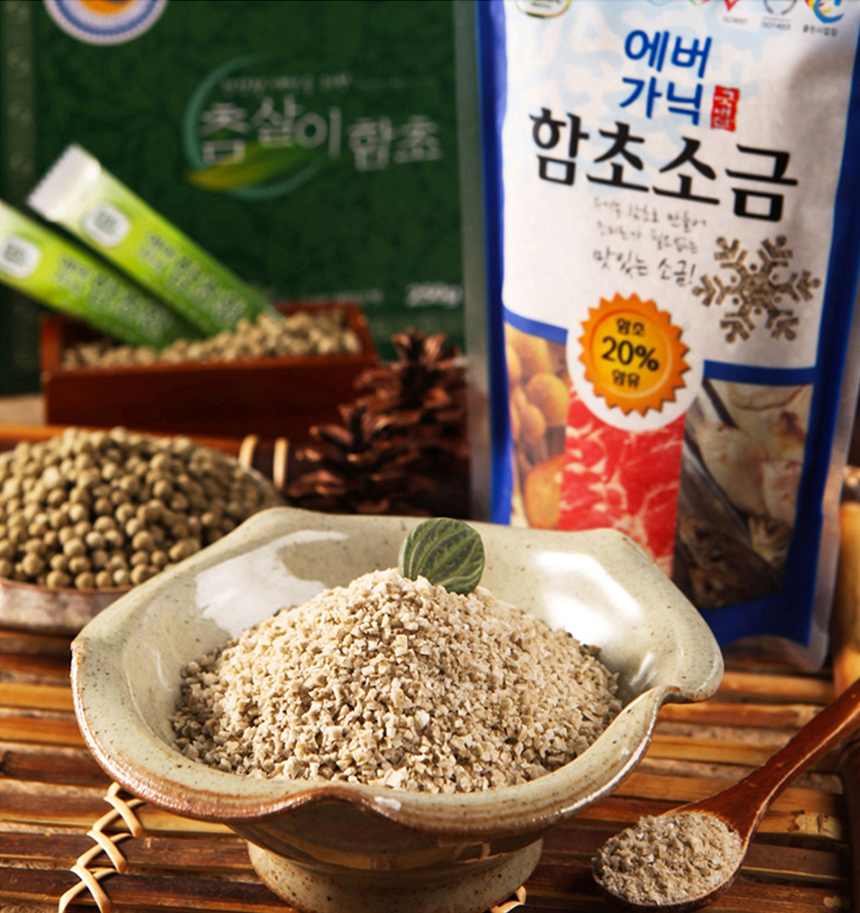 Delicious salt that doesn't need seasonings!
Natural Minerals Everganic Salicorn Salt
Specialties of South Jeolla Province, Korea
Salicornia salt
250g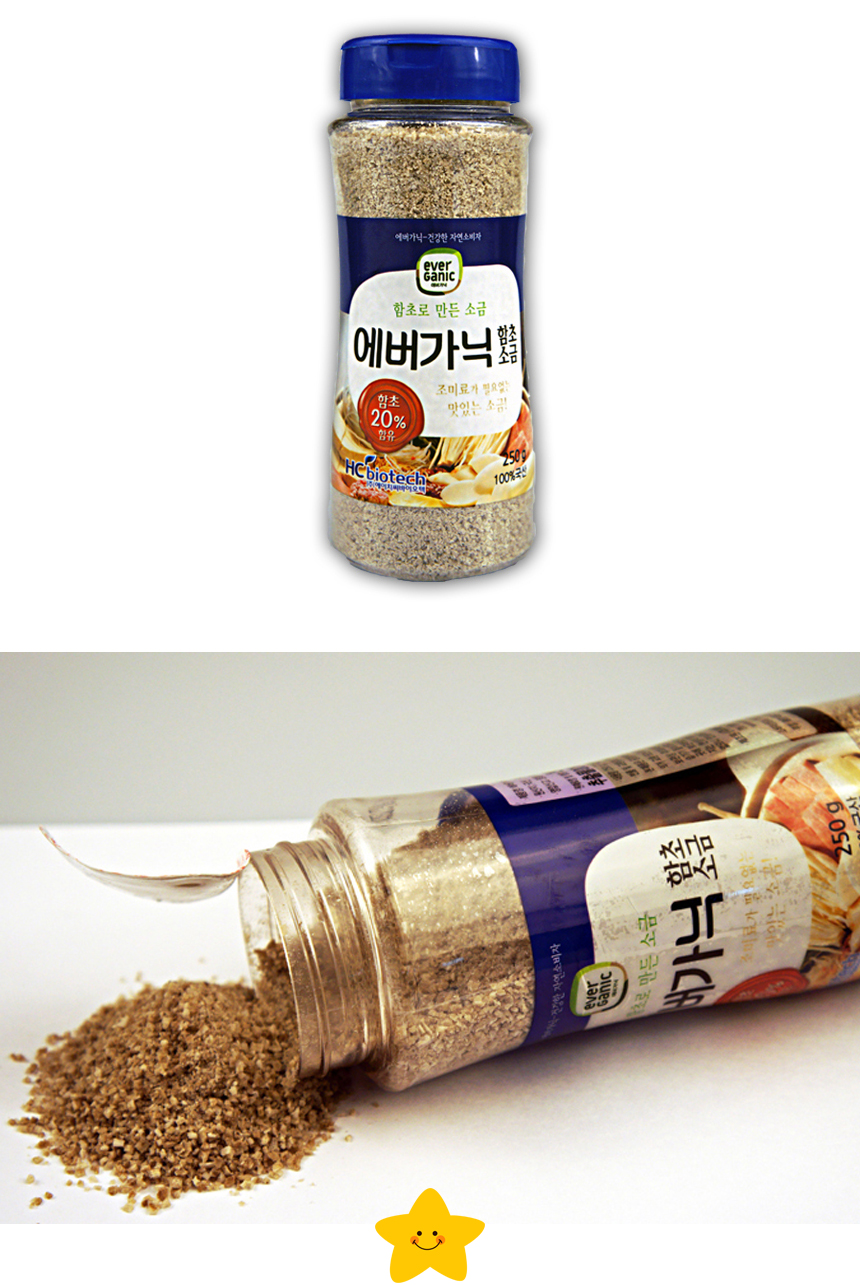 How to drink
It is a delicious salt that does not require seasonings that are used in all kinds of dishes, such as soups, stews, and herb dishes.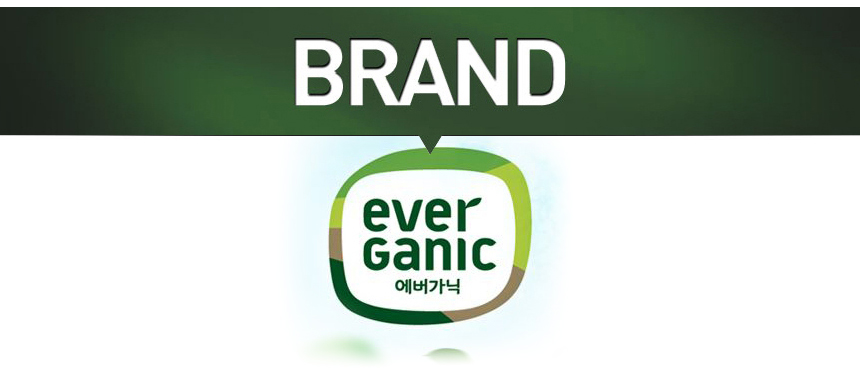 Realization of true life for a happy future, healthy natural consumer
Join us for everganic.
HC Biotech Co., Ltd. is a company specializing in herbal medicines established as part of the oriental medicine specialty industry in Changheung-gun, South Jeolla Province.
Since its establishment in August 2005, it has been processing raw herbs such as seaweed and exporting them to large discount stores, pharmacies, specialty stores, and other countries, and has been recognized for its unique technology and reliability in the seaweed market as a venture company specializing in herbal medicines that has completed quality certification from the Jeollanam-do governor and the US FDA food safety test, acquired ISO9001, and certified as a clean business site.

Everganic-Healthy Natural Consumer Since its establishment in August 2005, it has been processing and distributing raw herbs such as seaweed in large discount stores, pharmacies, and specialty stores, and has been recognized for its unique technology in the seaweed market with ISO 9001 and 14001, Nam Domi incense, clean business sites, and eco-friendly agricultural product certification. In 2010, we established a company-affiliated research institute and formed a consortium of industry, academia, and research to identify bioactive substances and develop health functional foods using natural products such as seaweed, and we want to grow into a healthy world and a transparent and future-oriented company with the spirit of "Everganic", which advocates healthy natural consumers.

FDA Safety Inspection Certification
ISO 14001 : 2004
ISO 9001 2008
Governor's Quality Certification

Certificate of accreditation of company-affiliated research institute
Designation of promising small and medium-sized enterprises for export
2015 Namdomi Township Certificate
Star Farm Designation

2013 Korea Promising Small Business Awards
New Knowledge Agriculture Certification
HACCP Applicable Business Designation Form
CLEAN Workplace Certificate
Salicorn processing process
Cleaning process
Drying process
Crushing process

Strain the molten iron powder
Processing process (ring)
Metal detection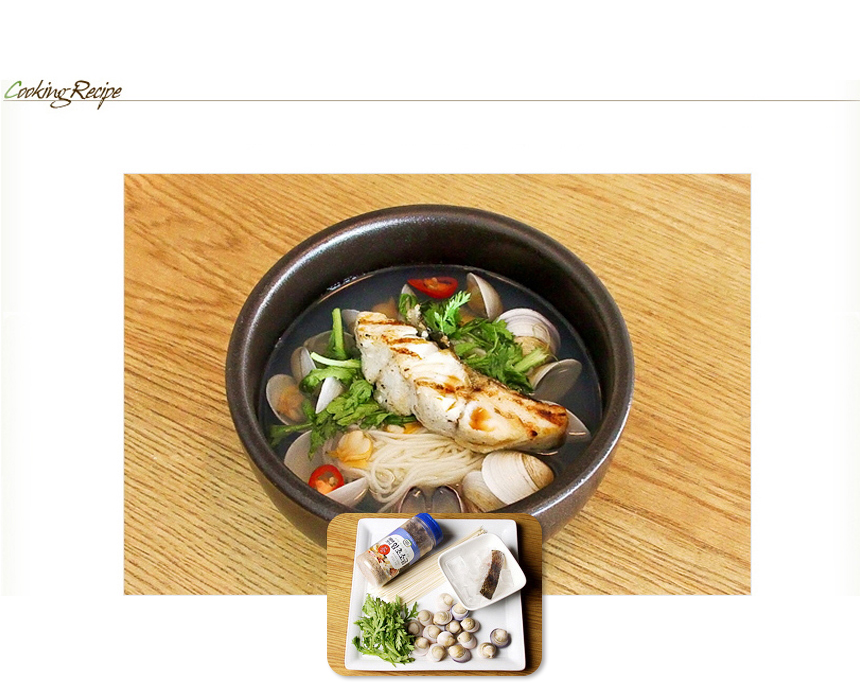 A home-style delicacy full of lightness
Sea bass noodles flavored with seaweed salt
The icy and light taste fills your mouth ~ Recommended delicacies that can be easily made at home!
Travel time │ 35 minutes
Ingredients: 80g sea bass, 80g noodles, 200g ramie clams, 10g mugwort, 1/4 red chili pepper, 1~2T seaweed salt
Recommended product │ 350g of salivary salt

01. Add 500ml of water, season with salivary salt, boil for 5 minutes and prepare the soup.
02. Season the sea bass with seaweed salt and pepper on the skin, dip it in oil and grill the fish.

03. Boil the noodles in boiling water with salivary salt, then rinse them in cold water to remove the starch.
04. Roll the noodles in a bowl of noodles, place them in a round shape, boil the rami clam broth hot, and pour it in.

05. Place the grilled sea bass on top.
06. Place the sagebrush and peppers on top. Sagebrush is prepared by picking only the leaves. Slice the red peppers.

07. Crush the grilled sea bass and eat it with the noodles.
Notice of provision of product information

| | |
| --- | --- |
| Product Name | Everganic Salicorn Salt |
| Food Type | Processed salt |
| Producers, locations, and importers | HC Biotech Co., Ltd. (692 Nambu Tourist Road, Anyang-myeon, Changheung-gun, Jeollanam) |
| Date of manufacture / Shelf life or shelf life | Until the front or side notation |
| Capacity/quantity by packing unit | 250g |
| Raw material name and content | Sea salt 80% (domestic), Salicornia extract 20% (solids 3%, domestic) |