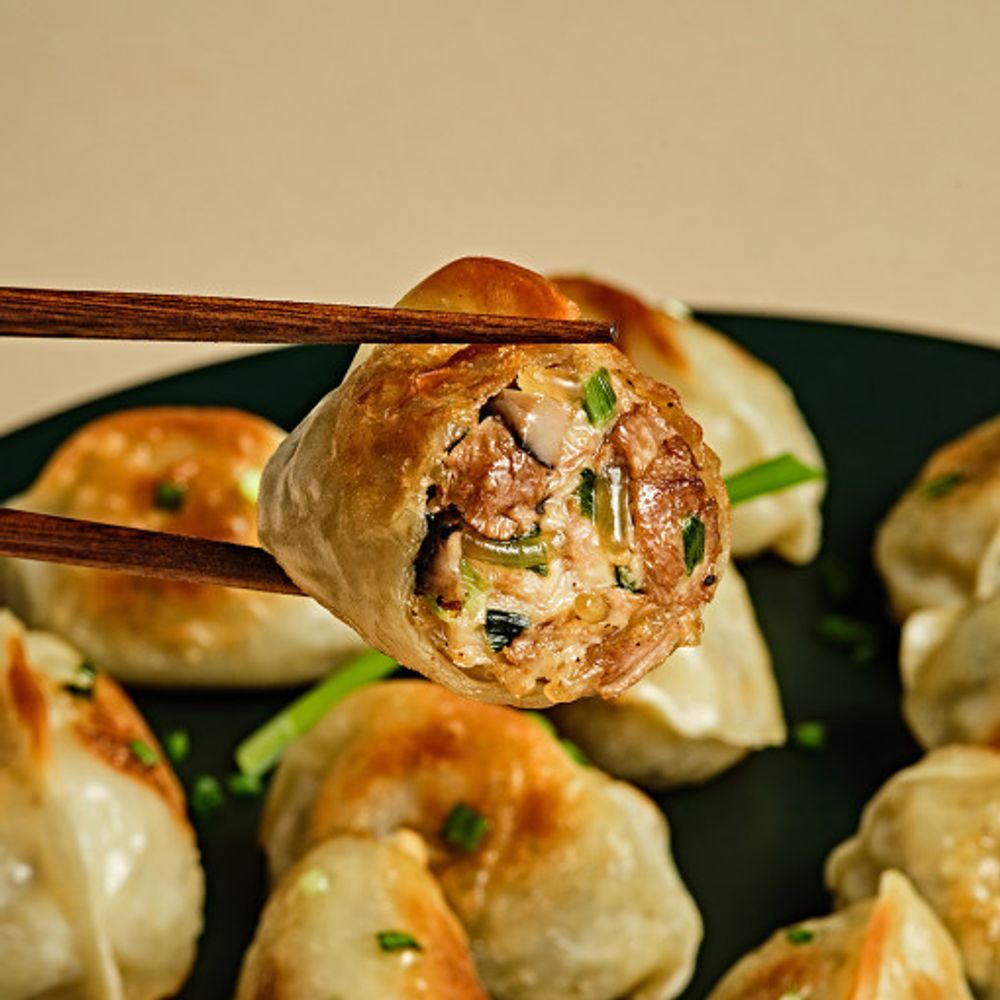 Meat Freedom Charcoal Grilled Rib Bean 385g Plant-Based Alternative Meat Vegan Dumpling_Vegetarian, Plant-Based Diet, Plant-Based Alternative Meat, Vegan Dumpling, Animal Welfare _Made in Korea
House Brand available (OEM, ODM, OBM)
Dropshipping available
---
Seller information

이노하스
South Korea
Premium Partner
Product Description
Meat Freedom Charcoal Grilled Rib Bean 385g Plant-Based Alternative Meat Vegan Dumplings
-Innohas Meat Freedom charcoal grilled rib dumplings are vegan dumplings made using charcoal-grilled plant-based meat alternatives. It perfectly replicates the rich flavor of ribs and the texture of meat, making it a delicious option for vegan diets.
-Formulated with plant-based meat alternatives, it provides great flavor and nutrition without the use of animal ingredients. It is ideal for a health-conscious diet, and it can maintain nutritional balance by supplying vegetable protein.
-By capturing the rich aroma of charcoal-grilled ribs and the sticky texture of the meat in the dumplings, you can enjoy the rich rib flavor. Even those who don't eat meat can have a pleasant dining experience through dumplings.
-It uses natural ingredients without artificial additives and is served with plant-based sauces so you can enjoy a variety of flavors. It can be used in a variety of recipes and cooking methods for a vegan diet.
-Innochas Meat Freedom Charcoal Grilled Galbi Bean is a sustainable product that considers the environment and animal welfare, providing taste and nutrition to those who follow a vegan diet while helping them make eco-friendly choices.