Dr. Proens Hypoallergenic Dr. Su DP Washing Foam, Cleansing Foam 140ml_Washing Foam, Cleansing Foam, Skin Cleansing, Sensitive Skin, Irritation Relieving
USD $62.61
USD $75.13
-17%
House Brand available (OEM, ODM, OBM)
Dropshipping available
---
Seller information

닥터수
South Korea
Premium Partner
Product Description
[Dr. Proens] Hypoallergenic Dr. Water DP Washing Foam, Cleansing Foam 140ml
-Dr. Proens Hypoallergenic Dr. Su DP Washing Foam and Cleansing Foam are specially designed for cleansing the skin, and can be used gently on sensitive skin.
-Effectively removes impurities and makeup residue from the skin while minimizing irritation, leaving the skin clean and clear.
-Rich in natural extracts and skin-protecting ingredients to keep skin hydrated and hydrated.
-Regulates moisture balance to strengthen the skin barrier and protect the skin to prevent dryness and loss of elasticity.
-It is hypoallergenic but has a powerful cleansing effect, so it can be used reliably even for skin problems and sensitive skin.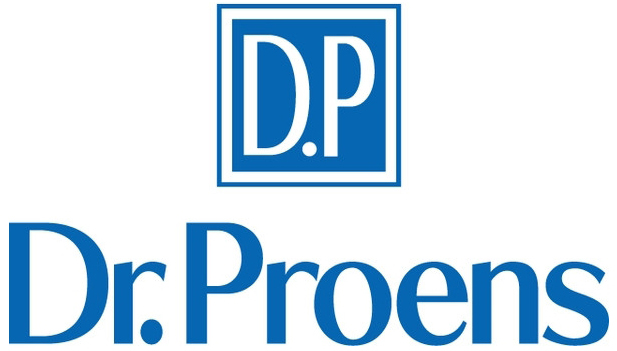 Cleansing and cleansing foam
In these days of extreme fine dust and yellow dust, thorough cleansing is essential for skin care.

Dr. Proens Washing Foam is a foaming face wash that has both cleansing and cleansing functions, thoroughly cleanses the pores and cleans up old dead skin cells to keep the skin clear. A fine lather cleanly removes unnecessary dead skin cells and excess sebum from the skin.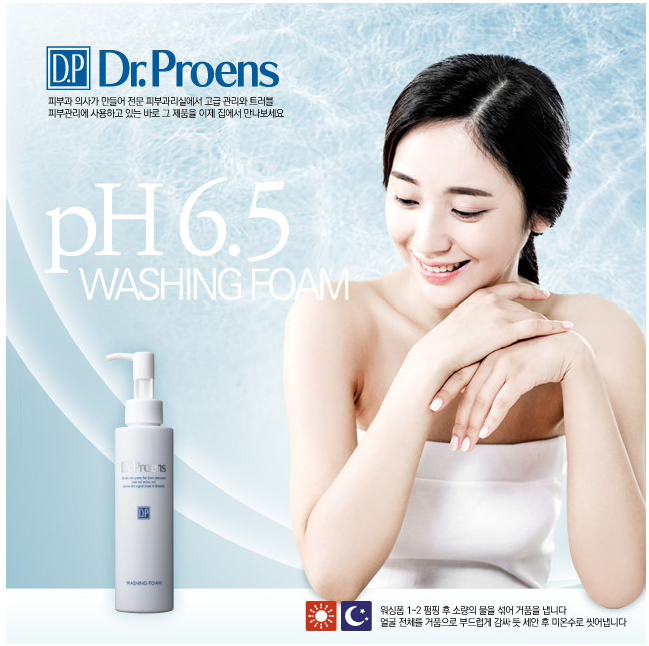 After pumping the washing foam 1~2 times, mix a small amount of water and lather. Gently wrap your entire face in foam, rinse your face with lukewarm water.
Slightly acidic cleansing washing foam with pH 6.5
The characteristic of Dr. Proens washing foam is that it has a pH of 6.5 and is very slightly acidic

In general, cleansing foams on the market are foamy and alkaline, but if you wash your face frequently with alkaline cleansing foam, you will be deprived of skin bacteria that prevent bacteria from entering, and eventually the skin barrier will break down and become inflamed.

Dr. Proens Mild Acid Washing Foam is gentle and thorough cleansing, and it is slightly acidic, so when you wash your face, it strengthens the skin barrier, so you can feel less tightness and a skin film

The same product currently used for high-end skin care at the professional skin care room "Dr. Su"
It is the same product that is actually used in professional skin care rooms for high-end skin care and acne-like skin care, and it can be used on all skin types, especially for inflammatory acne skin, and it is a highly recommended cleanser

It contains ingredients that improve inflammation and balance of skin bacteria, and it contains drumstick seed extract, which is good for skin purification, so you can see the skin detoxification effect
Drumstick Tree Seed Extract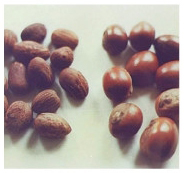 Shea Butter Extract
(Drumstick tree seed extract, shea butter extract to prepare the skin)

How to use slightly acidic DP washing foam
01. Pump 1~2 and dispense in hand

02. Mix a small amount of water and lather

03. Gently massage your entire face

04. Wipe it clean with lukewarm water and you're done!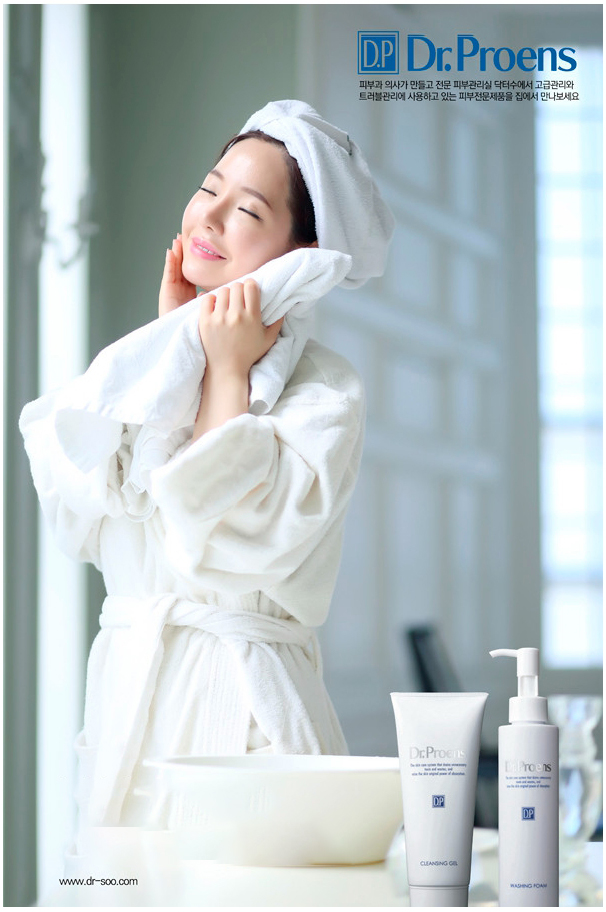 The beginning of skin care, meet the most perfect combination of cleansing
DP Cleansing Gel (200g), DP Washing Foam (140ml)
If you use it in combination with Dr. Proens Cleansing Gel, you will see an even greater effect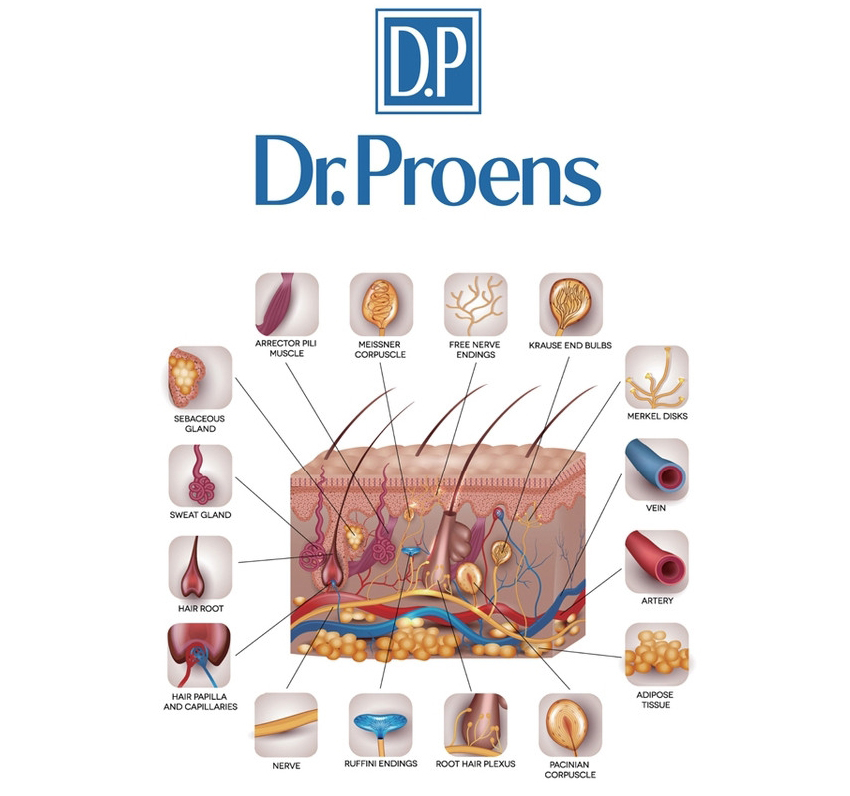 Cosmetics made by doctors specializing in skin care
Jointly developed with the Department of Dermatology at Osaka University of Medicine, Dr. Proens, a brand specializing in skin care
Skin detoxifier
I'm using the same cosmetics, but the results are different.

The cause lies in the skin environment. In the same way, for example, crops grown in [good soil] [bad soil] have differences in color, shine, and taste.

By quickly removing accumulated impurities on the skin that cannot be removed by daily skin care due to the deterioration of the modern environment, the skin environment is prepared, and the skin is returned to the normal skin care cycle, creating a smooth skin texture and transparent skin, and maximizing the subsequent skin care effect.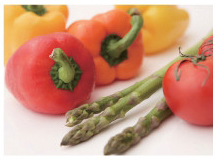 Skin revitalization
Analyze skin problems and respond to various skin types

Skin problems and skin problems vary from person to person. In order to cope with various skin problems, Dr. Proens analyzes women's skin and selects beauty solutions for various skin types.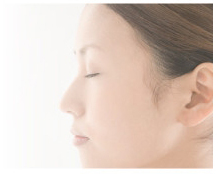 All Dr. Proens products are certified products that are actually used by Dr. Su, a skin care room specializing in pore spas, for high-quality skin care and for troubled skin care such as acne, and you can trust and use them.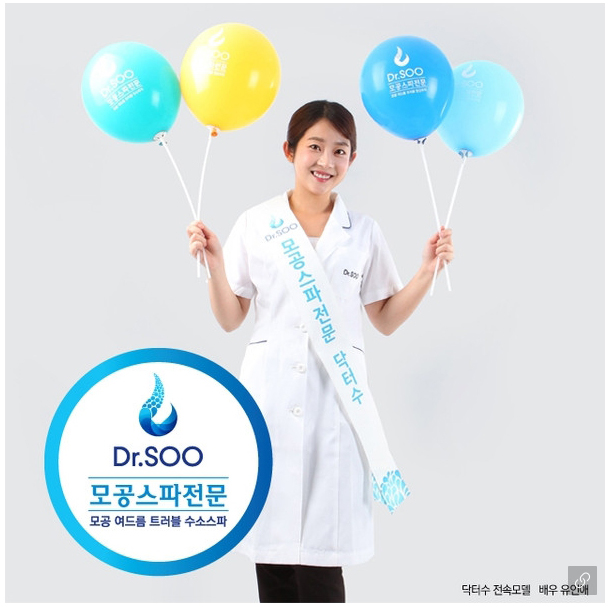 Product Details
Product
Dr.Proens Hypoallergenic Dr.Su DP Washing Form
capacity
140ml
Expiration date
3 years before opening, 1 year after opening
Main Specifications
Recommended for all skin / inflammatory acne skin
Vendor
Dr. Su
Instructions
1. Pump 1~2 times to relief.
2. Mix a small amount of water and whisk.
3. Cleansing by rubbing all over face.
4. Rinse thoroughly with lukewarm water.
Warnings
1. If you have any of the following abnormalities when using cosmetics, you should stop using it, and if you continue to use it, it will worsen the symptoms, so consult a dermatologist, etc.
1) If there is any abnormality such as red spots, swelling, itching, irritation, etc. during use
2) If the application site has the above abnormalities due to direct sunlight
2. Do not use on wounded areas or areas with abnormalities such as eczema and dermatitis.
3. Precautions for storage and handling
1) Be sure to close the cap after use.
2) Yu. Keep out of reach of children
3) Do not store in places with high or low temperatures or in direct sunlight.
All Ingredients
Water, lauramidopropyl betaine, potassium cocoyl glutamate, tea-cocoyl alanineate, betaine, sodium chloride, tea-cocoate, peg-120 methylglucose dioliate, polyglyceryl-10 millistate, phenoxyethanol, dipotassium glycyrrhizate, alpha-glucan oligosaccharides, tocopherols, glycerin, drumstick seed extract