Hamcho Almond Seaweed Snack 1oz (30g X 10)_Almond, Sesame, Hamweed, Nutritious Snacks, Snacks, Snacks, HACCP_made in korea
USD $43.48
USD $52.17
-17%
Negotiable (specific conditions to required)
Product Code:
02_dasarang
House Brand available (OEM, ODM, OBM)
Dropshipping available
---
Seller information

다사랑
South Korea
Premium Partner
Product Description
Nutrition and flavor come together in a seaweed almond seaweed snack
-Hamcho Almond Seaweed Snack combines high-protein almonds with savory seaweed to provide both nutritional value and taste.
-For those who are dieting or health-conscious, this high-fat snack contains dietary fiber to support a healthy lifestyle.
-Available in a variety of flavors, you can choose according to your personal preference, and you can adjust the salt to find the flavor that suits you.
-Portable packaging that can be easily carried around, so you can enjoy the crispy texture and savory taste anytime, anywhere.
-The product packaging has a luxurious design, making it a great choice for gifts and snacks, and contributes to increasing customer satisfaction.
- Volume : 1oz (30g x 10)
Containing hamweed
Almond Seaweed Snack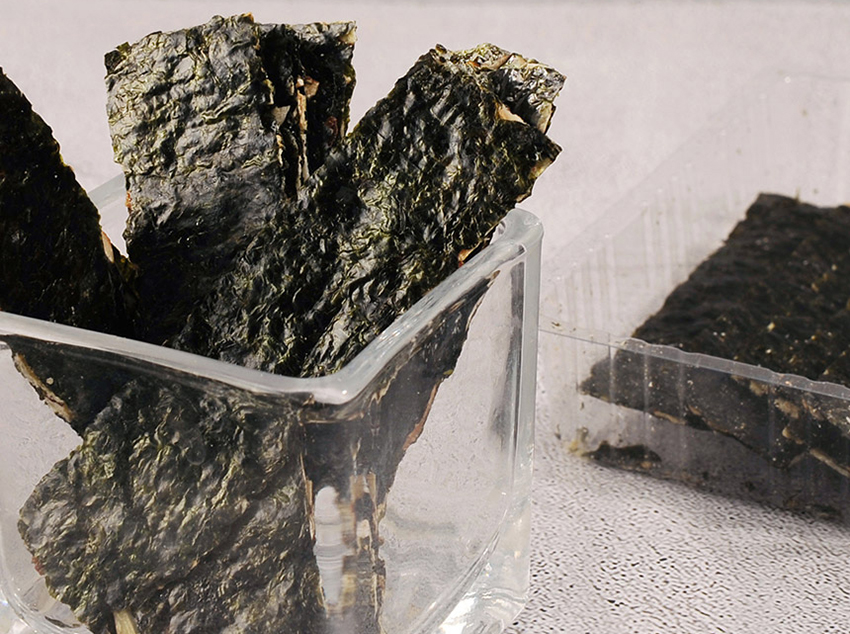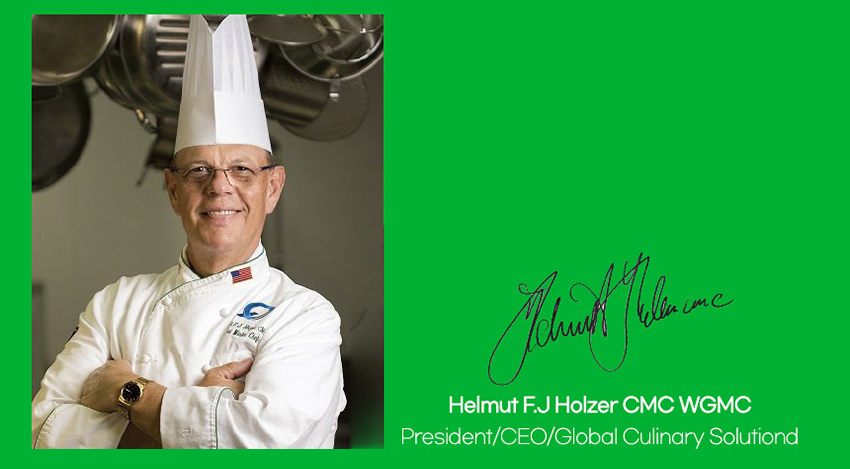 Hamcho Almond Seaweed Snack is a healthy snack that is suitable for the tastes of modern people and can be reliably fed to growing children, regardless of age or gender, jointly developed by Mr. Helmut F.J Holzer Chef, one of the 11 USA Master Chefs, Dasarang Hamcho Co., Ltd., and Mokpo University's LINC+ Business Group.

Healthy seaweed snack with crunchy seaweed that everyone loves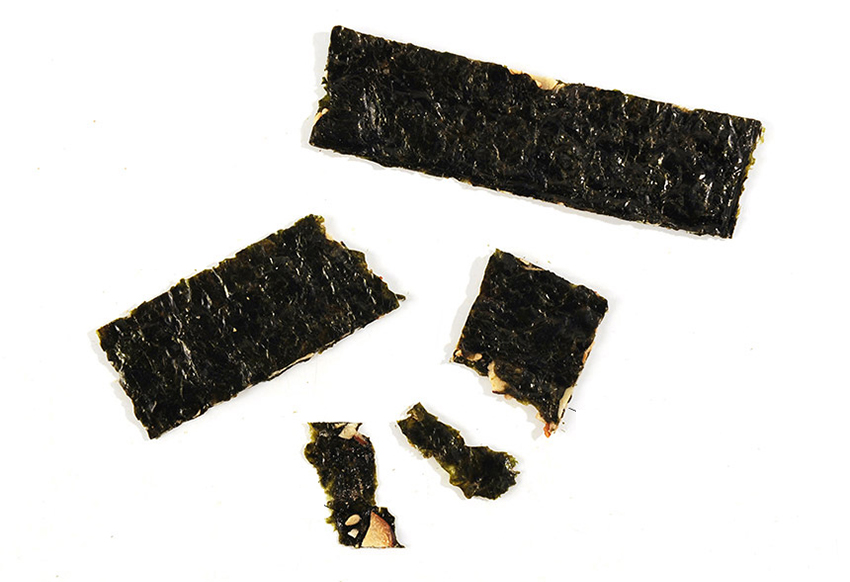 It is made healthy by adding seaweed, almonds, sesame seeds, and seaweed, a salt-growing plant that lives in tidal flats rich in minerals, amino acids, dietary fiber, saponins, and flavonoids.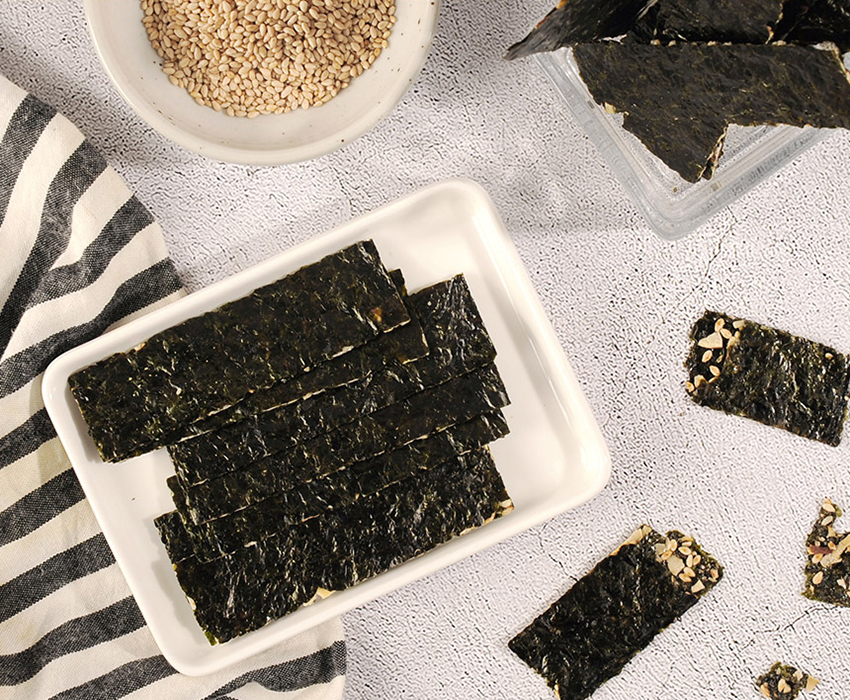 Treasure of the mineral, wild ginseng of tidal flats
Seaweed snack with seaweed
point one
Everyone's favorite healthy snack with seaweed
Based on seaweed harvested from the clean sea, almonds, sesame seeds, and nutrient-rich hamweed are added, making it a healthy snack for families.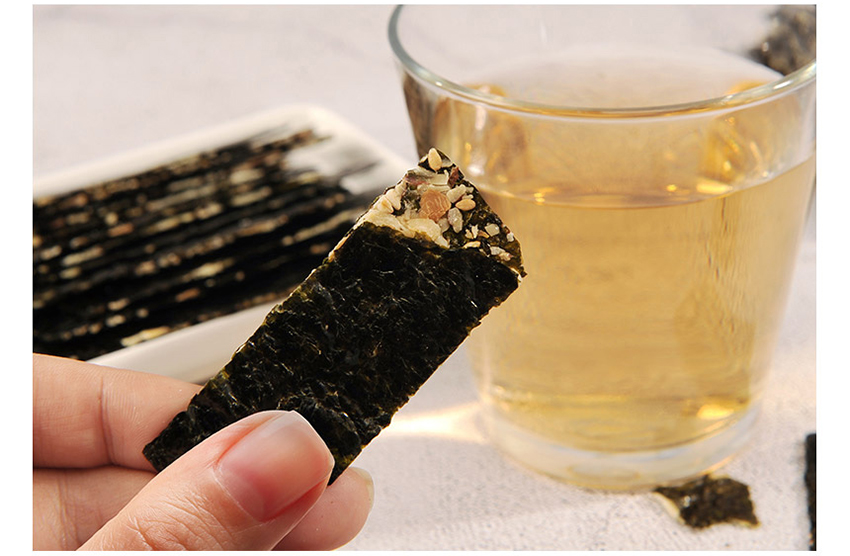 Point Two
Put the herbs collected in Shinan, Jeollanam, and are healthy
It is a seaweed snack that can be enjoyed more healthily by adding seaweed grown in the tidal flats along the coast of Shinan, South Jeolla Province.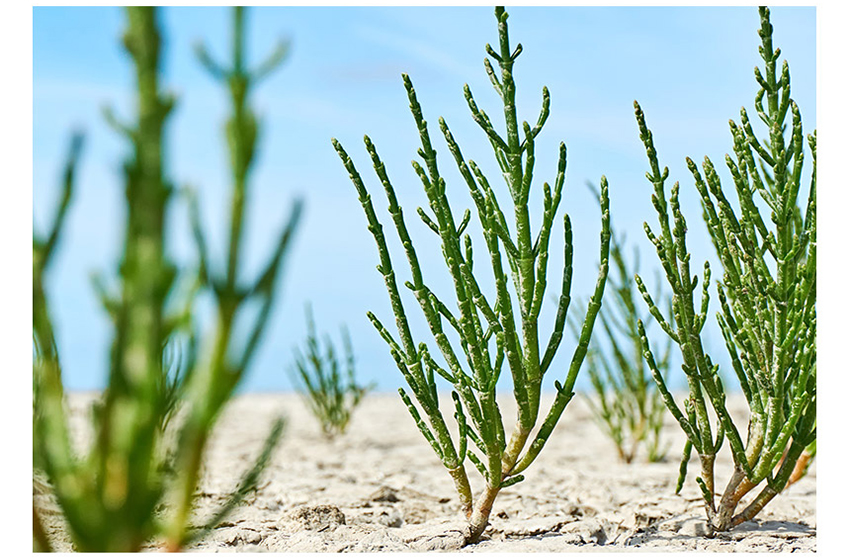 Point Three
A nutritious snack that you can enjoy easily
With its easy packaging, it is good as a snack for adults or children at home, and it can be easily consumed anytime, anywhere, such as overseas business trips and camping.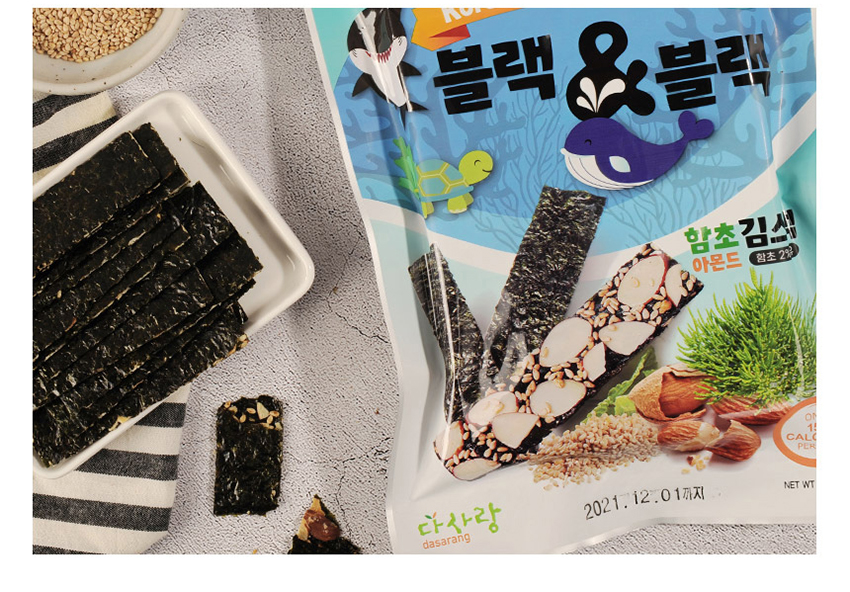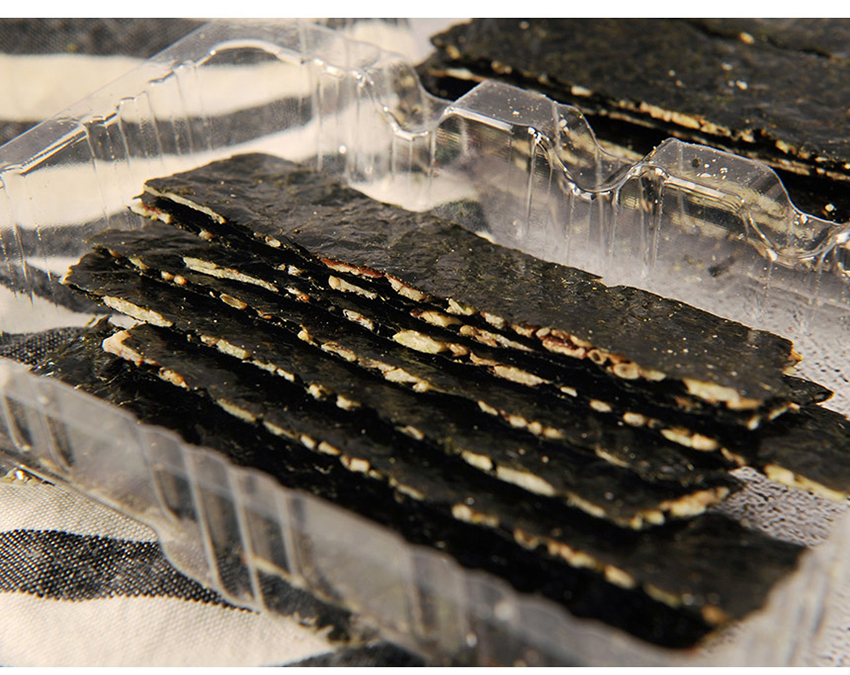 A variety of rich hamweed nutrients
Hamweed is a salt-growing plant that grows in coastal tidal flats and has a variety of rich nutrients.
sodium
potassium
Fiber
saponin
Iron
calcium
magnesium
amino acid
Flnovoids
Mineral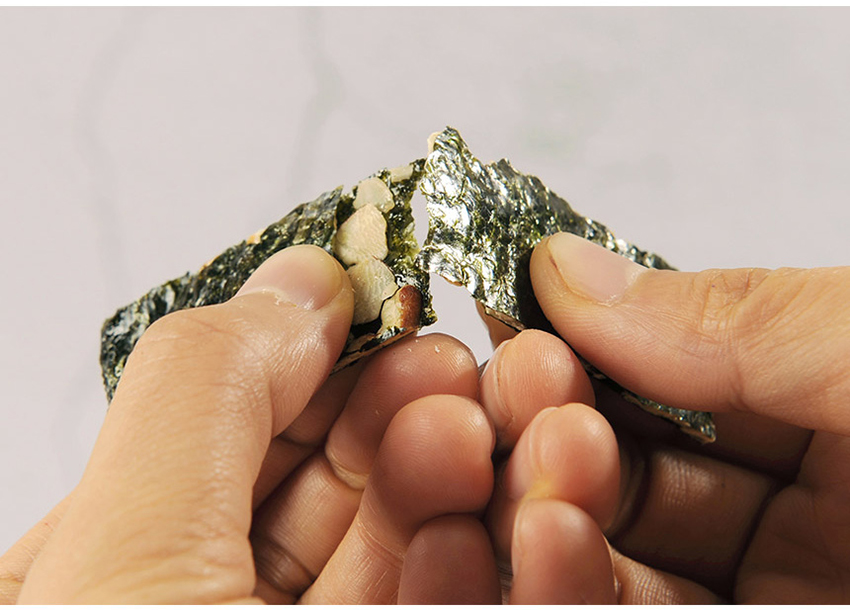 Crunchy and delicious seaweed snacks
The more you chew it, the more savory and natural flavor it is.

Children's Nutritional Snacks
Snacks for adults
Camping, Overseas Business Trip
Seaweed snack with seaweed
Make it like this.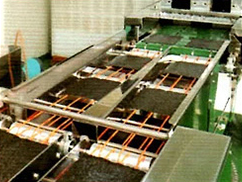 01. Haitai (seaweed) supply
02. Sauce Application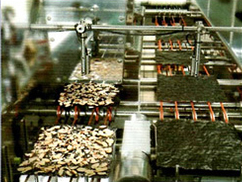 03. Apply almond sesame seeds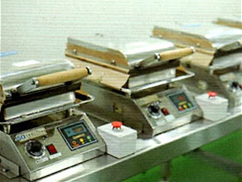 04. Open Crimping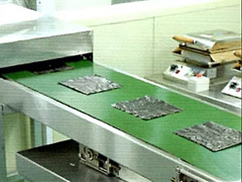 05. Laura Crimping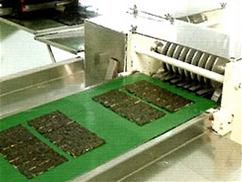 06. Cutting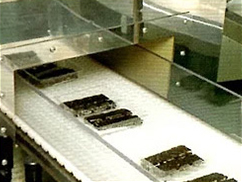 07. Confirmation of metal detection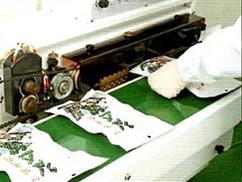 08. Packing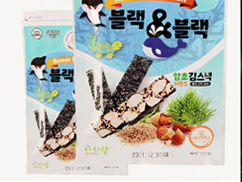 Packing completed
Seaweed snacks you can trust!

It is a certified seaweed snack that you can eat with more peace of mind.

HACCP Certification
ISO 22000 Certification
FSSC 22000 Certification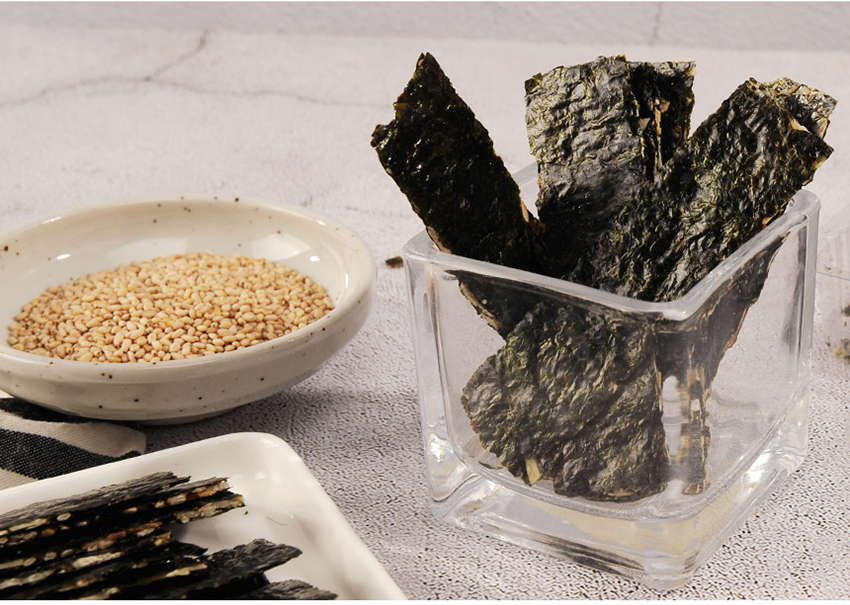 Seaweed snack notice information

Please check the correct information of the product before purchasing.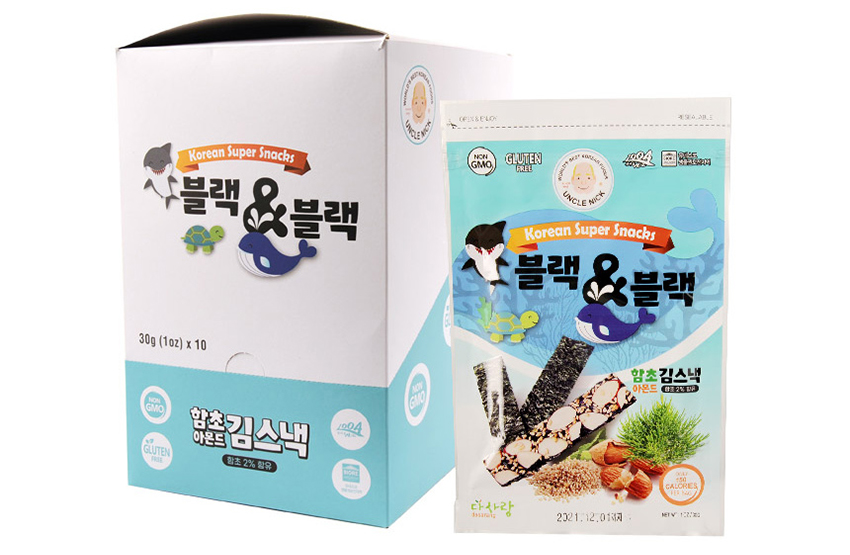 Product Details
| | |
| --- | --- |
| Product | Hamcho Almond Seaweed Snack |
| capacity | 1oz (30g X 10) |
| Manufacturer | Jintae Foods |
| Shelf life | Up to the front bottom notation |
| | |
| --- | --- |
| How to store | Store in a dry and cool place, away from direct sunlight. |
| Ingredients | Seasoned seaweed (domestic) 32%, roasted almond slices (USA) 27%, tongtong madi (hamweed, domestic) 2%, seasoning liquid [starch syrup, fructose corn, soy sauce {soybean skimmed (Indian), wheat flour (wheat: Australian, American)}, purified water, refined sugar, refined salt (domestic), kombu powder (domestic), garlic powder (domestic), shiitake mushroom powder (domestic), shrimp powder (domestic), anchovy powder (domestic)] 26%, sesame (China) 13% |