[chewyoungroo] Steamed Kimchi Dumplings 168g 1 Pack Convenience Microwave Only_Steamed Dumplings, Quyeonglu, Spicy, Fragrant, Fragrant, Savory, Diet, Korean _made in korea
Negotiable (specific conditions to required)
House Brand available (OEM, ODM, OBM)
Dropshipping available
---
Seller information

취영루
South Korea
Premium Partner
Product Description
Steamed Kimchi Dumplings 168g 1 Pack Convenience Microwave
-chewyoungroo Steamed kimchi dumplings are kimchi dumplings made with fresh kimchi, various vegetables, and meat, and are cooked in a steamed way to have a soft and moist texture, and you can feel the rich flavor and aroma of kimchi.
-These kimchi dumplings are cooked with specially formulated seasonings to give them a spicy and aromatic taste. The natural spiciness of the kimchi and the slight seasoning spread the aroma and taste in your mouth.
-chewyoungroo steamed kimchi dumplings are made using fresh kimchi, vegetables, and meat to provide customers with healthy and nutritious meals. You can enjoy the light flavor of the meat and the fermented nutrients of the kimchi together.
-Steamed kimchi dumplings are cooked in a steamed way, but they can also be easily cooked by soaking them in hot water. It can also be used in a variety of ways, such as accompanying kimchi dumplings with a special sauce or enjoying it as a soup.
-chewyoungroo Steamed Kimchi Dumplings contain the taste and tradition of Korean food. Kimchi is one of Korea's representative foods, and these kimchi dumplings are suitable for those who love Korean food as they can enjoy its special flavor and aroma.
- Capacity : 168g 1pack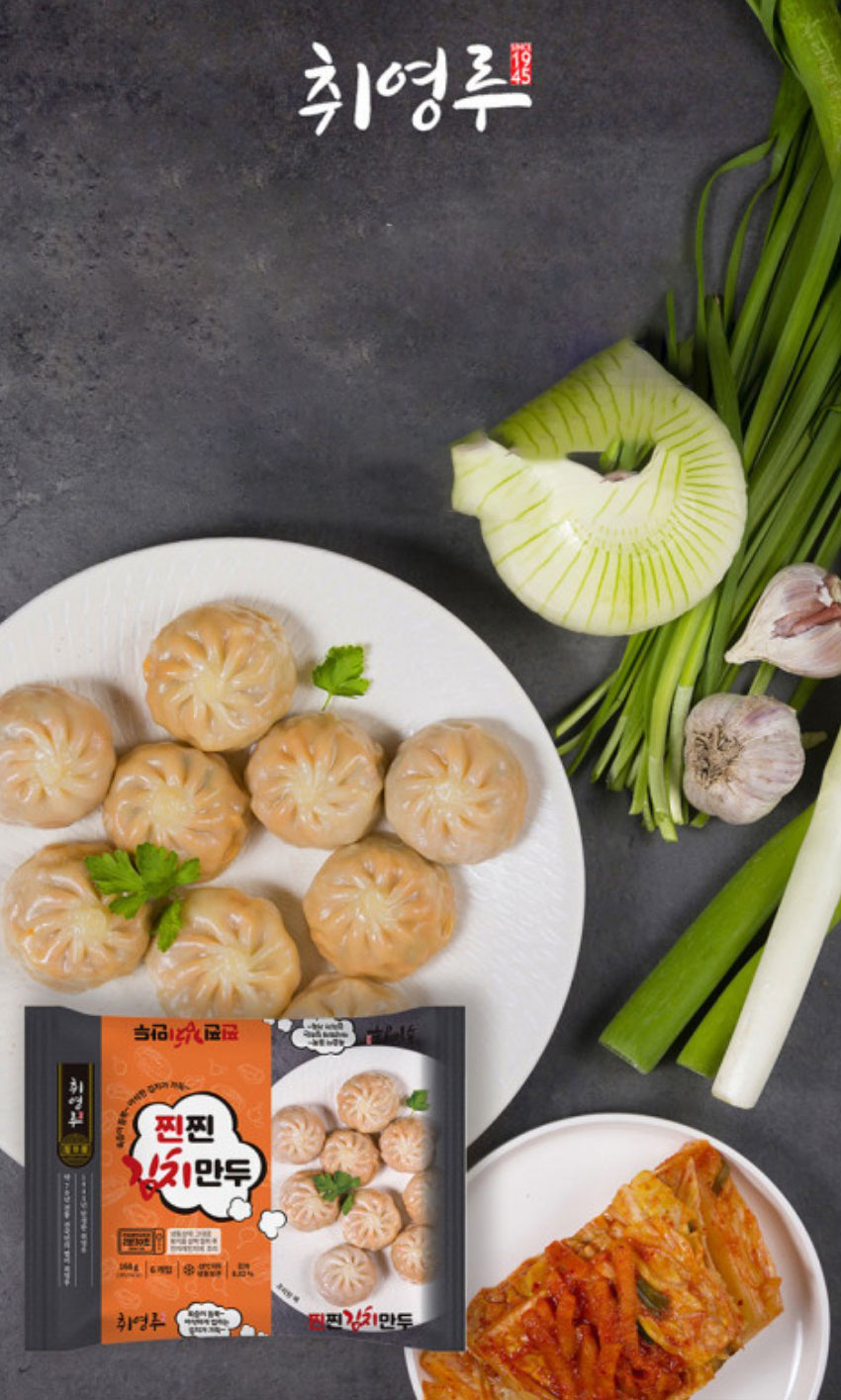 2:30 minutes
It's easy and steamed!
Spicy and juicy!
Steamed kimchi dumplings
Easy microwave dumplings full of chicken flavor
<Quying Road>
Steamed kimchi dumplings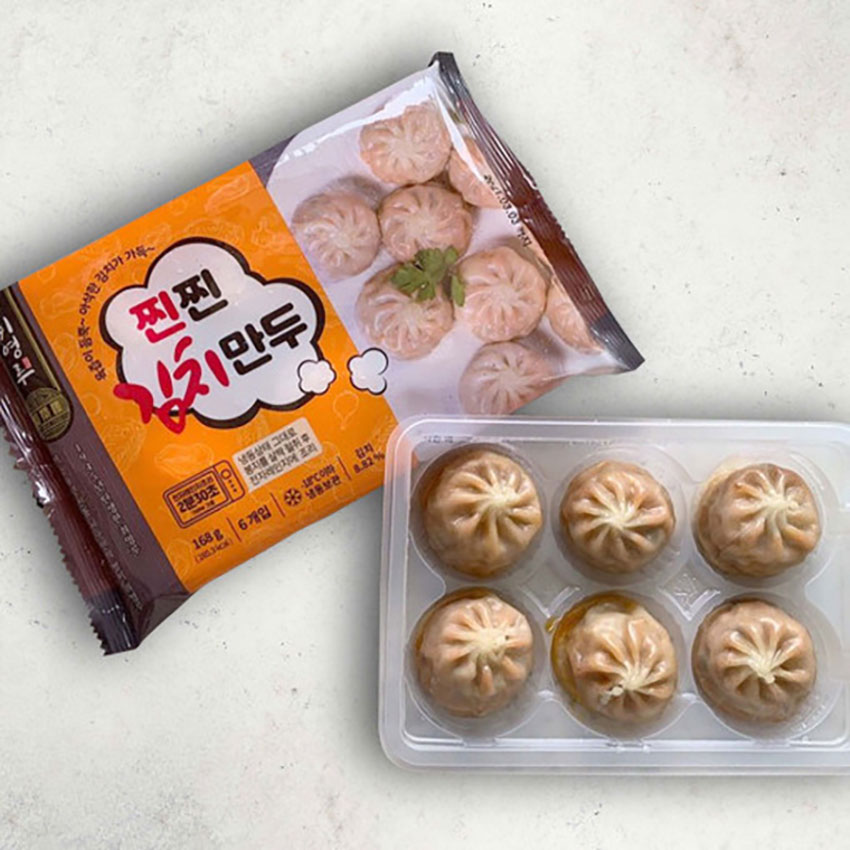 Moist and plump~ Easy! When you're feeling peckish, just tear open the package a little and heat it in the microwave as it is! Here are some chicken dumplings that you can enjoy casually.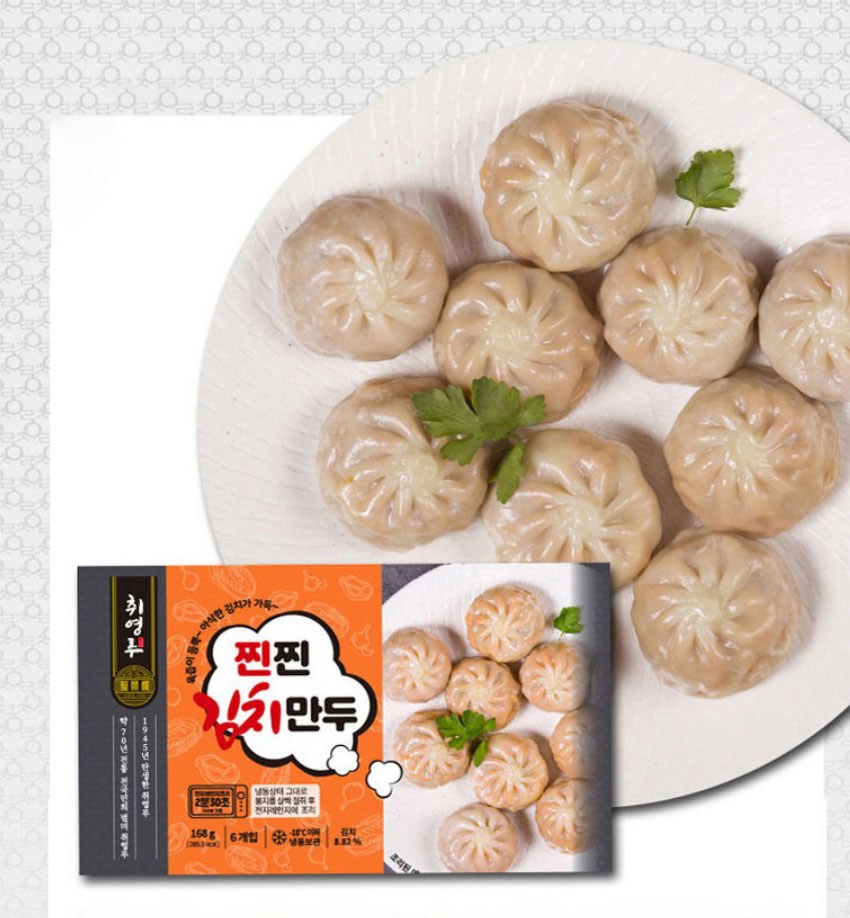 Directions
1. Tear off the "cut line" on the side of the bag slightly.

2. Place the bag in the microwave and cook for about 2 minutes ~2 minutes 30 seconds.
1000W standard: 2 minutes
At 700W: 2 minutes 30 seconds
3. Remove from the microwave and enjoy.
※ The bag is hot, so be careful when taking it out.
| | |
| --- | --- |
| Product | chewyoungroo steamed kimchi dumplings |
| Contents | 168g (28g X 6pcs) |
| Manufacturer | chewyoungroo |
| How to store | Freeze below -18 °C |
Ingredients
Water, Wheat Flour (Horse: USA, Canada), Chicken (Machined Bone Meat: Korea), Kimchi 8.82% [Chinese Cabbage (Korea), Red Pepper Powder (Korea), Other Processed Products (Korea), Green Onion, Radish], Vermicelli, Green Onion, Soybean Protein, Pork, Mixed Preparations (Modified Flour, Maltoductstrin), Tofu, Leek, Onion, Sugar, Garlic, Monosodium L-Glutamate (Flavor Enhancer), Complex Seasonings, Refined Salt, Gluten, Red Pepper Powder, Brewed Soy Sauce, Other Edible Oils and Fats Products, Ginger Powder, Black Pepper Powder, Sesame Oil, Flavored Oil, Oleoresin Carbica (Flavor Enhancer), Mixed Preparation (Acidity Regulator)
* Contains eggs, soybeans, wheat, shrimp, pork, chicken, beef
Nature's Taste Alive
chewyoungroo dumplings with good ingredients
Characterized by a simple and clean taste, Choi Young-lu's meticulous know-how

The golden ratio of dumplings
Self-developed golden blend ratio and mixing order, so it is delicious even when frozen!

Chewy blood, bursting juice! Multi-family method
Abundant juicy juice bursting in the mouth with the Korean patent gravy lock multi-family method
My body is precious
5 Additive-Free
Aspartame
(Sweetener)
Acesulfame potassium
(Sweetener)
Water soluble Annato
(coloring)
Synthetic fragrances
D-sorbitol solution
Award-Proven
ChewYoungRoo You Can Trust
Won the Korea Consumer Grand Prize for 4 consecutive years

2020, 2021, 2022 Korea Consumer Awards
2020 President's Award for Food Safety Management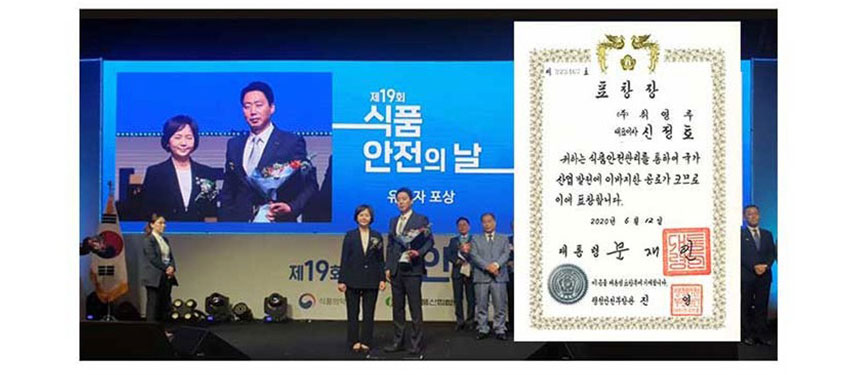 2003 Dumpling Industry HACCP Certification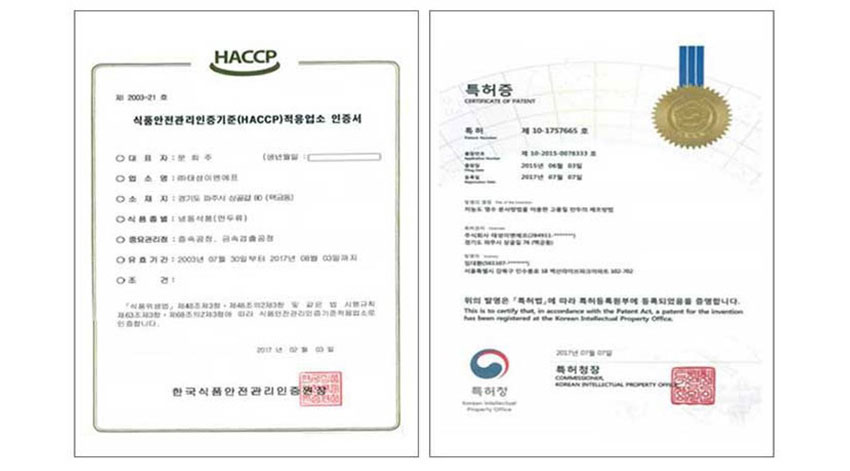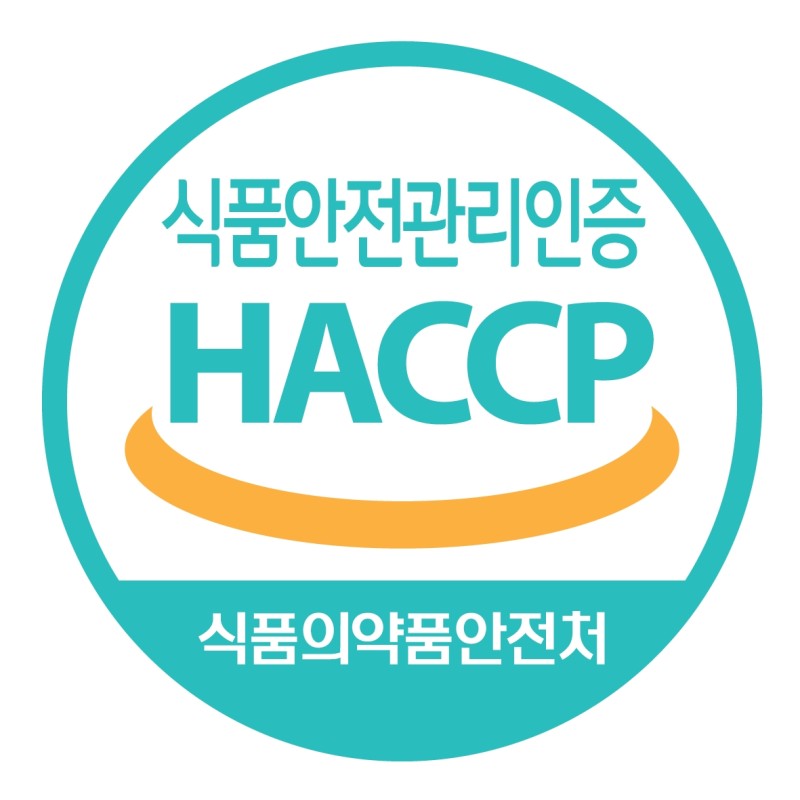 It has a three-story air purification system that considers the flow of air inside, state-of-the-art automation facilities, and its own 1000 pyeong freezer warehouse, so you can eat with confidence.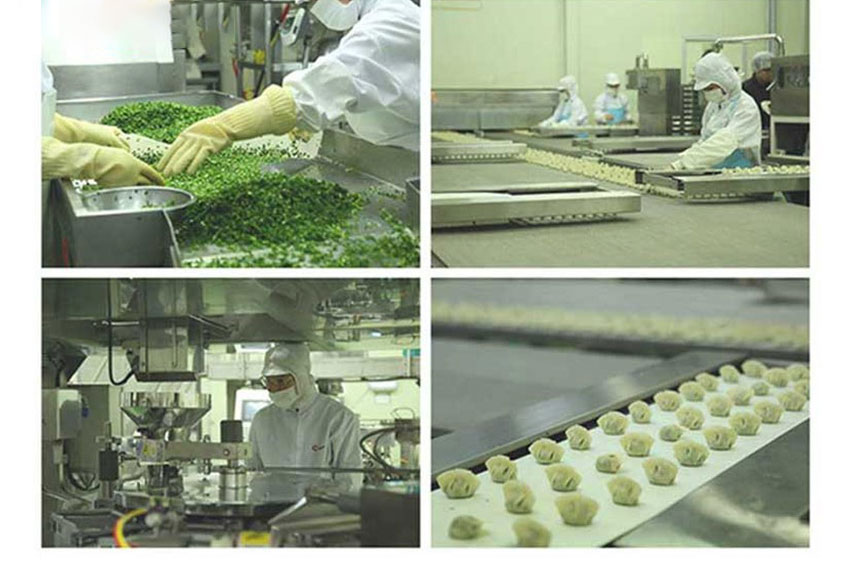 This is how it is shipped.
Wrap carefully, safely, without melting.