[Bebederm] Sensitive Care Baby Cream_Children, infants, fragile skin, sensitive skin, mild, high functionality, high moisture, nutrition cream_Made in Korea
USD $30.43
USD $34.78
-13%
House Brand available (OEM, ODM, OBM)
Dropshipping available
---
Seller information

베베덤/BEBEDERM
South Korea
Premium Partner
Product Description
[Bebederm] Sensitive Care Baby Cream

- Bebederm is a highly moisturizing nourishing cream that helps restore balance to sensitive baby's skin. It provides sufficient moisture to skin that lacks moisture to protect baby's skin.
- Based on the safety of vegetable raw materials and German dermatest, we analyze the causes of sensitive children's skin and propose a fundamental solution.
- Recommended for sensitive skin in areas with itching and redness due to dryness, skin irritation due to saliva, sweat, diapers, etc., and frequent friction on arms and legs.
- Obtained German Derma Test Excellent / Obtained Eve Vegan certification in France / Completed skin hypoallergenic test / EWG Green Grade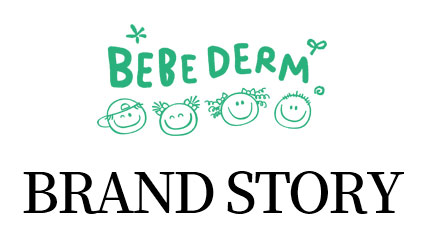 Bebederm is formulated for our child's sensitive and delicate skin.
Based on the safety of vegetable ingredients and German Dermatest
We analyze the causes of sensitive children's skin and propose a radical solution.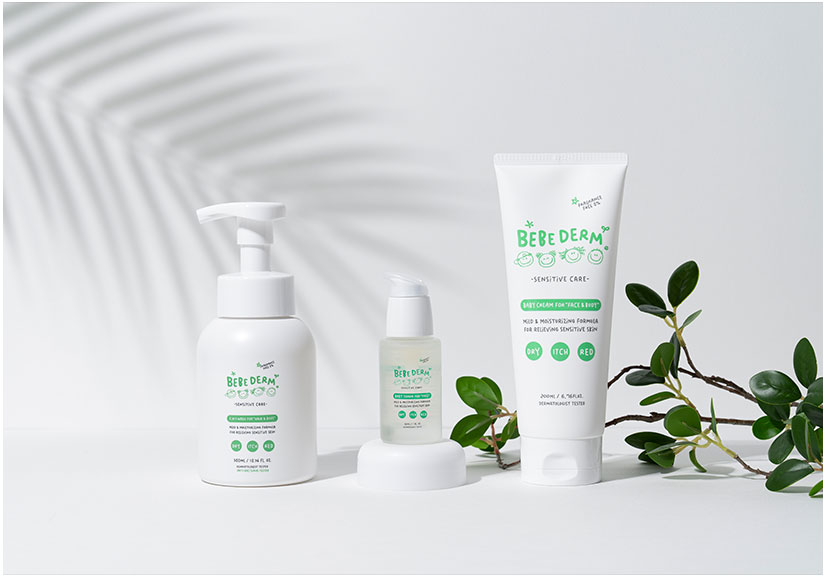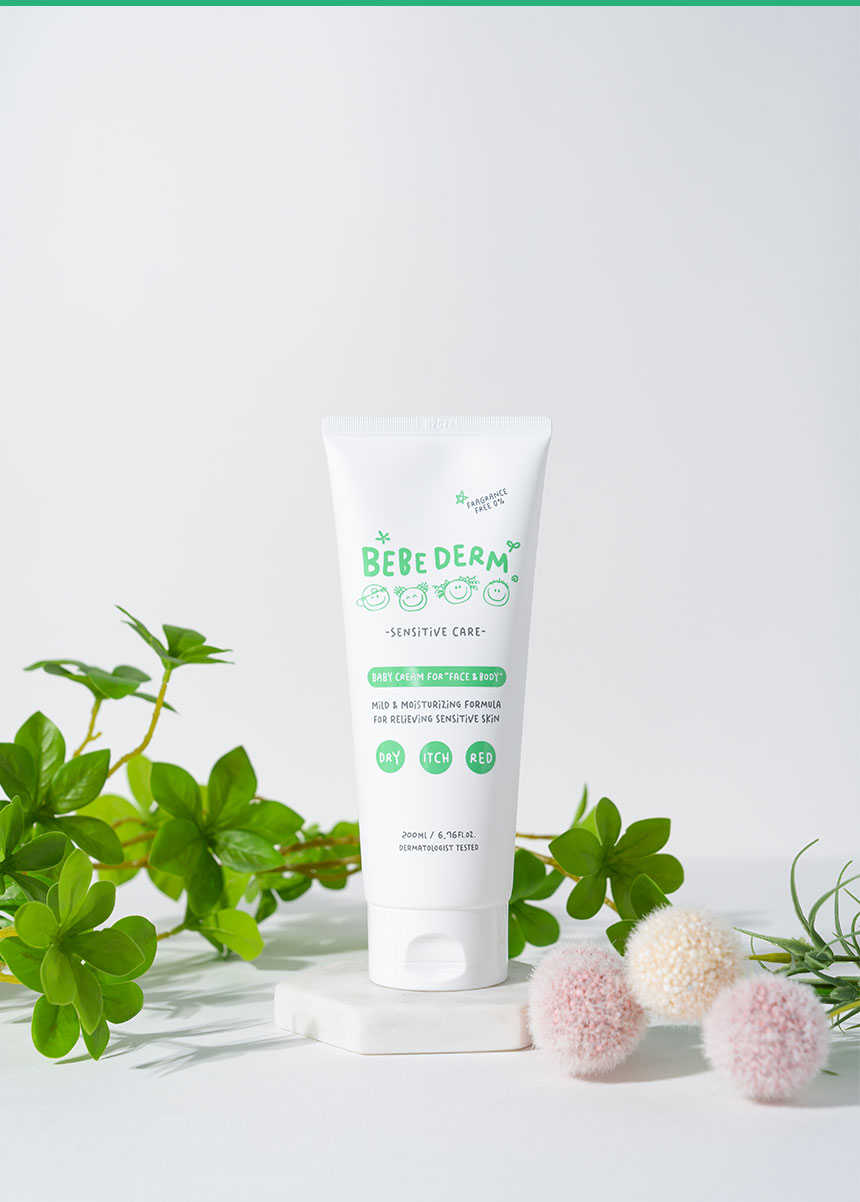 For sensitive baby skin
Mom's Right Choice
Sensitive Care Baby Cream
For sensitive baby skin, we carry out vegan derma formulas and strict quality control.

German Dermatest EXCELLENT
Obtained French Eve Vegan certification

Hypoallergenic skin tested

EWG Green Rating

NO allergenic fragrances

NO artificial colors

ISO 20716 Cosmetic Good Manufacturing Certification

CGMP certified manufacturing facility

Sensitive and fragile, I was always worried
My Child's Skin
Can't we protect them with peace of mind every day?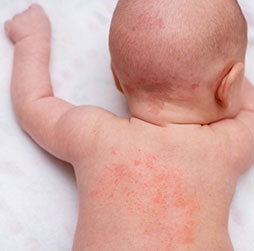 Itching and redness due to dryness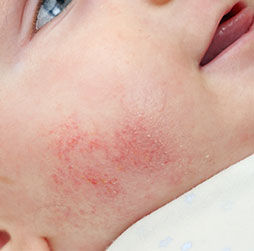 Skin irritation caused by saliva, sweat, diapers, etc.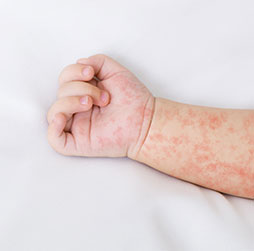 Sensitivity in areas with frequent friction of arms and legs

For our sensitive skin
Using proven raw materials
Hypoallergenic, highly functional prescription.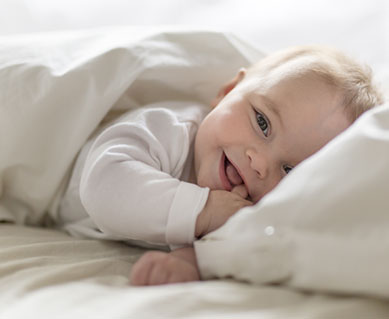 Safe Ingredients/Prescription
We use only proven ingredients and formulas to help your child's skin grow healthily.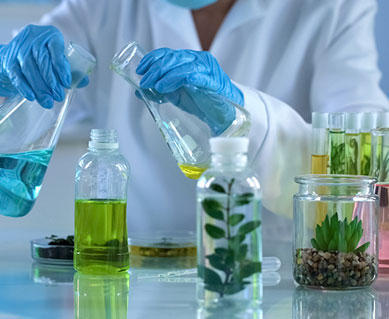 Dermatology Mechanisms
Bebederm's Vegan Derma Formula is prescribed by strictly selecting proven ingredients based on the principle of hypoallergenic and high functionality.

Helps restore balance to sensitive baby skin
Highly moisturizing nourishing cream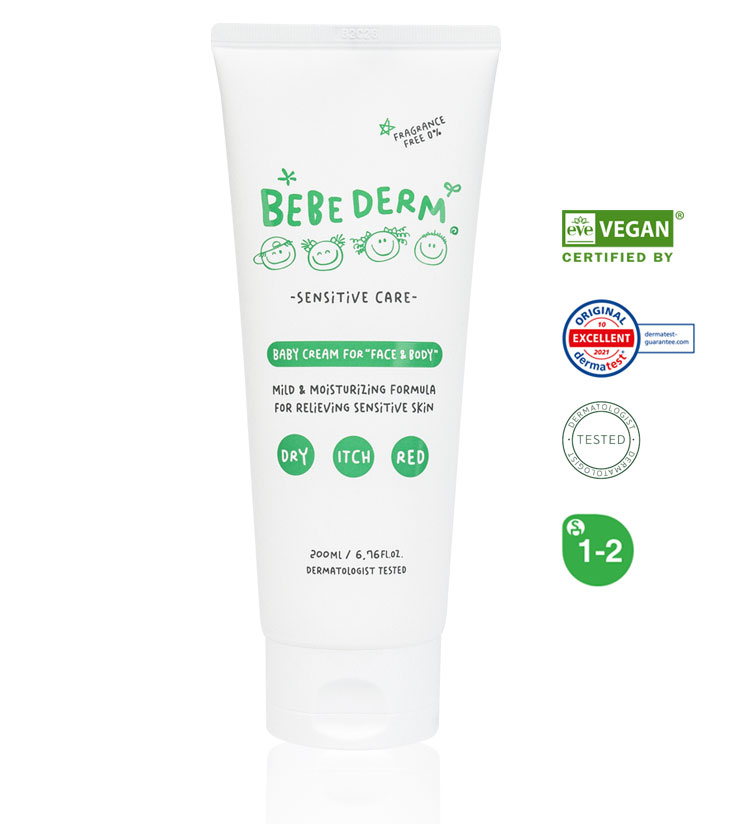 We used safe ingredients that have been verified as French Yves vegan.
With proven safety and efficacy nourishing moisturizing ingredients, it can be safely used on sensitive babies.

Official testing results have ensured safety.
The German Derma Test has completed the skin hypoallergenic test to ensure safety for our baby's sensitive skin.

No artificial colors were used.
It does not use pigments that can cause skin problems, so it can be used safely on baby's skin.

No allergenic fragrances are used.
It excludes allergenic fragrances according to EU and FDA standards, so it can be used safely on baby's skin.
Nurture it strong from the ground up,
Tight protection
Bebederm Derma Solution

Provide plenty of moisture deficiency
Sensitive and dry
Protects baby's skin.
It supplies panthenol, hyaluronic acid, and ceramides for sensitive and dry baby skin due to lack of moisture to maintain a healthy condition for sensitive baby skin.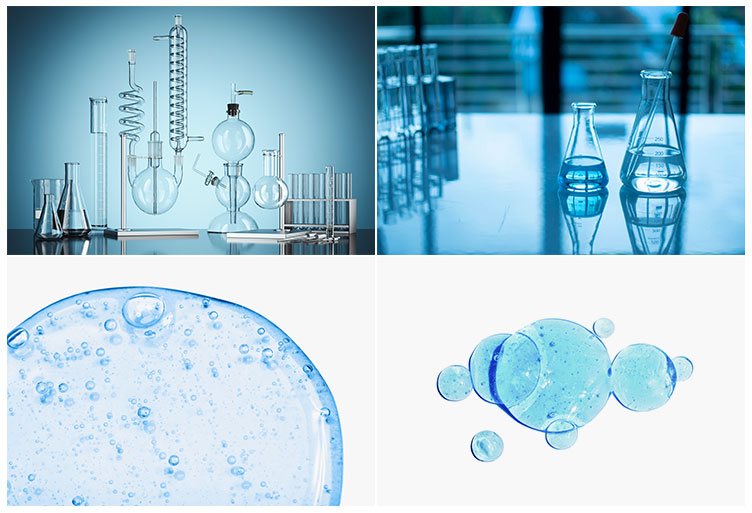 A baby's skin barrier is not fully formed as it is in adults. This causes skin sensitivity/dryness.
By supplying panthenol and hyaluronic acid, which are effective ingredients for hydration, it can help with external harmful substances and irritation.

Slightly acidic pH minimizes skin irritation
of soft baby skin
We protect the pH balance.
Bebederm's sensitive care line maintains the skin's pH balance with a slightly acidic effect similar to the pH of a baby's skin, protecting the skin from external stimuli and maintaining its natural healthy condition.
pH for healthy skin

Acidic
pH SPECTRUM
Alkaline
* A healthy skin surface is secreted by sweat and fat glands in the skin.
It forms a thin skin acid film with a pH of 4.5~6.5.

Why do you need to maintain a healthy skin pH?
It is very important to maintain the pH of the skin because the function of the skin's protective barrier cannot be maintained normally, which increases the possibility of troubles. In addition, when the skin is alkalized, the skin barrier is damaged, making it easier for foreign harmful substances to enter, making the skin rough and less flexible.

By replacing purified water with centella asiatica extract water
Sensitive baby's skin
Keeps skin balanced.
Bebederm's Sensitive Care line replaces purified water, which accounts for 70~90% of cosmetics, with centella asiatica extract water to protect the skin from various external stimuli and maintain the skin's natural healthy condition.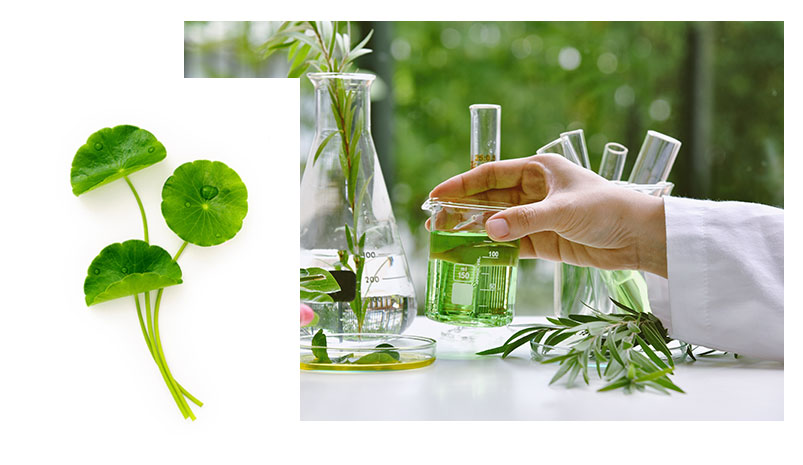 Ingredients that help the skin
Helps sensitive baby skin.
Bebederm's Sensitive Care line helps with prescribing Houttuynia cordata extract, madecassoside, and nodal grass extract (polygonum), which are known to be effective ingredients for healthy skin, for our child's sensitive skin due to external stimuli.

For our sensitive skin
Proven plant-derived ingredients are used.
Including USDA Organic Certified Ingredients and ECO CERT Certified Ingredients
Plant-derived ingredients are prescribed with confidence.

USDA Certified Organic Ingredients that have undergone the U.S. Department of Agriculture's rigorous organic certification process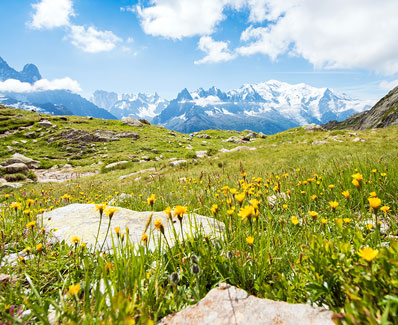 ECO CERT Certified Ingredients Certified by the French organic certification body Ecocert
Full Ingredient EWG GREEN Rating
Bebederm is formulated with only EWG GREEN-rated safe ingredients for safe use on sensitive baby skin.

What is an EWG rating?
It is a cosmetic ingredient class classified by the Environmental Working Group in the United States based on hazards. The safety of cosmetic ingredients is evaluated and a grade of 1~10 is given, and among the three grades, 'Green Grade' is the safest step.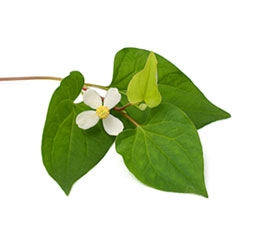 Houttuynia cordata extract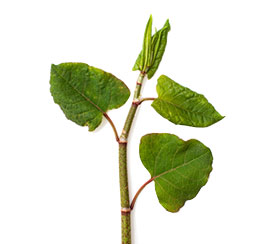 Madipul extract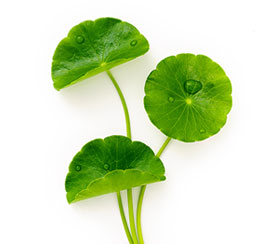 Madecassoside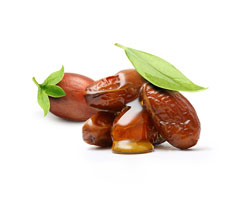 Jojoba Oil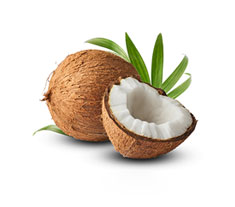 Coconut palm oil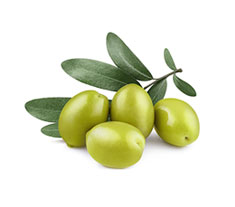 Olive oil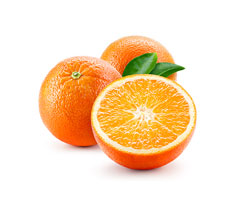 Orange water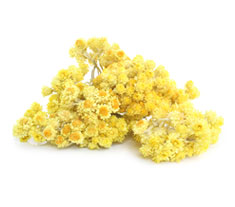 Aberlasting Flower Extract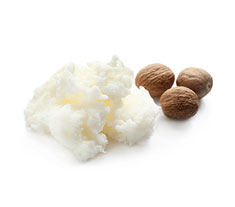 Shea butter

Obtained certification and tested by reputable domestic and foreign organizations
In order to ensure that you can use it with peace of mind for our precious baby, strict quality control has been carried out through various specialized organizations, including the world-renowned German Institute of Dermatology and the French Eve Vegan Association.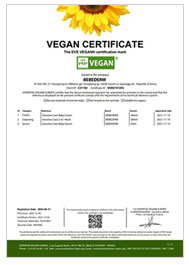 Obtained French Eve Vegan certification
The world-renowned French Eve Vegan was founded by the Vegan French Association and is more trusted and recognized through the most rigorous vegan certification and the only factory inspection process in the world.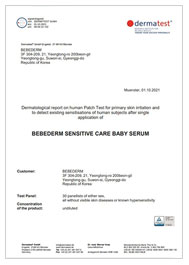 Dermatest in Germany Highest Rating
Founded in Germany in 1878, it is a globally recognized dermatological research institute that investigates and evaluates products used on the skin with scientific evaluation standards and strict procedures and has high reliability.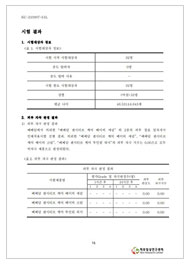 Hypoallergenic skin tested
Skin intelligence stability in vivo test completed. Skin irritation is judged to be 0.00%, so it can be used even for sensitive skin
- Test name: Human skin primary irritation test
- Testing site : KC Skin Clinical Research Center

Highly concentrated cream texture that absorbs quickly without stickiness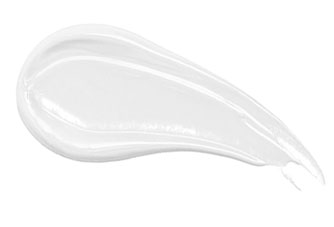 TEXTURE
It is soft and quickly absorbed without stickiness on the outside to keep it moisturized.
HOW TO USE
Dispense an appropriate amount into the palm of your hand and gently spread according to skin texture to absorb.
Product Information Notice
Product
Sensitive Care Baby Cream
Capacity and weight
200ml
Product Highlights
For all skin types
Manufacturers and distributors
Bebederm
Ingredients
Centella asiatica extract, butylene glycol, dipropylene glycol, glycerin, polyglyceryl-3 methyl glucose distearate, caprylic/capric triglyceride, cetyl ethylhexanoate, cetearyl alcohol, 1,2-hexanediol, panthenol, medicinal wool extract, C14-22 alcohol, nodhipulchu extract, secret dimethicone, hydroxyacetophenone, glyceryl stearate, glycereth-25 pca isostearate, carbomer, tromethamine, shea butter, ammonium acryloyldimeth tyl taurate/vp copolymer, C12-20 alkyl glucoside, water, ethylhexylglycerin, disodium edta, glucose, sodium hyaluronate, olive oil, madecassocide, orange water, jojoba seed oil, coconut palm oil, yellow chase weed extract, coco-caprylate/caprate, hydrogenated lecithin, cholesterol, ceramide NP, tocopherol
Precautions for use
1. When using cosmetics or after use, the area of use is red spots and swelling due to direct sunlight
Or, if you have abnormal symptoms or side effects such as itching, consult with a specialist.
2. Refrain from using on areas with wounds
3. Precautions for storage and handling
A) Keep out of reach of children
B) Keep out of direct sunlight