[BEAUUGREEN] Sunpro Outdoor Patch Golf Patch 4 Sheets_Ultraviolet rays, protection, mask, moisture soothing, skin tone improvement, moist skin, SPF+++_Made in Korea
USD $20.87
USD $26.61
-22%
Product Code:
BEAUUGREEN_11
House Brand available (OEM, ODM, OBM)
Dropshipping available
---
Seller information

beauugreen/뷰그린
South Korea
Premium Partner
Product Description
[BEAUUGREEN] sunpro outdoor patch golf patch 4 pieces

- SunPro Outdoor Patch provides excellent UV protection, blocking 89% of UV-A and 97.4% of UV-B. This corresponds to the cosmetic standard SPF 30, PA+++ or higher.
- Contains hydrogel ingredients to soothe moisture. It is fortified with 7 natural herbs to keep skin hydrated and soothing.
- SunPro Outdoor Patch adheres well to the skin and adheres well to curved skin. It uses sunscreen fabric to protect your skin.
- The product uses patented ingredients to prevent skin aging due to heat. It removes heat from ultraviolet rays, protects the skin and keeps it healthy.
- It uses patented ingredients that inhibit melanin production to help improve skin tone. Clinical trials have confirmed an excellent effect on improving skin tone and redness.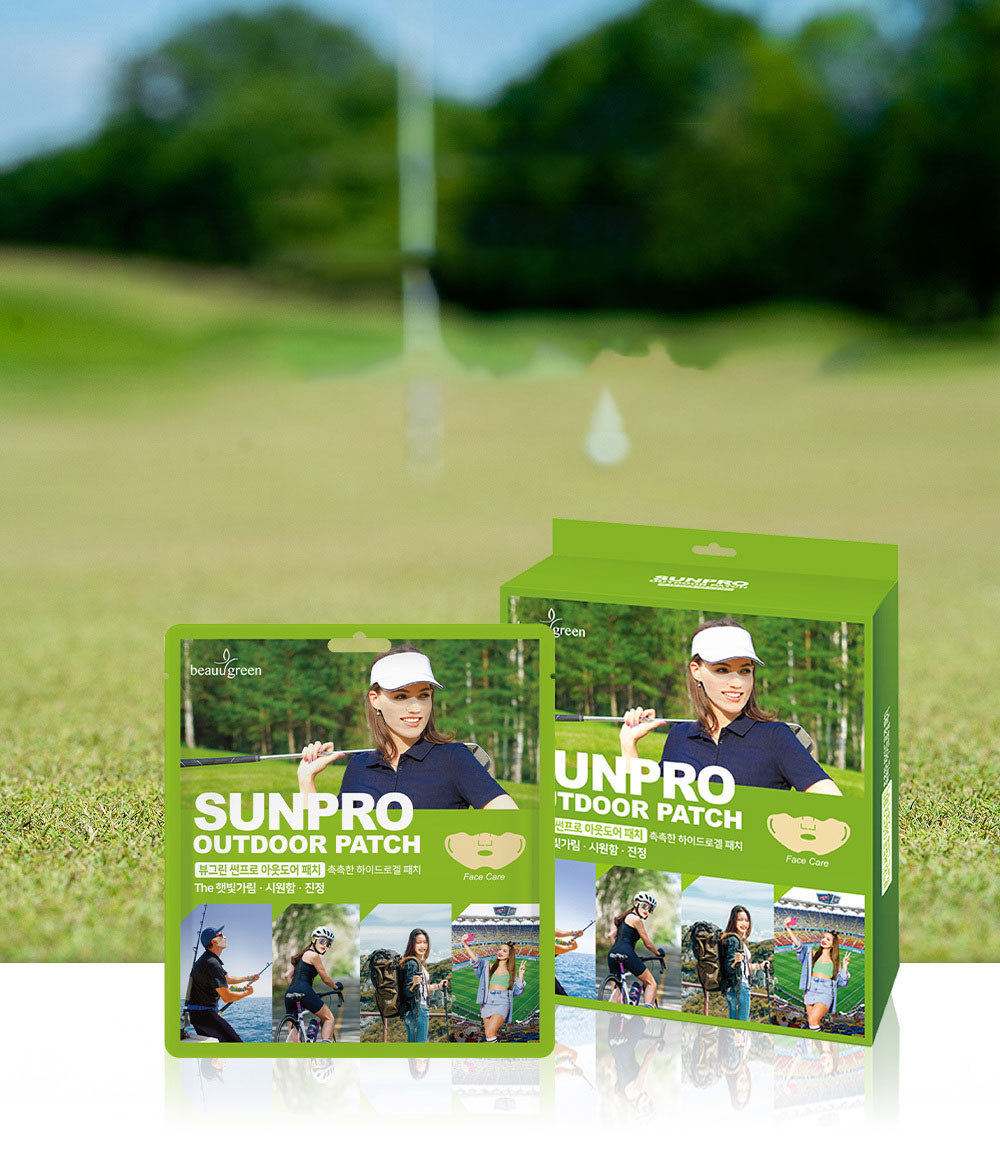 Sunlight is completely blocked! The inside is moist!
SunPro Outdoor Patch
UV protection, hydrogel, moisture soothing
What if you're worried about sensitive skin when you're outdoors? Concentration! Perfect protection from ultraviolet rays and burning heat sensations in the bright sun! Protect your skin with the SunPro Outdoor Patch!
SunPro Outdoor Patch Check point
UV-A 89% UV-B 97.4% protection (equivalent to SPF 30, PA+++ or higher index based on cosmetics)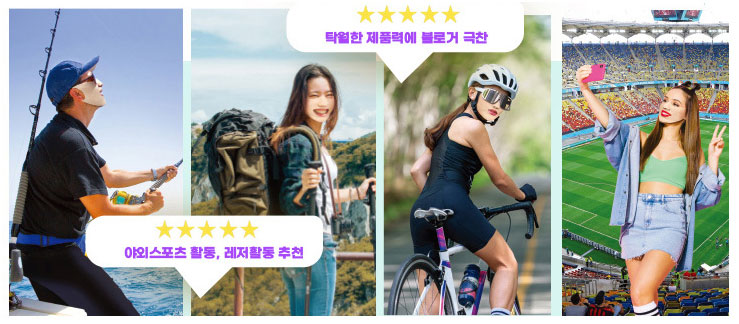 Moisture soothing
Contains hydrogel ingredients

UV protection
Use UV protection-tested fabrics

Cooling sensation
Use of patented raw materials to prevent heat aging

Clear skin
Use of melanin production inhibition degradation patented raw materials

Experience the amazing care effect of Sunpro!
Sunpro outdoor patch to "put on" and "easy" care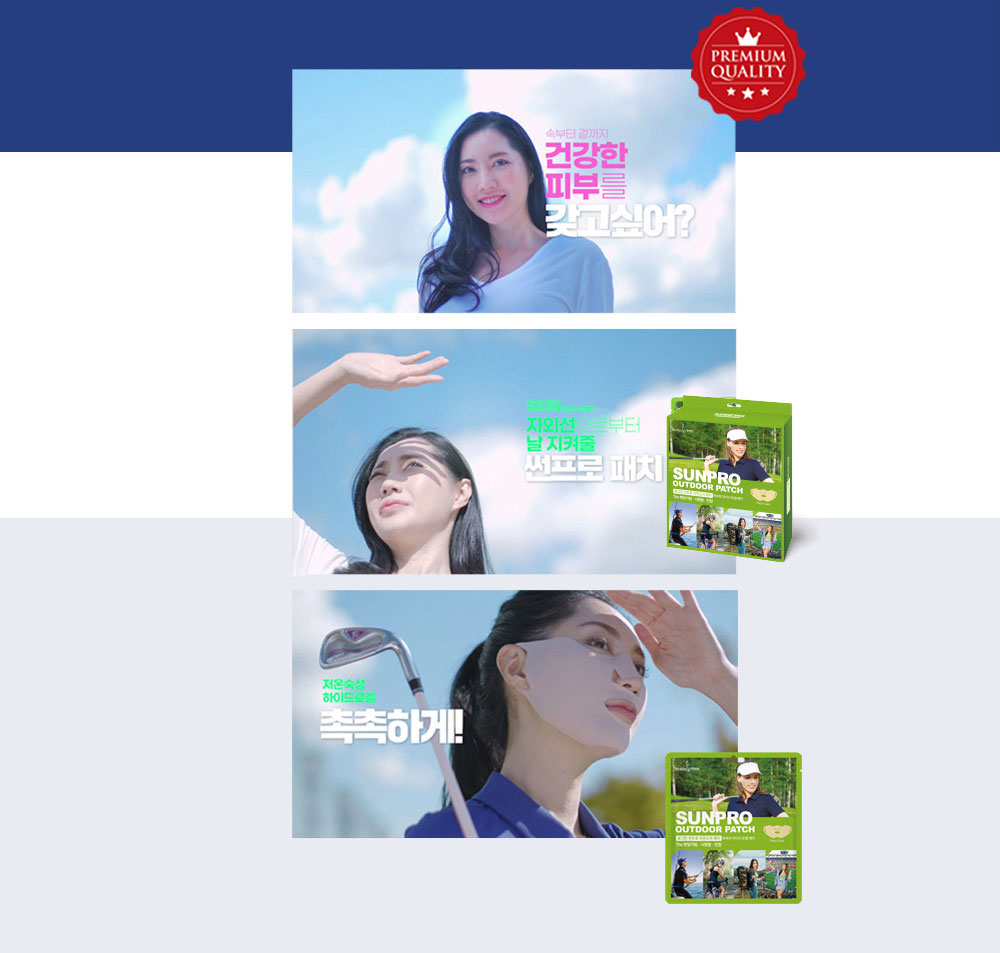 CHECK POINT 1
Use of moisture-soothing hydrogel patented raw materials
7 herb-fueled hydration-soothing hydrogels
7 natural herbs that moisturize and moisturize the skin to create healthy skin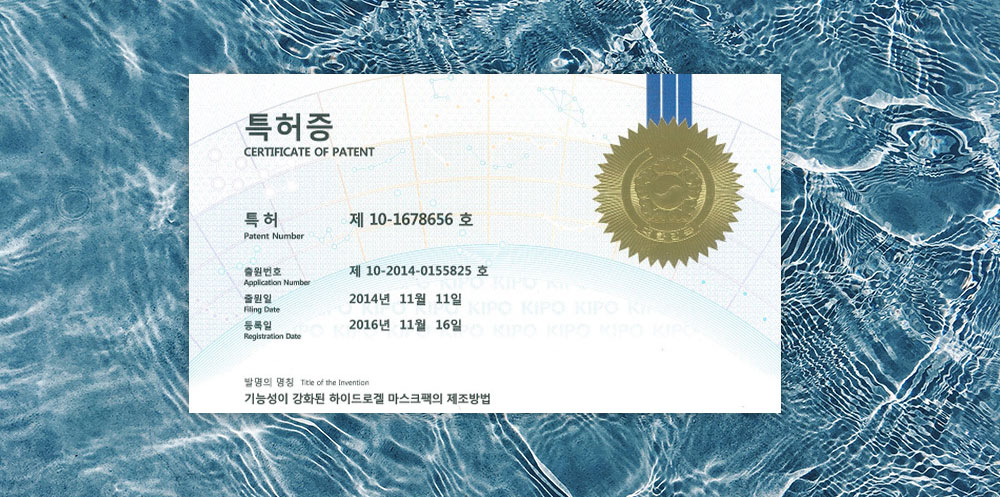 CHECK POINT 2
Maximizing the benefits of hydrogels
1. Intensive hydration and nutrition
2. Excellent adhesion, penetration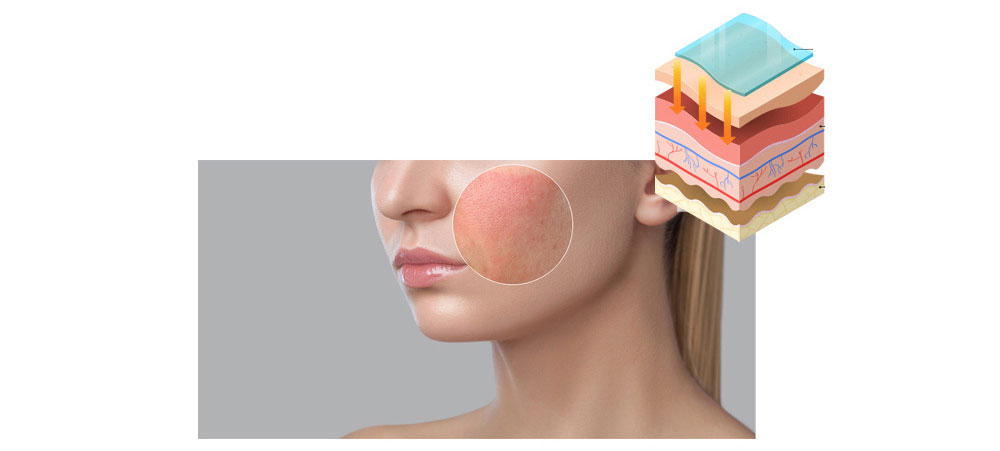 CHECK POINT 3
Ultraviolet (UV-A, UV-B) blocking fabric
1. Protect your skin with UV protection fabric
2. Excellent adhesion to curved skin

UV protection tested fabric
CHECK POINT 4
UV-B 97.4% UV-A 89% protection
(Equivalent to SPF 30, PA+++ or higher index based on cosmetics)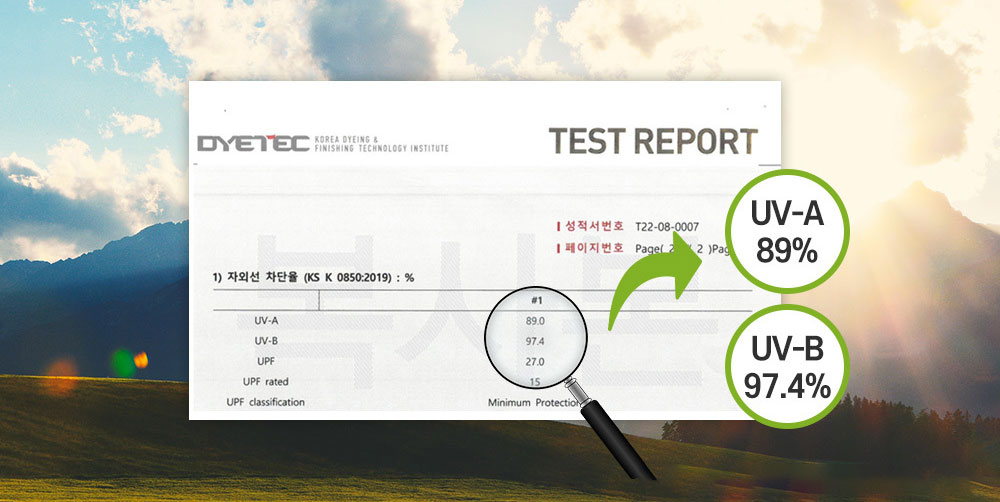 Results of finished product test results for quality control
CHECK POINT 5
Heat-induced skin aging prevention patent raw material
1. Prevention of heat aging caused by ultraviolet rays
2. Removes excess heat from the skin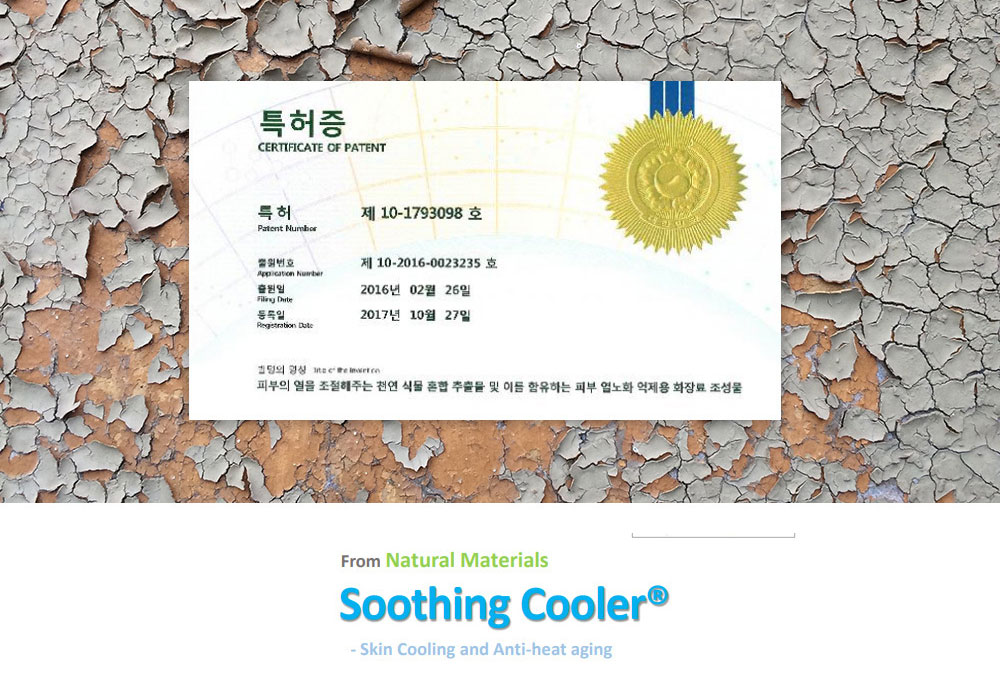 CHECK POINT 6
Patented raw material to inhibit melanin production for clear skin
Excellent use of raw materials to improve skin tone and redness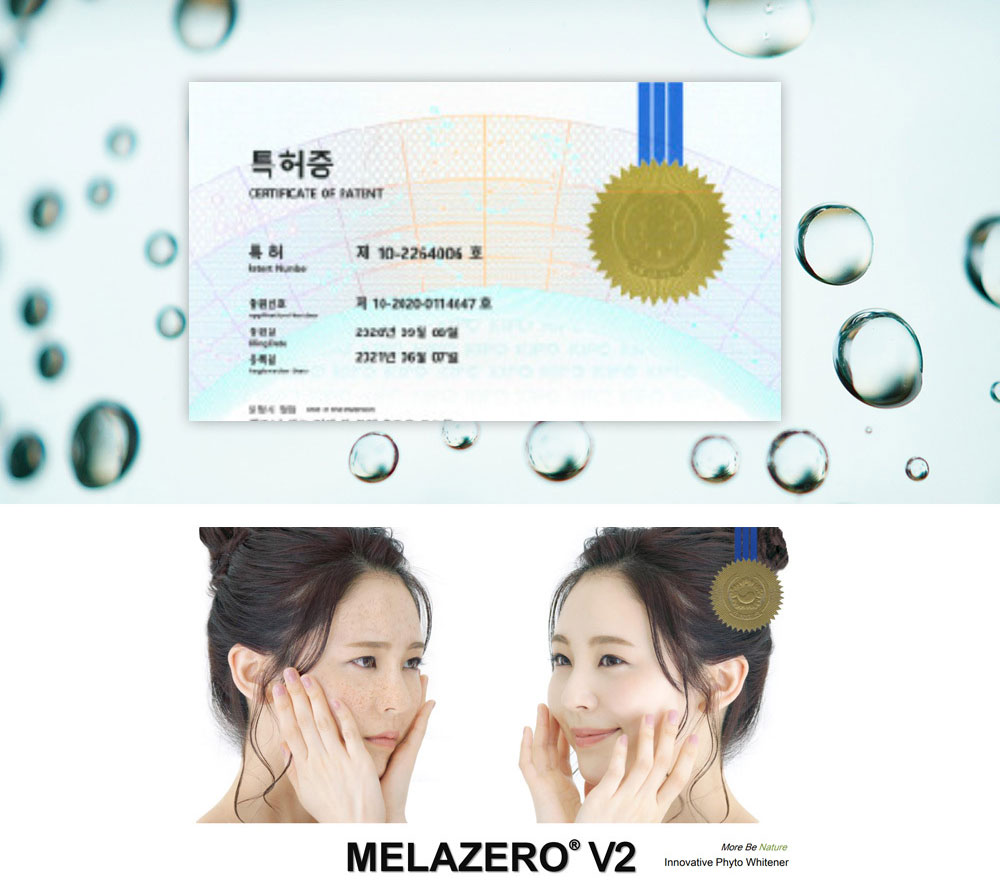 Clinical trials to improve skin tone

Pre-test
2 weeks after the test
4 weeks after the test
Specifications

| | |
| --- | --- |
| Product | SunPro Outdoor Patch- Ear Hanging Type |
| capacity | 20g/0.705ozx4ea |
| All Ingredients | Water, glycerin, gelatin, sodium polyacrylate, 1,2-hexanediol, pvp, niacinamide, caffeine, panthenol, tataric acid, polysorbate 80, propanediol, jojoba seed oil, aluminum glycinate, fragrance, disodium dithety, adenosine, menthol, loquat leaf extract, spearmint extract, centella asiatica extract, knotweed root extract, golden extract, green tea extract, Spanish licorice root extract, matricaria flower extract, rosemary leaf extract, butylene glycol |
| Manufacturer/Country of origin | Beauty Cosmetics/Korea |