[HAEMO] Tweak teaspoon & teafork 4P Set _ Reusable Stainless Steel Korean Chopstix Spoon Tableware Home, Kitchen or Restaurant,Made in korea,
Negotiable (specific conditions to required)
House Brand available (OEM, ODM, OBM)
Dropshipping available
---
Seller information

(주)해모 / HAEMO
South Korea
Premium Partner
Product Description
Matrilas : Stainless Steel 304. Color Ceramic
Korean Style : The soup spoon has a wide and round head, smooth edge without rough spots and will never cut your hands and mouth. The chopsticks reusable have lightweight & non-slip design, let you pick up more easily, more comfortable; Heat resistant and easy to grip.
Healthy Metal Chopsticks : Unlike the traditional wooden/bamboo chopsticks, the 304 stainless steel chopsticks own mirror shiny surface and sturdy construction so they won't hide the dirt and get moldy. The metal chopsticks are healthier than others.
Dishwasher Safe & Easy to Clean : Just like the other metal spoons and forks, our stainless steel chopsticks are dishwasher safe, easy to clean and no special maintenance required. Metal chopsticks won't damage during use or cleaning, and they can stand all the temperature torment when cooking, clearing, and normal using.

Tweak teaspoon tea pork
4P Set
HAEMO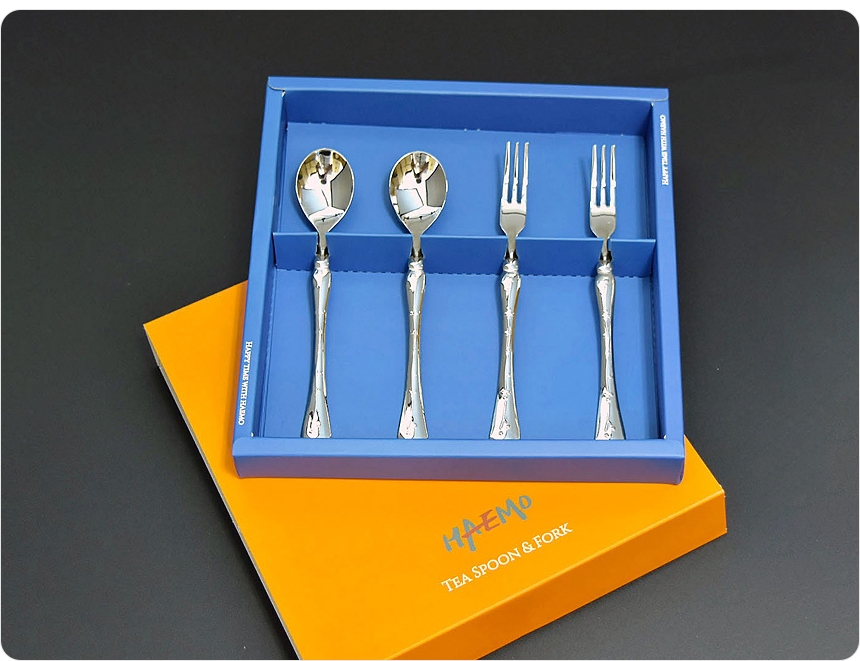 Top grade stainless steel
It is hygienic with the use of the finest stainless steel without seams.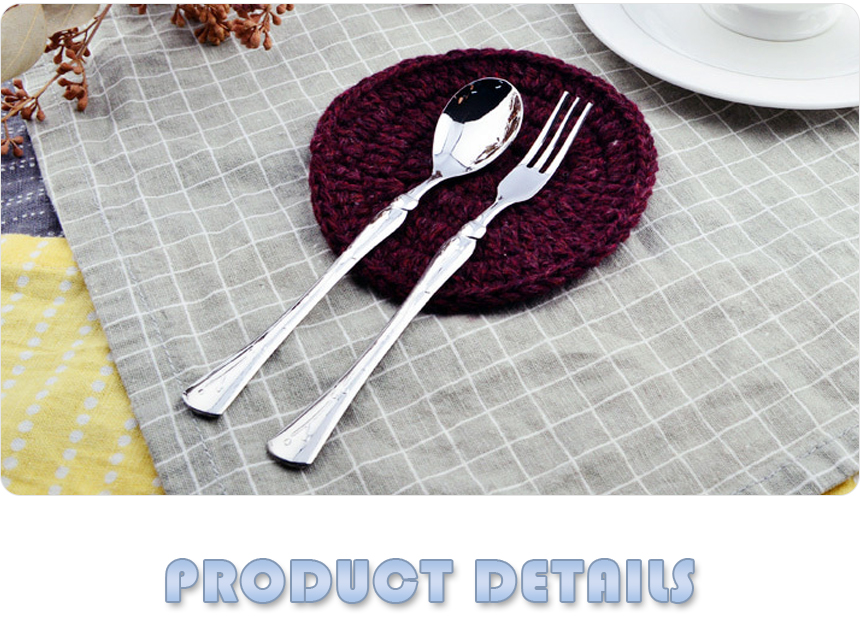 It is the most popular product for home use, and it uses stainless steel to maintain a subtle and luxurious luster for a long time.
1.Stainless steel is a raw material used in tableware, which is durable and does not rust, so it can be used hygienically.
2.High temperature resistant material, suitable for use in dishwashers.
3.Due to the nature of the material, harmful substances such as environmental hormones are not released even when washed at high temperature.
4.The abrasive processing of the cutting part is neatly processed, so you can feel the soft touch.
5.Made of ALL stainless steel, it is seamless, easy to clean and hygienic to use.
It is not a low-end foreign-made product using raw materials of unknown origin! Manufactured domestically using domestic raw materials

Depending on monitor resolution, brightness, and computer specifications, there may be slight color differences.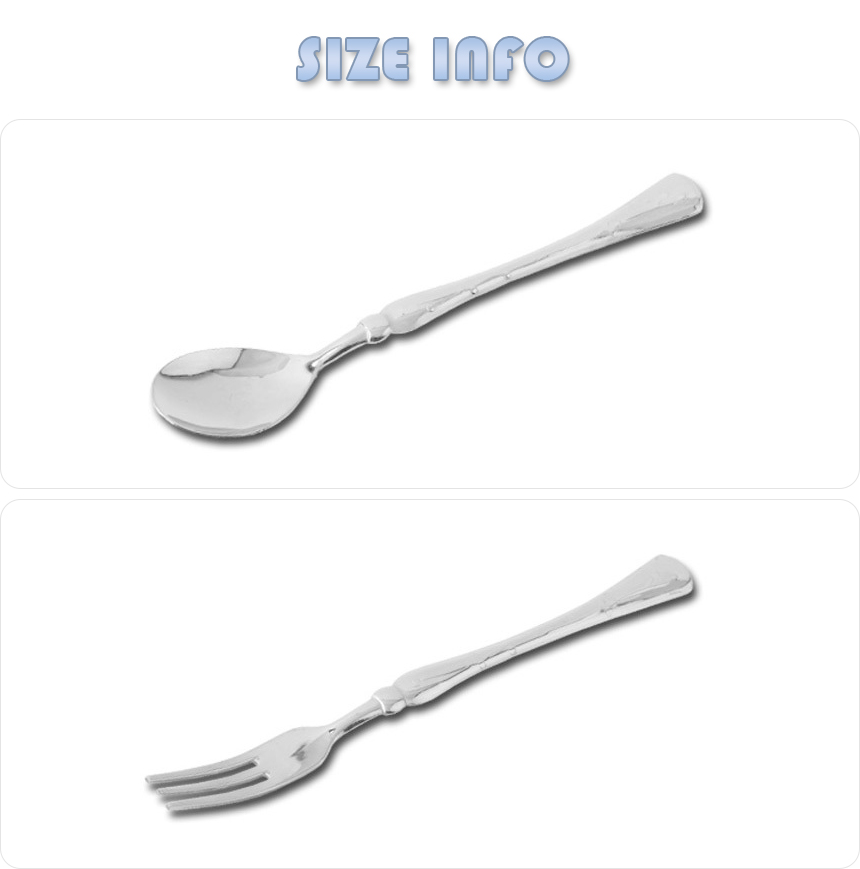 Specifications
Product
Tsp teaspoon Tea Pork 6P Set
material
Stainless Steel
size
Teaspoon 26mm x 134mm, Tee Spoke 12mm x 138mm
weight
teaspoon 12.3g, Tea pork 10.9g
Stainless Steel Products
Cleaning before use

Repeat a few times with cooking oil or oil until no black grime comes out.
Sprinkle with baking soda and wipe with a soft scouring pad.
Place vinegar in diluted boiling water for sterilization and sterilization.
Finally, rinse after washing with dish soap.
Precautions for use
- 27 kinds of stainless steel (304) As the highest grade raw material used in tableware, it is durable and does not rust easily, so it can be used hygienically.
- High temperature resistant material, suitable for dishwasher use.
- Even when washing at high temperatures, harmful substances such as environmental hormones are not released.
- There may be some scratches in the production process by hand, which is not defective.
- Due to the nature of the product, it cannot be returned or exchanged under any circumstances after use, so be sure to check the product status when receiving the product, and if there is anything wrong with the product, please exchange and return it.
- Products damaged due to the user's carelessness will not be returned.
- Before use, add vinegar or baking soda to boiling water and boil dishes before using.
- Do not use for purposes other than the intended purpose of the product.
- Do not apply excessive shock or excessive pressure that may cause the product to deform.
- Use a soft cloth or sponge that does not damage the surface of the product when cleaning.
- After washing, remove water thoroughly and store in a well-ventilated place.
- Due to its high thermal conductivity, be careful of burns when using it near fire.
- Never put it in a hot air balloon such as a microwave, oven, etc. and never use it.
- Do not use in direct contact with fire.