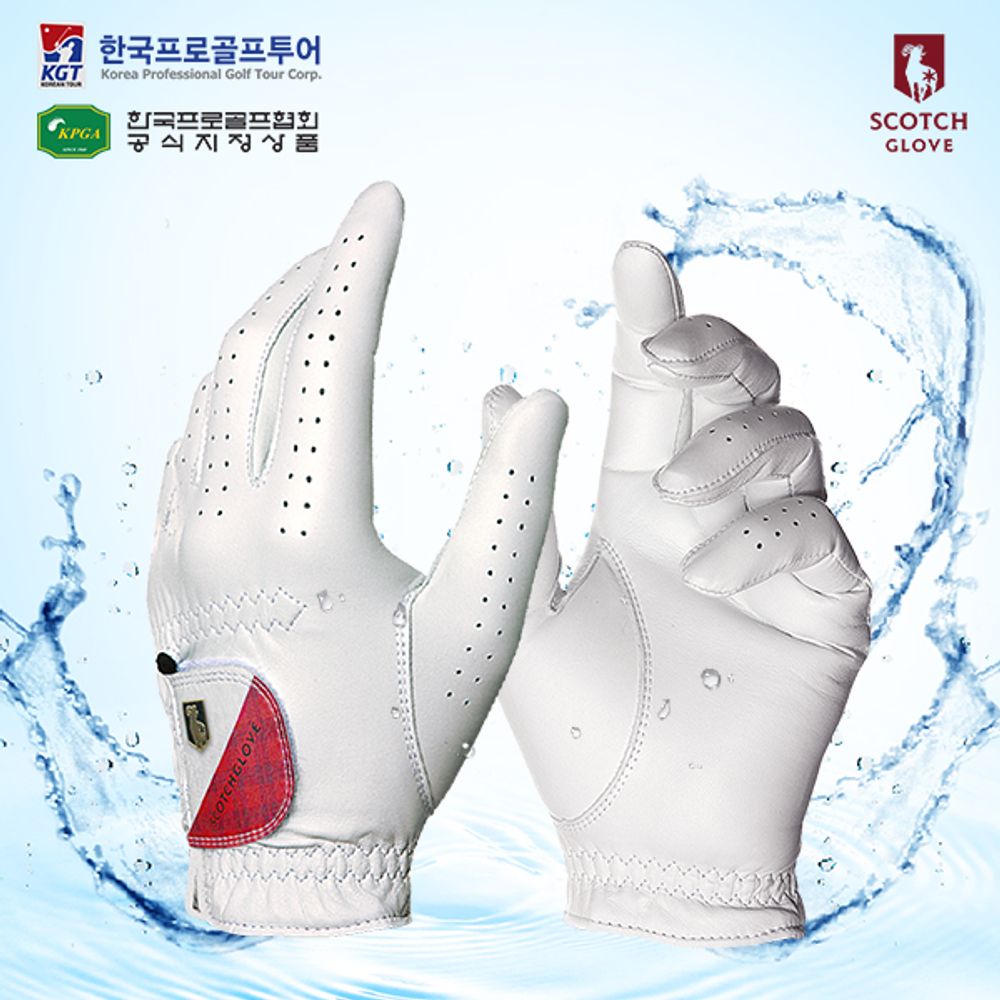 [BY_Glove] SCGL01_KPGA Official_Scotch Tech Glove Natural Sheepskin Breathable Golf Glove, Women's Left Hand Golf Glove
Negotiable (specific conditions to required)
House Brand available (OEM, ODM, OBM)
Dropshipping available
---
Seller information

범양글러브
South Korea
Premium Partner
Product Description
The Korea Professional Golf Association was founded in 1968
Korea's first golf association
Korea Professional Golf Tour
Specialized company to operate and manage
Korea Professional Golf and Scotch Glove
Scotch gloves are KPGA and KGT official products and are accompanied by the growth of Korea Professional Golf.
Hello. Kwangsoo Choi is a pro.
Golf gloves play a very important role in the game of golf.
Staying with me at every key moment were the Scotch gloves of the Bumyang Gloves. Played with Scotch gloves for a long time. We have achieved great results every time.
Scotch gloves are the best gloves that I have used. I highly recommend Scotch gloves.
Scotch gloves and scotch guards
Conventional parchment golf gloves foam due to chemicals when exposed to moisture.

These bubbles not only damage the skin of the gloved hand but also cause the gloves to lose effectiveness when swinging, causing poor performance.
The technique of scotch gloves is different!
The Scotch Gloves were created using the Scotch Guard method, a fouling process made of fluorine and carbon compounds developed by 3M, a global company, to prevent contamination caused by water or oil.
Scotch gloves are different from traditional sheepskin gloves.
- Prevents bubbles caused by chemicals to protect the skin
- Prevents hardening of leather due to sweat to maintain a soft grip and lasts longer than other sheepskin gloves
- Prevents slippage of parchment gloves in rainy weather to ensure comfortable rounding regardless of the weather
Scotch gloves are great for these people.
- Golfers who want to feel sensitive hand sensation
- Golfers with sweaty hands
-Golfers who want to play rounds of golf in any weather.
Scotch Guard Certificate
3M Certificate of Authenticity, Scotch Guard Performance Certificate,
Scotch Guard License Certificate, Scotch Glove Patent Registration Certificate
British Classic Design Scotch Gloves
The Scotch gloves are based on the classic British design and come in a variety of colours.
Women's gloves are available in white, yellow, blossom, and blue, while men's gloves are available in white lavender, and orange.
The lamb ski used in the Scotch gloves is lambskin less than 6 months old, with thin and small pores that are soft to the touch.
Since production is limited, it is a high-end product with high quality and strong scarcity.
INFORMATION

| | | | |
| --- | --- | --- | --- |
| Product Name | Scotch Gloves Natural Parchment Golf Gloves | Item number | SCGL01 |
| material | Scotch Guard Antifouling Natural Sheepskin | Color | White, Blue, Yellow, Blossom |
| Origin | Indonesia | dimension | 18, 19, 20, 21 |
| Manufacturer | Bumyang Glove | configuration | 1 set of both hands or 1 set of left hand |
Meets function and design at once
Wrist Velcro
Wide square-shaped Velcro wraps around the back of the hand and secures it for a stable swing.
Improved comfort
Punching hole
Punching holes on and between fingers for longer-lasting comfort
Punching holes increase the elasticity of gloves for smooth movement
Perfect fit between hands and gloves
Elastic Banding
Zigzag treatment of Elastic banding increases the adhesion between gloves and hands so the glove is firmly attached to your hand.
Breathing gloves
Air Hole
Air circulation between fingers enables longer-lasting comfort Airhole stitch finish enhances durability and enables comfortable movement
Lightness in the hands, scotch gloves
Scotch gloves use high-quality lambskin to keep pores thin and light. Because it is a light sheepskin glove, you can feel the slight changes in the grip as if you were not wearing it.
Other Sheepskin Gloves A (18.6g)
Other Sheepskin Gloves B (19.8g)
Water and sweat-resistant Scotch gloves
The Scotch gloves use the patented Scotch Guard method, so they are water resistant and do not tarnish or harden like other sheepskin golf gloves when they come into contact with water.
Do not wash by hand, do not dry, do not dry clothes, do not dehydrate, do not use bleach, do not use ironing
There may be errors depending on how the product is measured, and there may be some color differences depending on the monitor specifications.
Leather material
Leather products are non-washable.
To remove contamination, use a professional detergent and rub it lightly on a clean cloth.
Store in a windy place with low temperatures, and humidity.
Fabric material
Fabric products are washable products.
Use a mild detergent in lukewarm water and gently hand wash and air dry in a shady and airy place with low temperature and humidity.
Do not use chlorine-based bleach.
As a company that has passed the quality assurance test by the national accredited institution Korea Construction and Living Environment Testing Institute', it is a product that has passed through performance evaluation and stability evaluation.
This product has been verified for stability through testing by KATRI Korea Apparel Testing and Research Institute, and it is a product that has received KC certification and complies with the Electrical Appliances and Household Products Safety Management Act.
Bumyang Glove is the only total glove company in Korea that has dealt exclusively with gloves since its foundation in 1987 as a specialized development and distribution company in Korea.