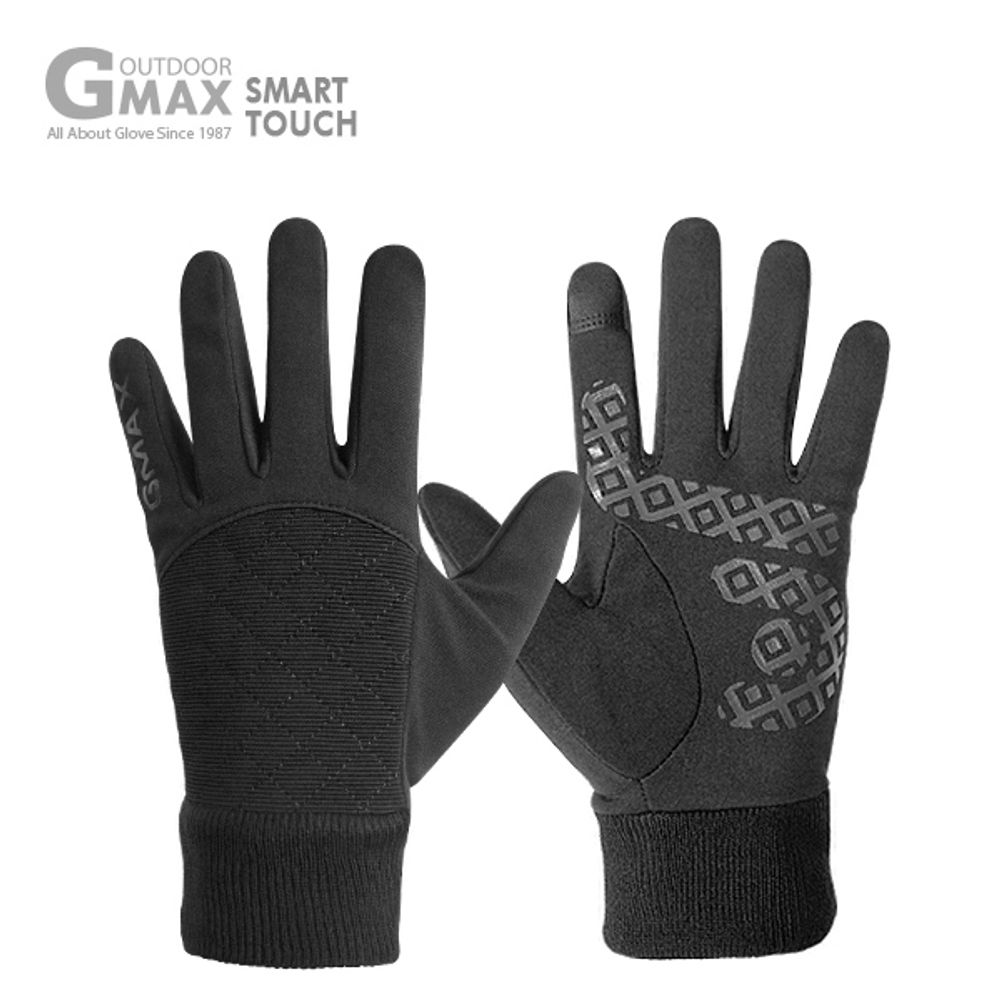 [BY_Glove] GMS10071 G-Max New Quilting Smart Winter Gloves, Power Stretch Raised Fabric, Silicone Coating
Negotiable (specific conditions to required)
House Brand available (OEM, ODM, OBM)
Dropshipping available
---
Seller information

범양글러브
South Korea
Premium Partner
Product Description
GMS10071 Gmax New Qualifying Smart Cold Gloves
Gmax New Quilting Smart Touch Winter Gloves with excellent functionality and heat retention. Using functional power stretch brushed fabric, which is used to make high-end sports apparel for cold weather, the soft brushes form a warm layer of air to block the cold wind from the outside to keep your hands warm even during long outdoor activities.
Sponge quilting is placed on high-quality ribbed spans to improve cold protection, and the palm surface is coated with high-quality original silicone to prevent slipping for enhanced grip for safer activities.
The knit shimori on the wrist warmly wraps around the wrist to prevent cold wind from entering and is easy to put on and take off.
In addition to various sports activities such as hiking, mountaineering, and cycling, it can be worn comfortably with excellent heat retention during outdoor work and activities during winter. The conductive fabric of the index finger With the Smart Touch function, you can use smart devices such as smartphones and smart pads while wearing gloves.
INFORMATION

| | | | |
| --- | --- | --- | --- |
| Product Name | Gmax New Qualifying Smart Cold Gloves | Item number | GMS10071 |
| material | Power stretch, ribbed span quilting, sponge, conductive fabric, knitted, silicone | Color | Black |
| Origin | Indonesia | dimension | S, M, L |
| Manufacturer | Bumyang Glove | configuration | 1 set of both hands |
Powerstretch brushed fabric keeps you warm and cold
High-quality ribbed span sponge quilting enhances heat retention
Original silicone coating enhances anti-slip grip
High-quality conductive fabric makes smart devices more convenient to use
Do not dry, do not dry dryer, do not dehydrate, do not use bleach, do not use ironing
There may be errors depending on how the product is measured and some color differences depending on the monitor specifications.
Leather material
Leather products are non-washable.
To remove contamination, use a professional detergent and rub it lightly on a clean cloth.
Store in a windy place with low temperatures, and humidity.
Fabric material
Fabric products are washable products.
Use a mild detergent in lukewarm water and gently hand wash and air dry in a shady and airy place with low temperature and humidity.
Do not use chlorine-based bleach.
As a company that has passed the quality assurance test by the national accredited institution 'Korea Construction and Living Environment Testing Institute', it is a product that has passed through performance evaluation and stability evaluation.
This product has been verified for stability through testing by KATRI Korea Apparel Testing and Research Institute, and it is a product that has received KC certification and complies with the Electrical Appliances and Household Products Safety Management Act.
Bumyang Glove is a specialized development and distribution company for gloves and is the only total glove company in Korea that has dealt only with gloves since its foundation in 1987.