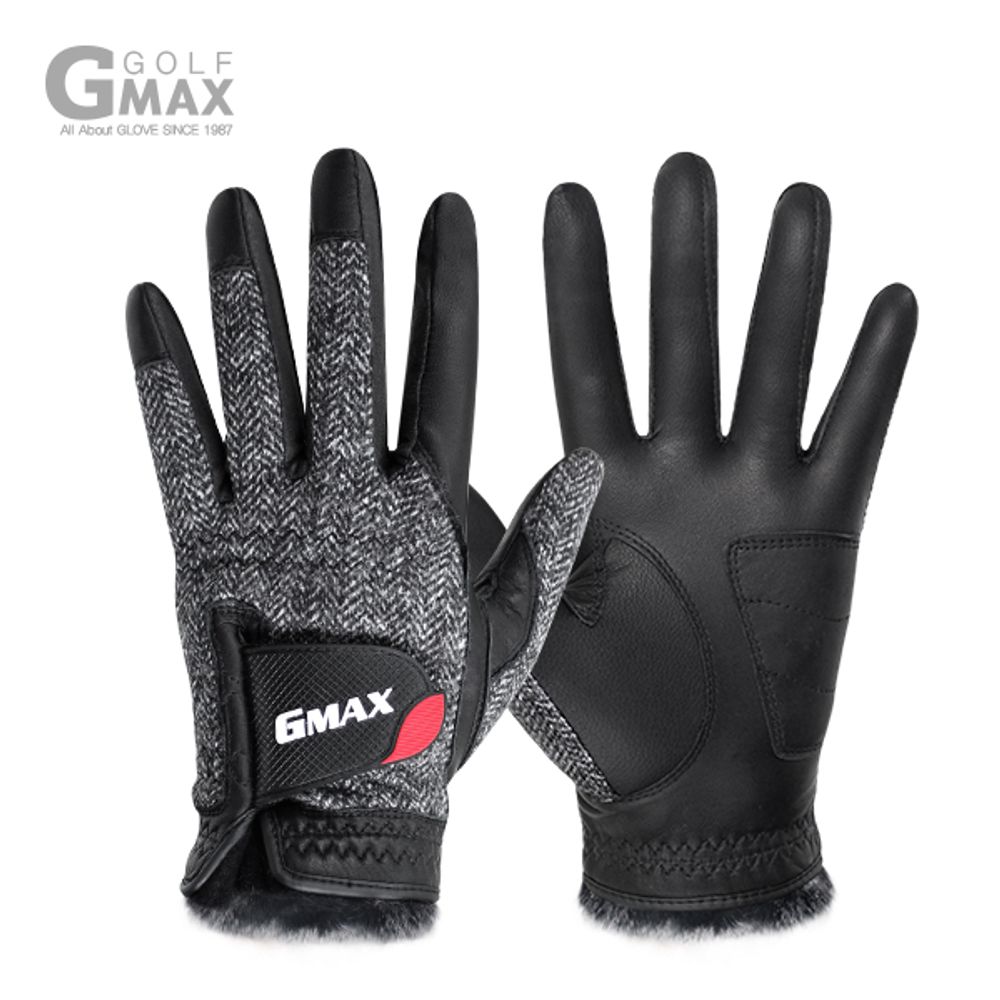 [BY_Glove] GMG31030_KPGA Official_Gmax Winter Sheepskin Golf Gloves Men's Two Hands, Top Quality Faux Fur
Negotiable (specific conditions to required)
House Brand available (OEM, ODM, OBM)
Dropshipping available
---
Seller information

범양글러브
South Korea
Premium Partner
Product Description
USD $26.09->
$22.61
(Save $3.48, 13% OFF)
GMG31030 Gmax Winter Sheepskin Golf Gloves Men's Both Hands
GMAX Winter Sheepskin Golf Gloves are high-quality professional cold protection golf gloves using natural sheepskin and functional brushed knit fabric.
The knitted material on the back of the hand keeps you warm, and soft and has an excellent grip characteristic of sheepskin.
The wide Velcro on the wrist provides a more secure fit and allows for a comfortable and stable swing.
The ergonomic incision provides both mobility and comfort.
A natural sheepskin patch is applied to high-friction areas to increase the durability of gloves and protect hands from friction. The finest microfiber faux fur in high-end garments gently wraps around the wrist for maximum warmth.
INFORMATION

| | | | |
| --- | --- | --- | --- |
| Product Name | Gmax Winter Sheepskin Golf Gloves Men's Both Hands | Item number | GMG31030 |
| material | Natural sheepskin, faux fur, knitted, PU | Color | Black |
| Origin | Indonesia | dimension | 22, 23, 24, 25 |
| Manufacturer | Bumyang Glove | configuration | 1 set of both hands |
Use of functional brushed knit fabric to keep warm for a long time
A windproof patch was applied on the Velcro opening side to keep warm
Natural sheepskin patch for durability and protection of hands from friction
The finest faux fur gently wraps around the wrist for maximum warmth
Do not dry, do not dry dryer, do not dehydrate, do not use bleach, do not use ironing
There may be errors depending on how the product is measured and some color differences depending on the monitor specifications.
Leather material
Leather products are non-washable.
To remove contamination, use a professional detergent and rub it lightly on a clean cloth.
Store in a windy place with low temperatures, and humidity.
Fabric material
Fabric products are washable products.
Use a mild detergent in lukewarm water and gently hand wash and air dry in a shady and airy place with low temperature and humidity.
Do not use chlorine-based bleach.
As a company that has passed the quality assurance test by the national accredited institution 'Korea Construction and Living Environment Testing Institute', it is a product that has passed through performance evaluation and stability evaluation.
This product has been verified for stability through testing by KATRI Korea Apparel Testing and Research Institute, and it is a product that has received KC certification and complies with the Electrical Appliances and Household Products Safety Management Act.
Bumyang Glove is a specialized development and distribution company for gloves and is the only total glove company in Korea that has dealt only with gloves since its foundation in 1987.