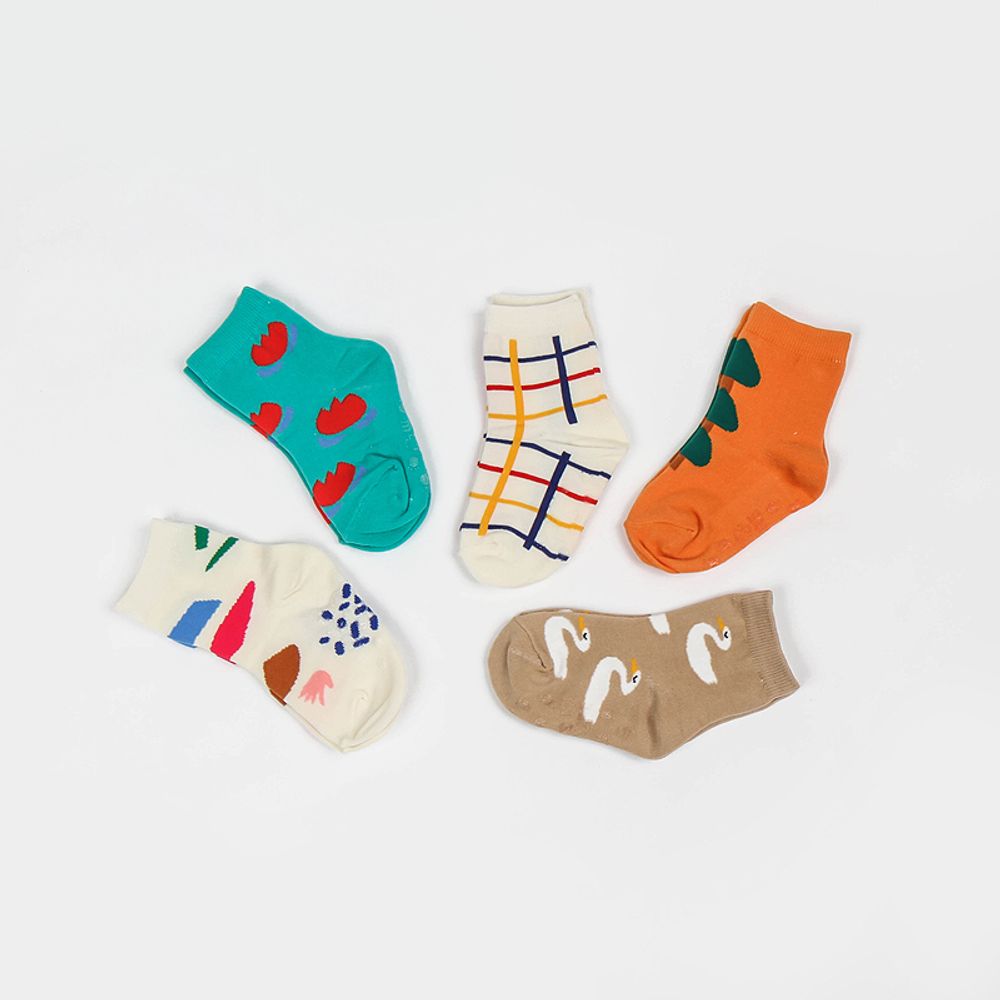 [BABYBLEE] F22208 Alok bob 5 Set _ Socks, Children Socks, Infant Socks _ Made in KOREA
USD $13.82
USD $19.13
-28%
Negotiable (specific conditions to required)
House Brand available (OEM, ODM, OBM)
Dropshipping available
---
Seller information

베이비블리/BabyBlee
South Korea
Premium Partner
Product Description
[BABYBLEE] F22205 Alok bob 5 Set
-It is a sock set consisting of a variety of colors and patterns.
Unique shape, colorful,
The color tone is refreshing and strong tulips,
Check the cool blue tone,
It's a tree with Nordic sensibility.
Cute point duck,
There are 5 different shapes and different colors.
It's a basic length that goes up to the ankles, and it's anti-slip up to number two.
I made sure to wear the baby size safely by silicone treatment.
It's elastic and soft cotton yarn that fits well.
It holds it well without falling down.
Made in KOREA, Designed by BABYBLEE
| SIZE |
No. 2 - A. Foot length 12-14cm
No. 3 - A. Foot length 14-16cm
No. 4-A. Foot length 16-18cm
No. 5 - A. Foot length 18-20 cm
No.6 - A. Foot length 20-22cm
Depending on how you measure it, there may be an error of 1 to 2 cm.
The company is not responsible for the shipping cost incurred by the return of the product due to the size error.
| RECOMMENDED AGE |
2 -age 3-4Y
3 -age 5-6Y
4 -age 7~8Y
5 -age 9-10Y
6 -age 11-13Y
| PRODUCT INFO |
COLOR: 5 SET (Color, tulip, check, wood, duck)
OTHER: Country of Manufacture - MADE IN KOREA
FABRIC : Cotton 85%, Polyurethane 5%, Nylon 10%