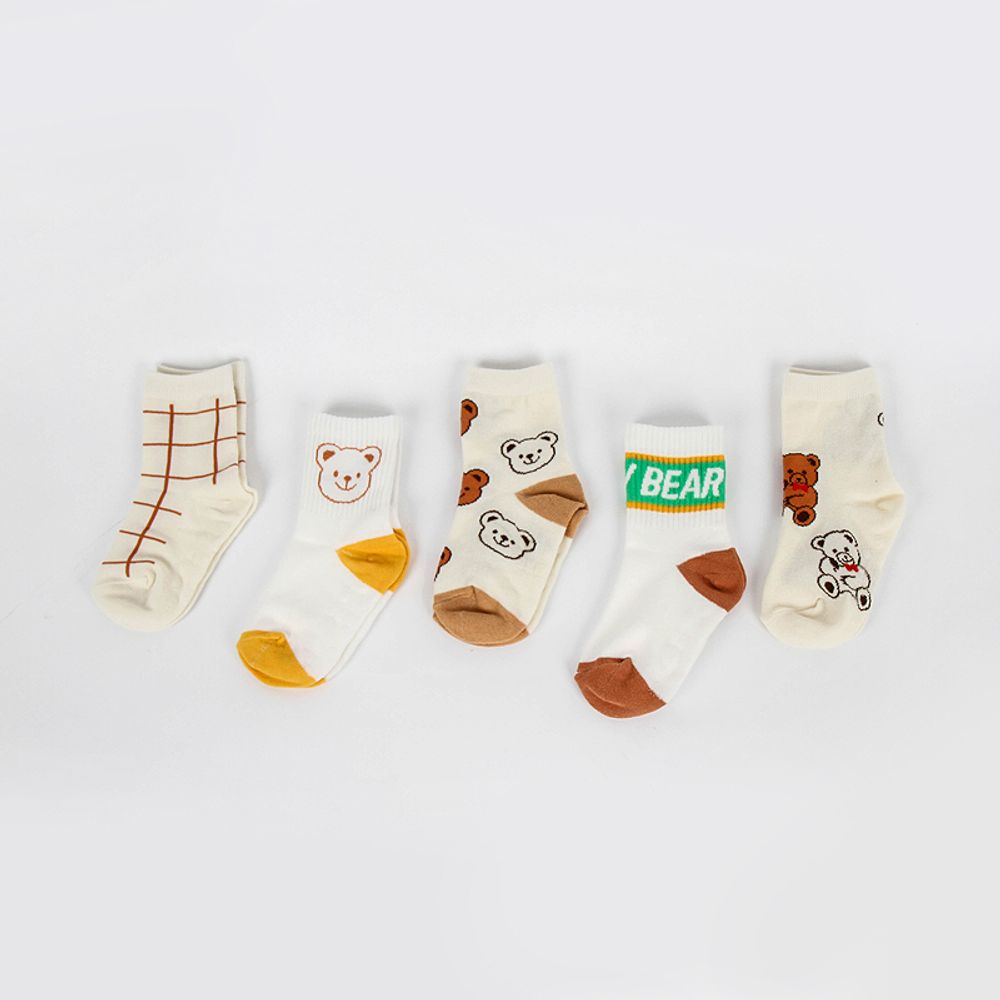 [BABYBLEE] F22205 Cute bears 5 Set _ Socks, Children Socks, Infant Socks _ Made in KOREA
USD $14.69
USD $20.00
-27%
Negotiable (specific conditions to required)
House Brand available (OEM, ODM, OBM)
Dropshipping available
---
Seller information

베이비블리/BabyBlee
South Korea
Premium Partner
Product Description
[BABYBLEE] F22205 Cute bears 5 Set
It is a set of socks with 5 cute BEAR series.
It's a design with five different bear paintings and cuteness.
They're socks that would look better on younger children than older ones.
All five colors have white or cream base with a point of drawing.
It is a cute sock set that is good for daily styling in various colors.
It's a basic length that goes up to your ankles, and up to No.2 that BABY will wear,
Anti-slip silicone treatment makes it safe to wear.
It's elastic and soft cotton yarn that fits well.
It holds it well without falling down.
Made in KOREA, Designed by BABYBLEE
| SIZE |
No.2 -age 3-4Y
No.3-age 5-6Y
No.4-age7~8Y
No.5-age 9-10Y
No.6-age 11-13Y
Cotton 85%, Polyurethane 5%, Nylon 10%

MADE IN KOREA