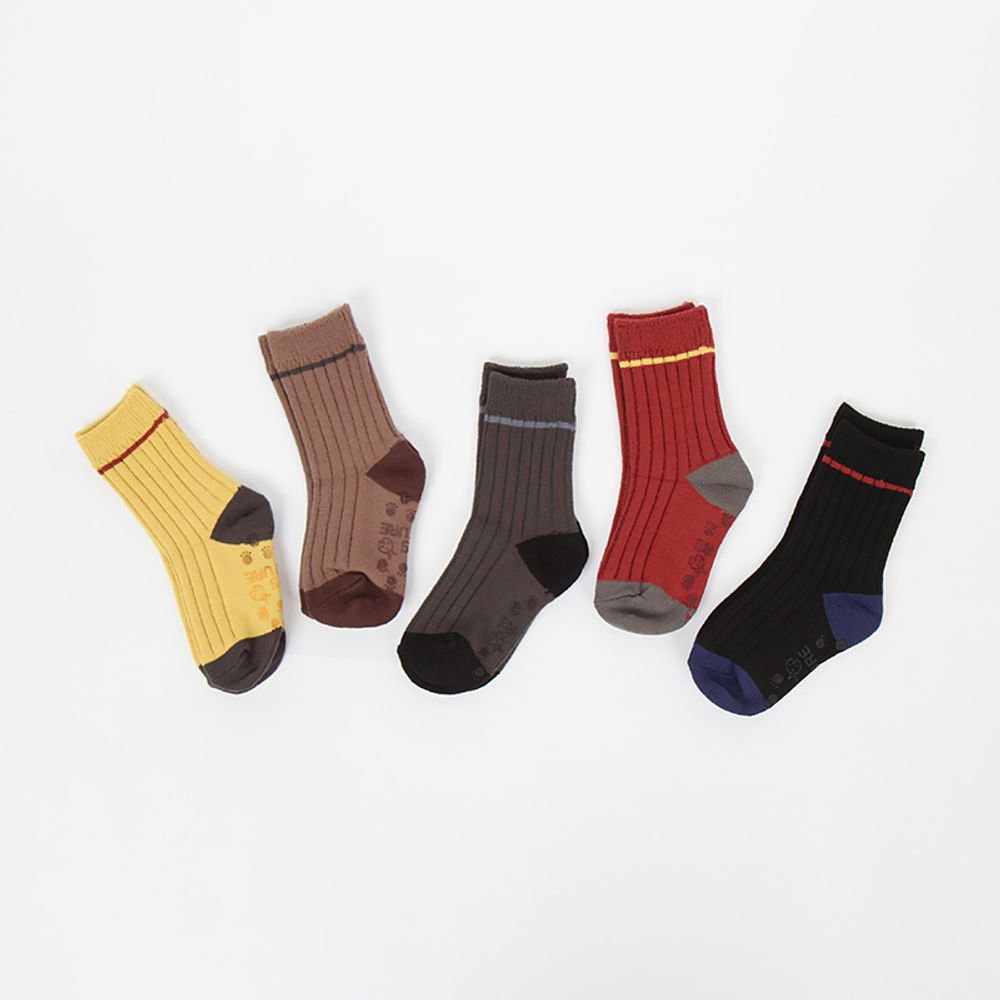 [BABYBLEE] F21207 Tactel colors 5 sets _ Socks, Children Socks, Infant Socks _ Made in KOREA
USD $18.43
USD $26.08
-29%
Negotiable (specific conditions to required)
House Brand available (OEM, ODM, OBM)
Dropshipping available
---
Seller information

베이비블리/BabyBlee
South Korea
Premium Partner
Product Description


[BABYBLEE] F21207 Tactel colors 5 sets
-This is a set of daily socks made of thick ribbed fabric made of soft taktel yarn.
Mustard + brown + charcoal + brick + black. It's made of 5 colors.
-Neat and non-sparkling, basic.
It's a good pair of socks to use for a variety of looks.
-Warm color and thick feeling. With a soft touch,
These socks are perfect for the FW season.
-No. 2 for infants is made of non-slip rubber.
I made it safe to wear. ♥
| COLOR VIEW |

| SIZE |

No. 2 - A. Foot length 12-14cm
No. 3 - A. Foot length 14-16cm
No. 4-A. Foot length 16-18cm
No. 5 - A. Foot length 18-20 cm
No.6 - A. Foot length 20-22cm
COLOR: 5 SET (Mustard MU, Brown BR, Charcoal CA, Black BK, Brick RB)
FABRIC : Taktel 70%,Polyester 5%, Span 15%
Made in KOREA, Designed by BABYBLEE